Moulinex e The Story Lab presentano il primo Reelcettario con la Talent Andriana Kulchytska
Published on:
Con oltre 680K follower sul suo canale Instagram e più di 1 milione su TikTok, Andriana Kulchytska è una vera e propria rivelazione nell'ambito food: auto-ironica, imprevedibile e originale, la spigliata cuoca GenZ è un fenomeno dei new social che sta decisamente reinventando le regole della cucina.
Ecco perché Moulinex, che di nuovi modi di cucinare se ne intende, ha coinvolto la talent nella creazione delle prime 4 ricette del suo Reelcettario Instagram, un ricettario in formato nativo per la piattaforma pensato per ispirare l'estro culinario e la sperimentazione delle nuove generazioni e di tutti i follower di Moulinex.
"Non c'è stato alcun brief sul Reelcettario: abbiamo scoperto Andriana facendo quello che ci piace fare di più, ovvero guardare ricette su TikTok" commenta Maurizio Tozzini, Executive Creative Director di The Story Lab - "Questa è la dimostrazione che quando si tratta di influencer, e soprattutto in una categoria affollata come quella del food, è la capacità di intercettare nuovi trend e personaggi appena prima che siano in ascesa a fare davvero la differenza per i brand. E quando si ha il coraggio di scommettere su un personaggio con numeri magari ancora contenuti, ma un engagement importante con la propria community, i risultati si vedono, anche in termini di ricaduta sulla follower base del brand".
Le quattro ricette autunnali, tanto gustose quanto divertenti grazie al tono di voce inconfondibile di Andriana, sono tutte realizzate con l'aiuto degli insostituibili di Moulinex, ovvero gli utensili immancabili in cucina: QuickChef Minipimer, Sbattitore QuickMix, Frullatore PerfectMix Powelix e Tritatutto Moulinette 6 in 1.
Link video reel: https://www.instagram.com/reel/CWDWlWggxNu/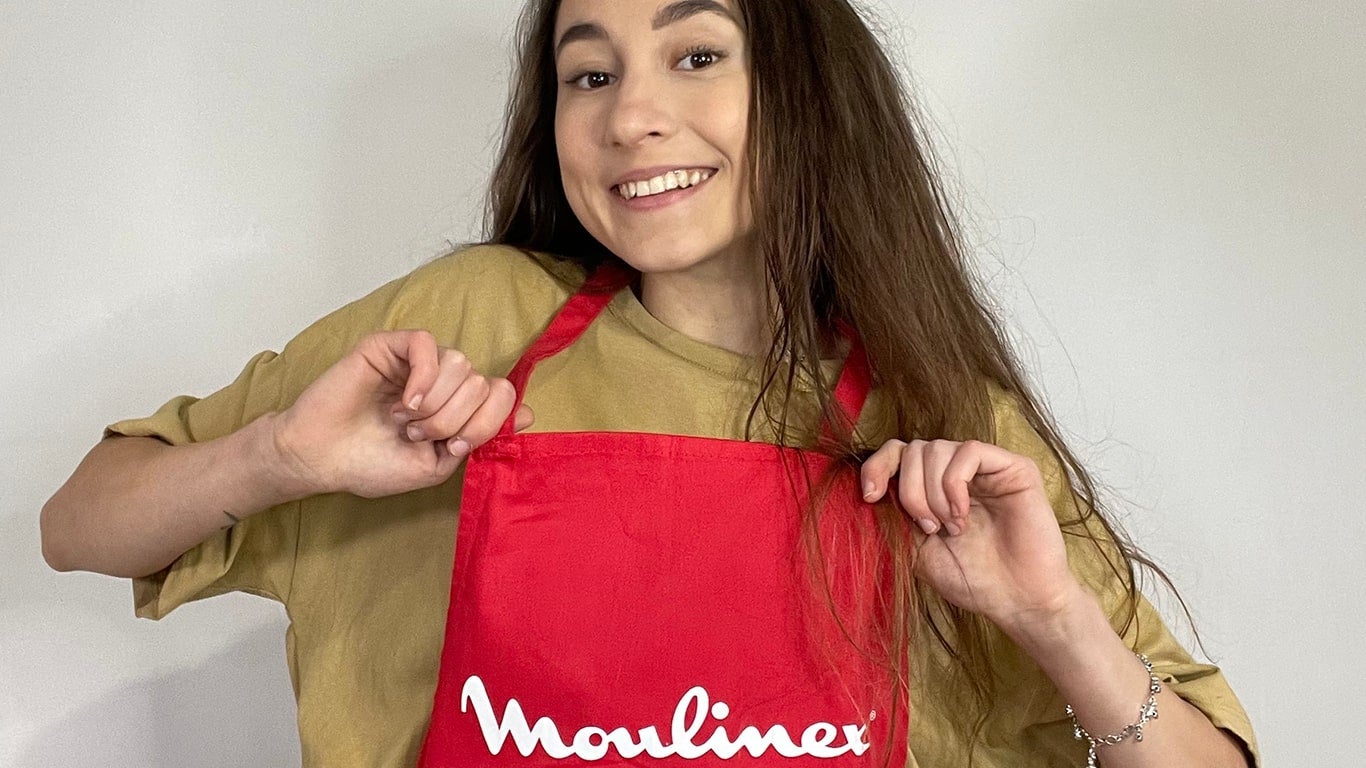 Moulinex ha pubblicato i 4 Reel all'interno del suo canale Instagram e la talent li ha ricondivisi sul suo profilo attraverso le sue Stories. Per il Black Friday, inoltre, Andriana ha svelato ai suoi follower una speciale offerta firmata Moulinex.
La strategia editoriale e il concept del Reelcettario Moulinex con Andriana sono stati curati da The Story Lab, la full creative advertainment agency di dentsu italia guidata da Stefano Pagani, che dal 2017 è l'agenzia creativa digitale di Moulinex Italia.
Credits:
Executive Creative Director: Maurizio Tozzini
Executive Strategy Director: Samanta Giuliani
Creative Director: Giorgio Bologna
Design Director: Antonella Vicari
Content Manager: Vincenzo Di Carlo
Head of Influencer Marketing: Alberto Bommartini
Senior Influencer Marketing Manager: Giulia Laura Peracchio
Influencer Marketing Specialist: Nicholas Rioldi
Strategy Lead: Cristina Urban
Strategist: Giulia Alleonato
Client Service Director: Jenny Nieri
Client Manager: Giorgia Coradazzi