Sottilette e The Story Lab sfidano i talent con un unboxing che stimola la loro inventiva in cucina
Published on:
L'unboxing che non ti aspetti: un grembiule, tante Sottilette e un dado per decidere gli altri ingredienti sul momento. Perché con Sottilette ®, inventare, sciogliere e gustare è sempre semplicissimo.
Perché seguire una ricetta quando puoi inventarla? Con Sottilette, la creatività in cucina è sempre a portata di mano, e la nuova attivazione "Inventa, Sciogli, Gusta" lo racconta stimolando gli utenti nella creazione di nuove ricette, semplici e golose, a base di Sottilette.
Per reinventare le classiche meccaniche dell'unboxing e tradurre l'attivazione influencer in un gioco che stimolasse la loro creatività e quella dei follower, The Story Lab ha ideato delle box gioco che propongono un elemento inaspettato.
Il dado contenuto in ogni kit, infatti, sfida i talent a scegliere gli ingredienti da abbinare a Sottilette ® affidandosi completamente al caso e rendendo davvero imprevedibile qualsiasi ricetta e qualsiasi Stories.
Oltre alla selezione e al coinvolgimento dei talent, la full creative advertainment agency di dentsu italia ha gestito anche la partnership con Disegnetti Depressetti, che ha realizzato per Sottilette 3 illustrazioni speciali dedicate al progetto e presenti nelle box inviate ai talent.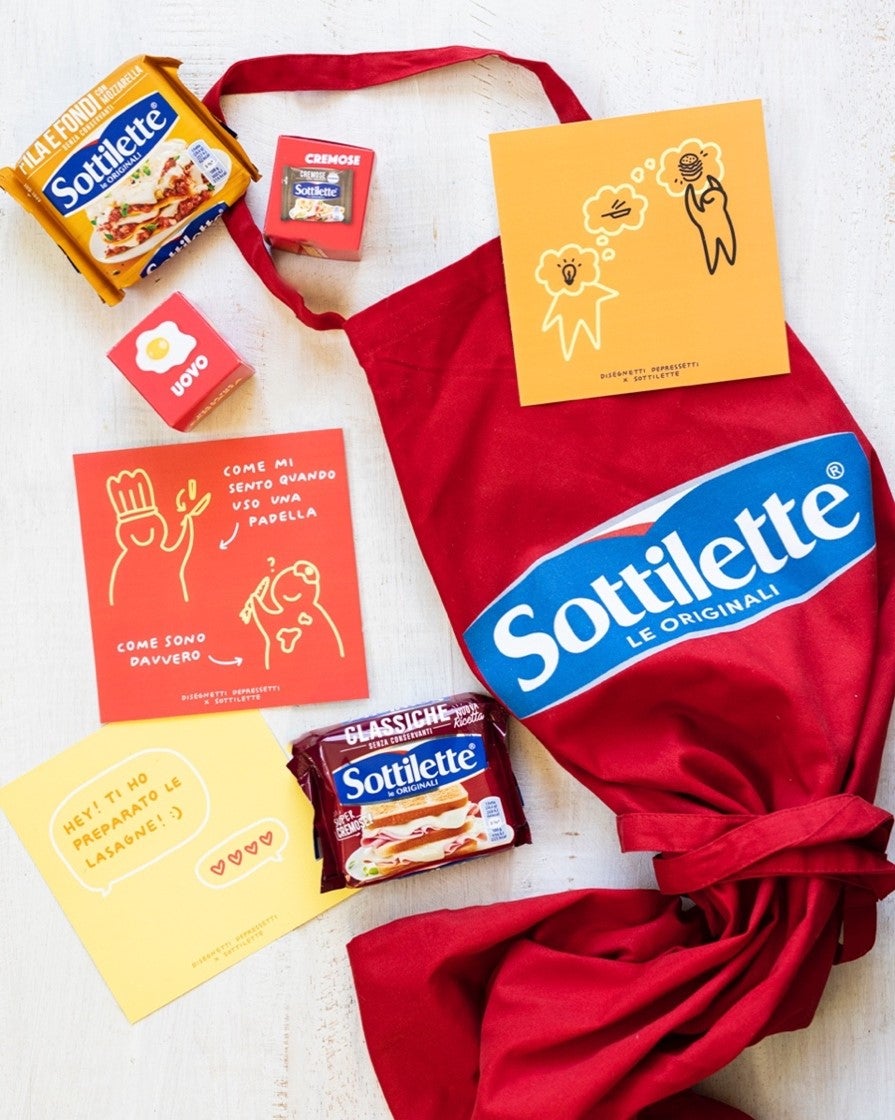 Credits:

Executive Creative Director: Maurizio Tozzini
Executive Strategy Director: Samanta Giuliani
Creative Director: Giorgio Bologna
Design Director: Antonella Vicari
Client Director: Alberto Bommartini
Senior Influencer Marketing Manager: Giulia Laura Peracchio
Client Manager & Branded Entertainment Specialist: Tommaso Fincati
Influencer Marketing Specialist: Sara Zawam
Graphic Designer: Andrea Sforza
Pianificazione media: Carat