Spotify e The Story Lab promuovono la playlist 'Hot Hits Italia' con una campagna "che scotta"
Published on:
Periodo davvero caldo per Spotify, che dopo "Wrapped", "Sanremo" e "Solo tu" realizza una nuova campagna insieme a The Story Lab, la full-creative advertainment agency di dentsu italia guidata da Stefano Pagani.
Protagonista del progetto è Hot Hits Italia, la playlist "più calda del momento" e più ascoltata in Italia su Spotify con oltre 1M di follower, che contiene le canzoni che diventeranno (o sono già) veri e propri tormentoni.
Ed è proprio l'alta temperatura a diventare protagonista della campagna, per raccontare il lato irresistibilmente hot di quelle canzoni che ascoltate una volta, ti rimangono in testa all'infinito.
Declinata su DOOH e sui Social, la campagna ha visto il coinvolgimento di numerosi artisti italiani presenti nella playlist. Fedez, Madame, Fred de Palma, Gazzelle, Elettra Lamborghini e sangiovanni sono solo alcuni tra i talent diventati veri e propri "hot ambassador" con contenuti ad hoc pubblicati su TikTok, Instagram e visibili anche in giro per Milano.
Il brand ha inoltre omaggiato artisti e influencer con una Hot Box dedicata, contenente una serie di accessori con cui fare fuoco e fiamme insieme alle hit più calde dell'estate.
Guarda il video Spotify Hot Hits: https://vimeo.com/577529560/5a4867bba7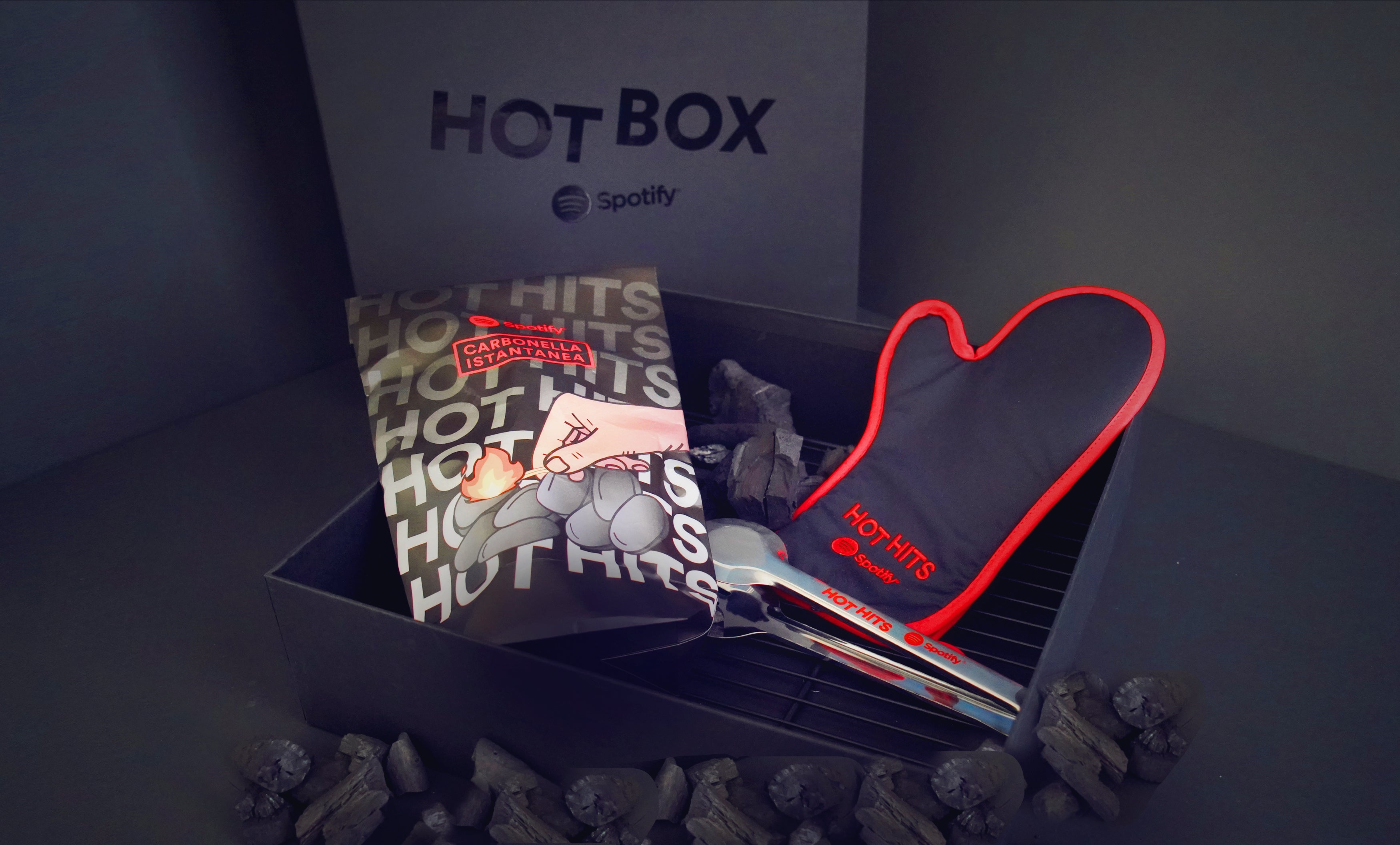 Credits
Executive Creative Director: Maurizio Tozzini
Executive Strategy Director: Samanta Giuliani
Creative Supervisor: Daniele Baglioni, Gianluca Nucaro
Art Director: Sara De Carli
Copywriter: Emanuele Greco, Lorenzo Bonechi, Guido Brusoni
Strategist: Giulia Alleonato
Client Service Director: Jenny Nieri
Client Director: Marianna Drago
Client Executive: Andrea Chiara Isaia
Senior Influencer Marketing Manager: Maricla Cuomo
Influencer Marketing Specialist: Deborah Naccarato
Motion Graphic Designer: Nicolò Frontini, Federica Sciuto
Production Agency: BrainStorm Agency