Spotify celebra il Festival di Sanremo con Tony Effe. On air la nuova campagna su TV, digital e social firmata The Story Lab.
Published on:
Spotify torna in TV e sui canali digital e social con una campagna interamente dedicata al Festival di Sanremo. La creatività è di The Story Lab, la full creative advertainment agency di dentsu Italia guidata da Stefano Pagani.
Guarda lo spot TV: https://vimeo.com/673278627/f8ea22a4df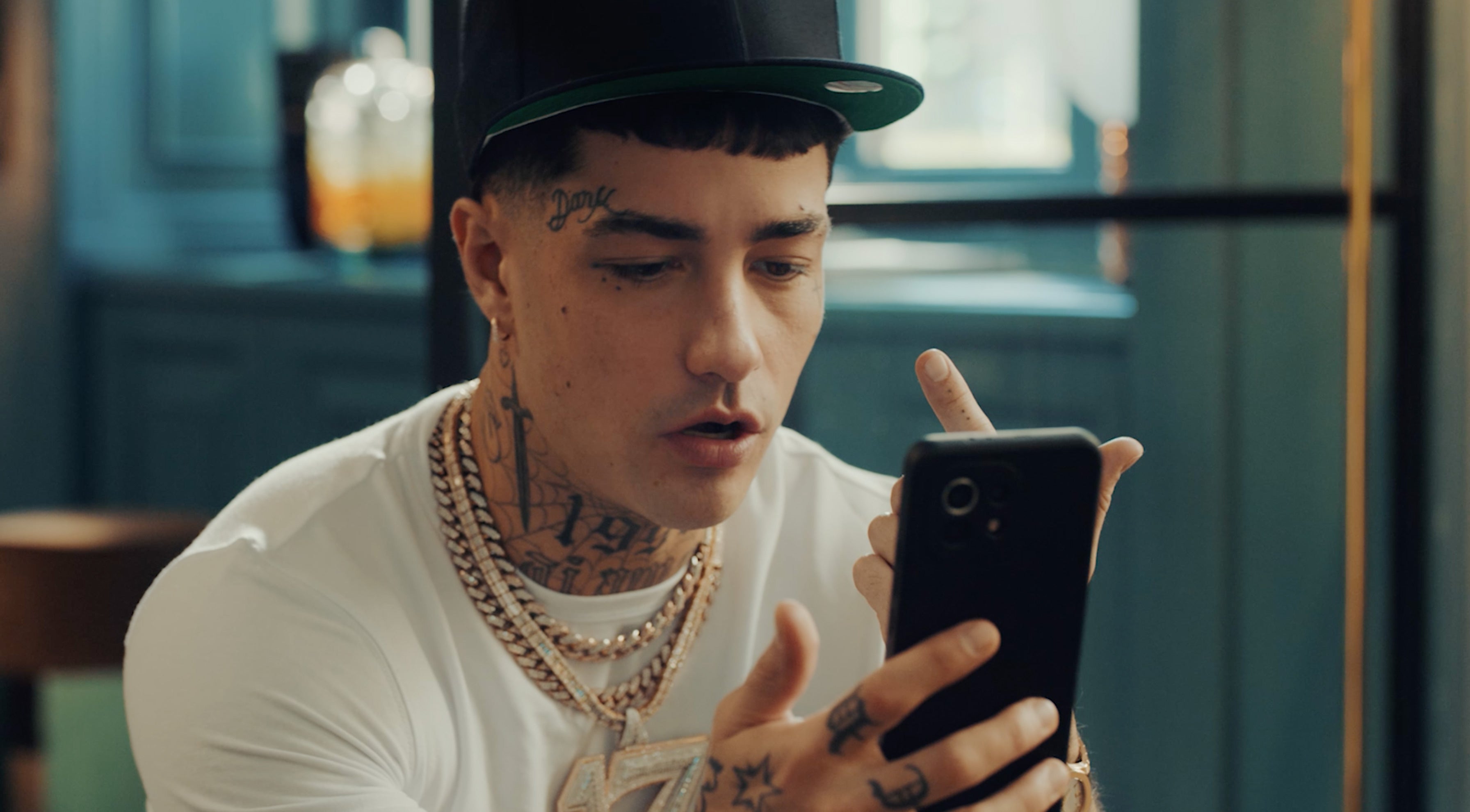 Il progetto arriva dopo il rilascio di una tra le feature più attese dagli utenti, ovvero la possibilità di leggere i testi delle canzoni direttamente sull'app di Spotify. Quale migliore occasione per promuoverli se non il Festival più cantato d'Italia?
Ogni anno, infatti, Sanremo e il suo mix irresistibile di musica e spettacolo conquistano proprio tutti, dando vita a un vero e proprio clash generazionale unico in Italia. Da queste premesse nasce il concept della campagna, una di quelle grandi verità che tutti sanno ma nessuno dice: C'è chi ascolta Sanremo e chi mente.
Ecco perché il protagonista del TVC è il trapper Tony Effe che viene mostrato, nell'intimità della sua casa, mentre canta uno dei successi più iconici del Festival, "La solitudine" di Laura Pausini, seguendone i testi sull'app di Spotify.
Lo spot poi chiude con l'invito ad ascoltare la nuova playlist di Sanremo 2022: https://open.spotify.com/playlist/37i9dQZF1DWVQfeA9N7Q0g
La campagna prevede una forte pianificazione digital e social sui profili del brand e su TikTok.
Inoltre, dato che Sanremo è cantato da tutti e ovunque, Spotify ha omaggiato una serie di influencer appassionati del Festival con il Canta Kit, una speciale box contenente alcuni tra gli accessori che si usano più spesso in casa per cantare a squarciagola le hit di Sanremo e le canzoni che si amano.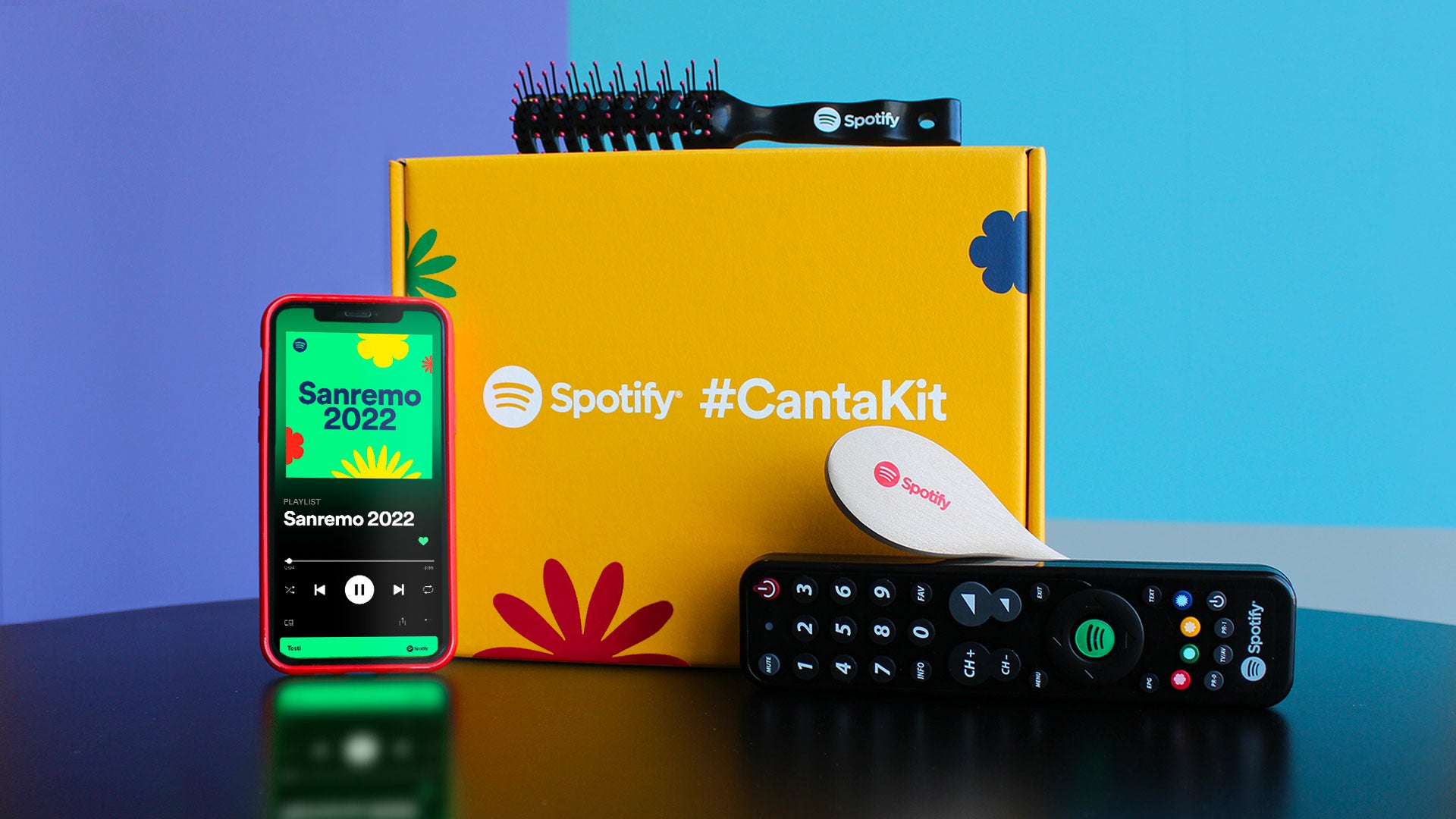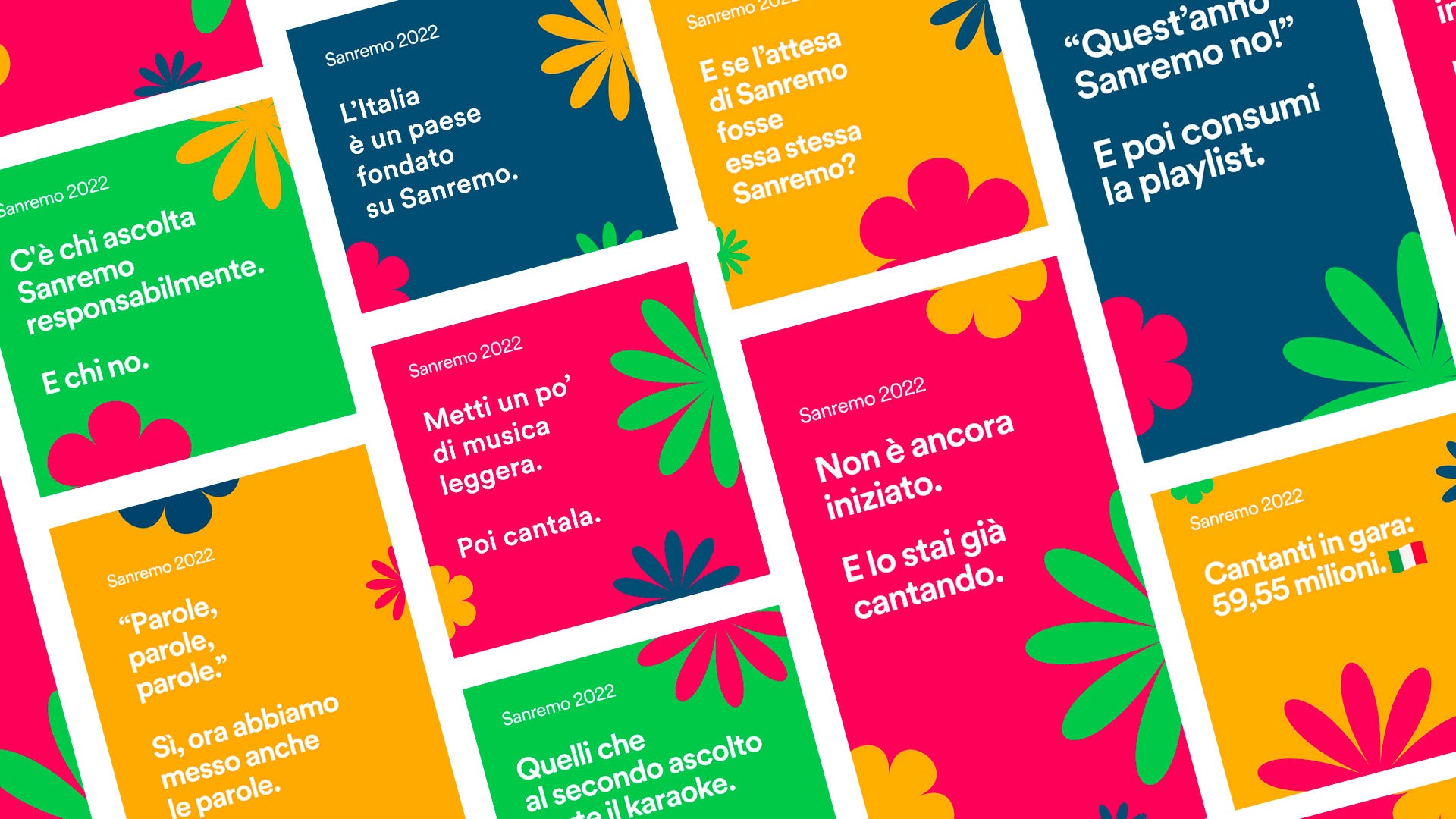 Credits:
Creative Agency: The Story Lab
Executive Creative Director: Maurizio Tozzini
Executive Strategy Director: Samanta Giuliani
Creative Supervisor: Gianluca Nucaro
Art Director: Giacomo Putignano
Copywriters: Emanuele Greco, Giovanni Luca Orlandi
Strategist: Giulia Alleonato
Client Service Director: Jenny Nieri
Client Leader: Marianna Drago
Client Supervisor: Alessia Stefanutti
Client Executive: Andrea Chiara Isaia
Motion Graphic Designer: Nicolò Frontini
Senior Influencer Marketing Manager: Maricla Cuomo
Influencer Marketing Specialist: Irene Smania
Product designer: Marco Forbicioni
Production Agency: Karen Film
Director: Alberto Colombo
Actor: Tony Effe
Executive Producer: Tommaso Pellicci
Producer: Stefano Ottorino
Colorist: Julia Rossetti
Media Agency: Universal McCann Italia