Hackathon for good
Publisert på:
When dentsu arranged their Hackathon for Good, they answered Eviny's "the hunt for zero" challenge.
- Dentsu delivered green, free, and energetic creativity to us, smiles Alexander Solberg, Brand and sponsor manager at Eviny.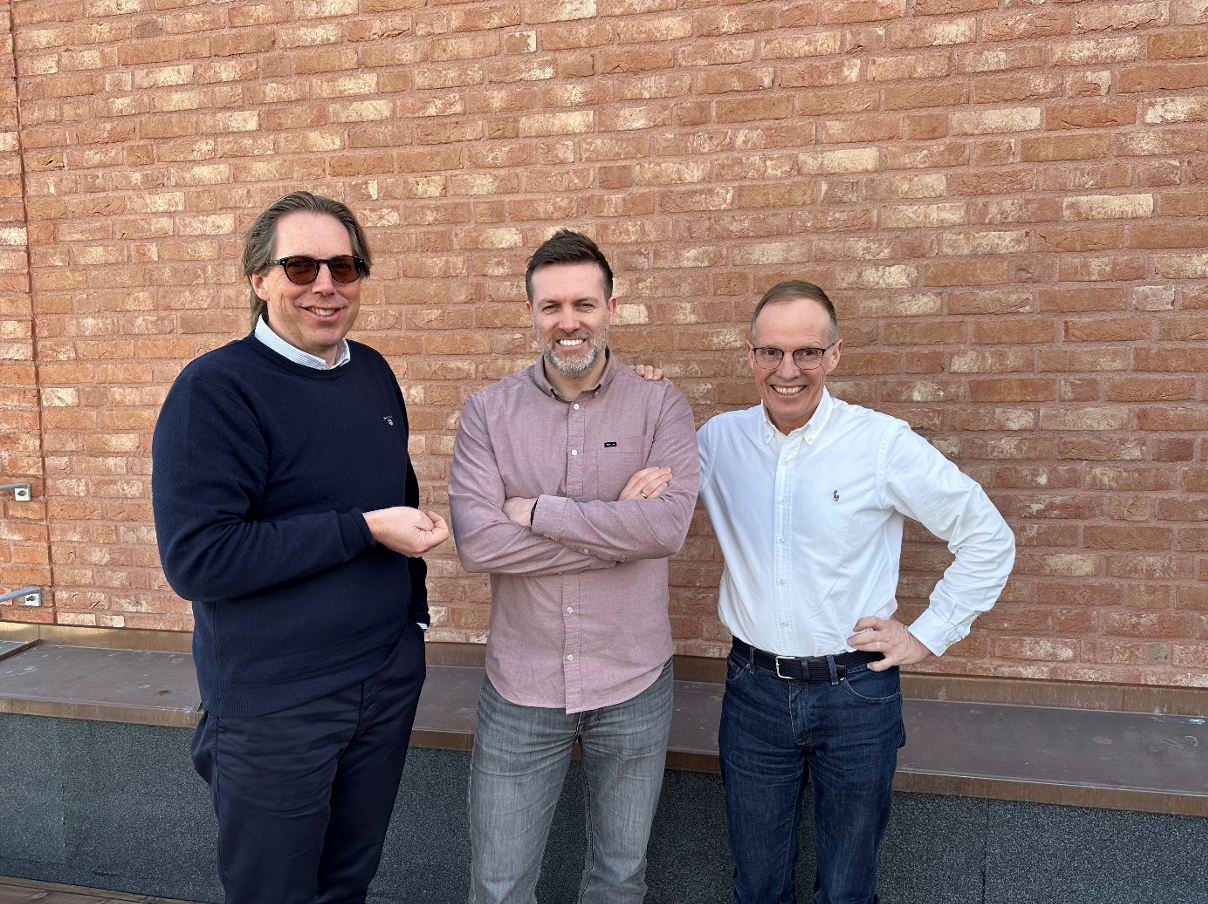 Christian Espeseth from dentsu, Alexander Solberg from Eviny and Espen Grimmert from dentsu
- Norway needs more renewable energy, more energy efficiency, and increased electrification. At Eviny we have many of the solutions, but we always need some smart minds to help us with the communication. Today we got many interesting suggestions from dentsu, and we are already looking into realizing several of these, says Solberg.
- Through our wonderful Hackathon for Good we wish to always have our brightest minds on hand for good purposes, says Espen Grimmert, who is responsible for sustainability at dentsu Norway.
- It was a great pleasure to see five teams with copywriters, media planners, strategists, advisors and more eagerly sculpt suggestions that can concretely lead to a reduction in Norway's emissions.
Make more sustainable decisions.
The teams were presented their challenge at 9 in the morning, and already 24 hours later the solution was to be presented for a jury consisting of representatives from MENY and Storebrand.
- It motivates our employees a lot to be able to find solutions that give concrete answers to environmental challenges, and it's an added bonus that it can be presented for clients with sustainability high on the agenda, says Grimmert.
- The Eviny case is perfect training now that we are increasingly expected to be able to help our clients make sustainable decisions, says Christian Espeseth, Chief Growth Officer in dentsu Norway.
- We will now have a look at each and every brief and think "hmm, can we challenge this with our sustainability glasses on?", he continues.
- That's the least we in dentsu can do to help our clients on the path towards what's best for society.
Influence more than one million Norwegians
- When I work to motivate the entire dentsu Norway community to think about growth, we also discuss sustainable growth. Sometimes we need to challenge the clients to make decisions that reduce emissions related to production or distribution of ads, other times it's the message or the design that we wish to challenge.
- We're actually so specific that we promise that we already this year, together with our clients, will influence more than one million Norwegians to make more sustainable decisions.
The winners of the Hackathon consisted of a Team with a wide spectrum of skills with Client Lead Nina Angell, Copywriter Sigbjørn Eliassen, Content manager Marie Venås and Copywriter Hilde G. Andersen.