We all own CX and creativity is becoming the new king…
There are plenty of good quality reports in the market that help us widen our horizons and form an opinion on CX, and this report definitely does this.
Isobar's Creative Experience: the evolution of CX is based on the findings of a global survey of 1,000 CMOs and senior-level marketers on customer experience. The results show that CMOs are investing heavily in creativity to deliver better customer experiences that drive business growth.
You should read this if you're living in that sweet spot between UX, Customer and Brand, or if you're at the forefront of a customer-led creative experience.
YOU CAN DOWNLOAD THE REPORT HERE.
A key insight from the report is where 'ownership' sits for the customer and the reinforcement that this no longer sits in one team. Customers are omni-channel and omni-experience and what they want is consistency of their experiences across all their touchpoints, but none of this matters if they're not having 'meaningful' experiences with a service or brand; that's the trump card.
What are the three key ingredients for delivering superior customer experiences?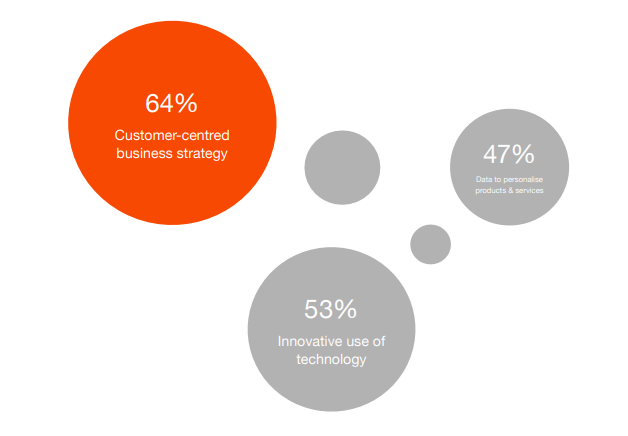 The report tells us, "The future is CX: creative, connected and commercial customer experience," and successful organisations today need to focus on developing a transformational experience strategy that is customer-centred and creatively-led.
Viv Baartman, Davanti
Head of Design and Experience, GM Wellington