[Less than a 2-minute read]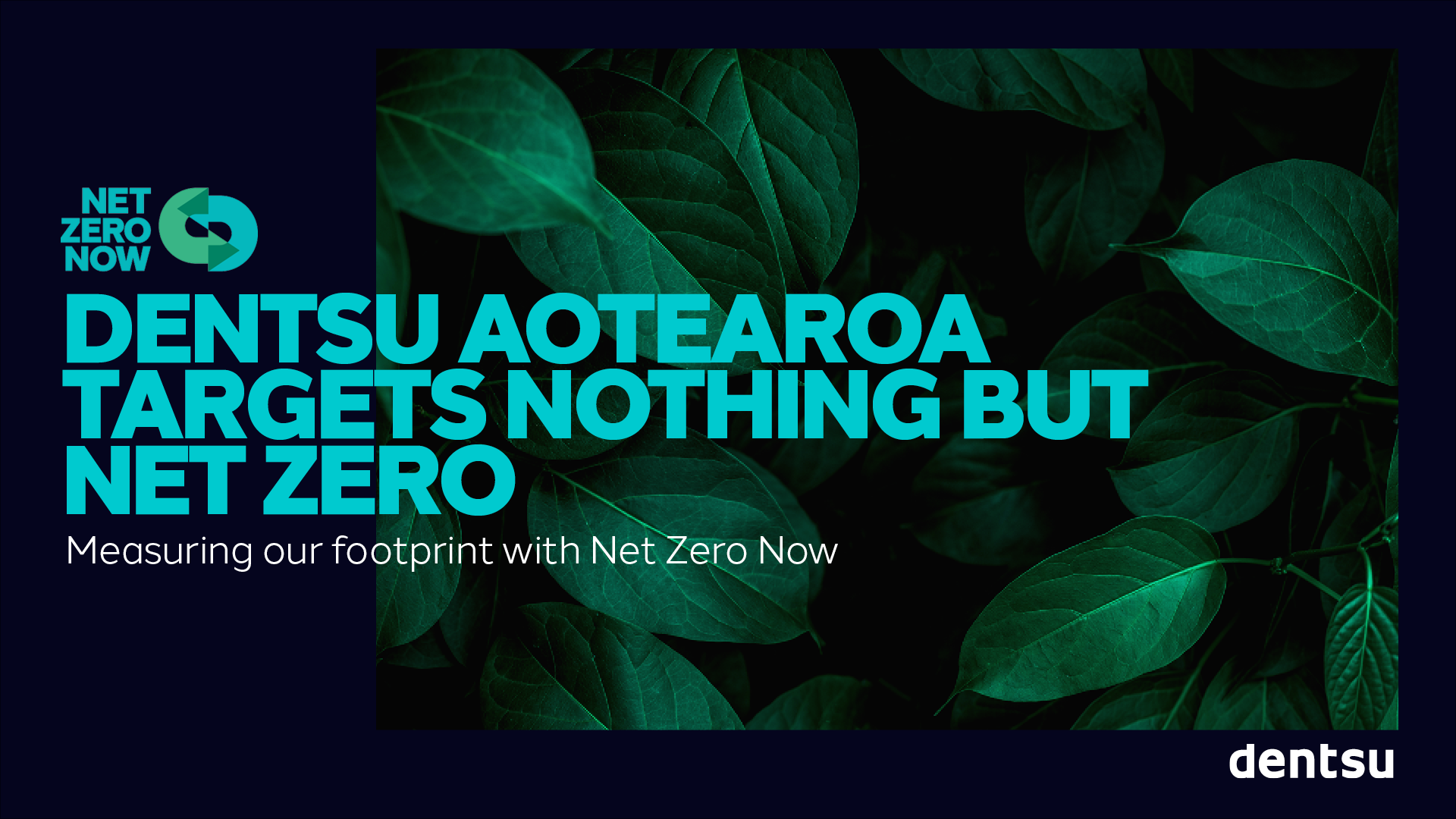 DENTSU AOTEAROA IMPLEMENTS NET ZERO CLOUD TO MEASURE ITS EMISSIONS FOOTPRINT
The dentsu group globally has some ambitious net zero targets for as part of its 2030 Social Impact strategy, and the dentsu Aotearoa team saw an opportunity to spearhead that ambition and start to lay the groundwork for our own Net Zero journey. Using our size and agility to our advantage, we sought to establish a sustainability practice, trialling solutions and processes that can be scaled to the wider group as a force for good.
Dentsu Aotearoa has established a multi-disciplinary Sustainability Council and the dentsu CXM business, Davanti, have implemented Net Zero Now – a new product utilising Salesforce's Net Zero Cloud for which dentsu has been a leading partner in New Zealand. For dentsu Aotearoa, this was an opportunity to test the product and walk the walk, and it has now also launched as a commercial solution for customers. Net Zero Now has since been capturing all of our energy consumption data from our day-to-day operations. This data is used to determine the carbon footprint for the business and is regularly updated as it becomes available throughout the year.
What was the impact?
Immediately, the Net Zero Cloud tool highlighted key areas where we could improve – and dentsu analysts were able to pinpoint high energy consumption moments at the Auckland office at 68 Sale Street. This led to the implementation of new initiatives to reduce energy consumption and carbon emissions during those peak energy usage moments and will continue to drive strategic and operational decisions towards net zero.
As a result, controls and targets are now in place for the building to reduce its energy use and already, there has been a 34% reduction in energy use outside of office hours. Having Net Zero Cloud implemented allowed us to take stock of our footprint and put in place measures to regularly review our energy use and emissions, an impactful step in our journey to net zero.
This was a huge step in our sustainability journey as we take stock of our position, gain some tangible insight into our footprint, and take action to reduce our impact.
Everyone is on their own sustainability journey, and it is no longer something businesses can ignore, big or small. Net Zero Now is implementable through Davanti, dentsu Aotearoa's CXM business. If you're looking to take the next step in your Net Zero journey, why not start now? Get in touch with our Davanti team today to begin scoping your Net Zero Now set up – they're here to help assess your needs and support you through the implementation of the Net Zero Cloud tool.
Email hello@davanti.co.nz to get in touch and talk about getting started on your own Net Zero journey!