0
Unique pieces of content
Challenge.
Lockdowns suck, full-stop, and with so much of our entertainment supplied by our television screens while stuck at home, TVNZ saw an opportunity to remind people of backing New Zealand made content.
During the pandemic, the creator economy saw a meteoric rise and so dentsu and TVNZ saw an opportunity to dive in to an organic influencer campaign that leant on a core insight.
Solution.
Enter #IsoCareKits – the TVNZ care package full of all the goodies Kiwis need to thrive while isolating.
Including a custom TVNZ content guide with everybody's favourite shows available to steam free OnDemand along with yummy snacks, TVNZ swag, and products to help break the home iso boredom.
This kit was deployed to 45 influencers across New Zealand with a spread of macro, micro, and nano influencers specifically curated for this campaign.
Result.
The campaign engaged 34 influencers creating 70 pieces of content that generated a whopping 1.7 million impressions.
With a 75% creator uptake we smashed our internal benchmarks and we had such high demand for the kit that TVNZ created a giveaway for the public! Social media heavy hitters such as Chris Parker and Jazz Thornton unboxed their kits and took to stories to show off kit to their followers.
The talkability was viral, with famous influencers like Hayley Sproull tagging TVNZ and asking for their own kits, and she wasn't alone. The excitement was so overwhelming that TVNZ ran a competition on their social channels for viewers to be in to win one for themselves – garnering nearly 4000 entries in a week.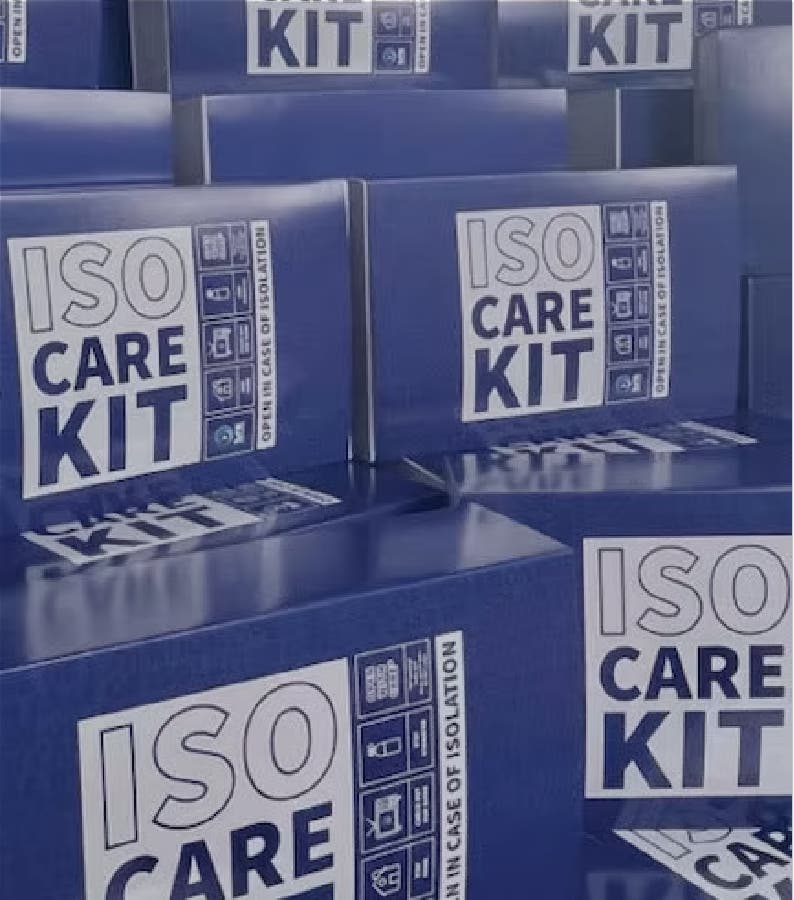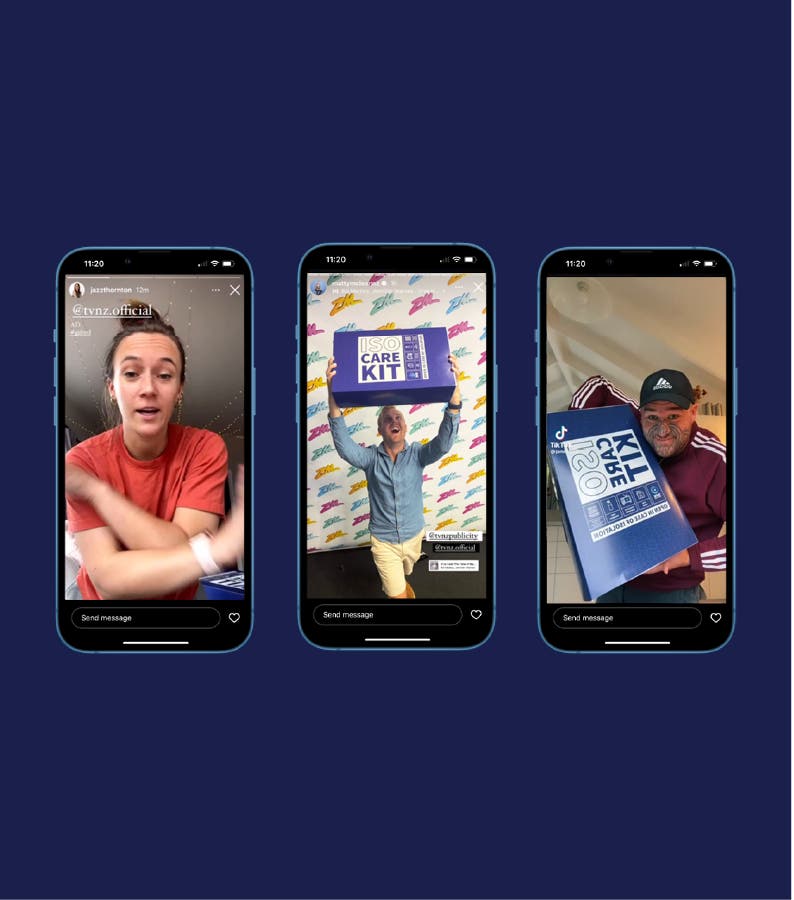 "It all started with the idea of distraction. Isolation is boring, there is no two-ways about it. Consuming content is critical to making it through with your sanity (somewhat) intact. We wanted to catapult TVNZ in to the heart of current conversation. What better way to do so than to partner with a range of relevant kiwi brands and content creators relevant to 18-24 year olds?"
Jess Edward, Head of Social dentsu Creative