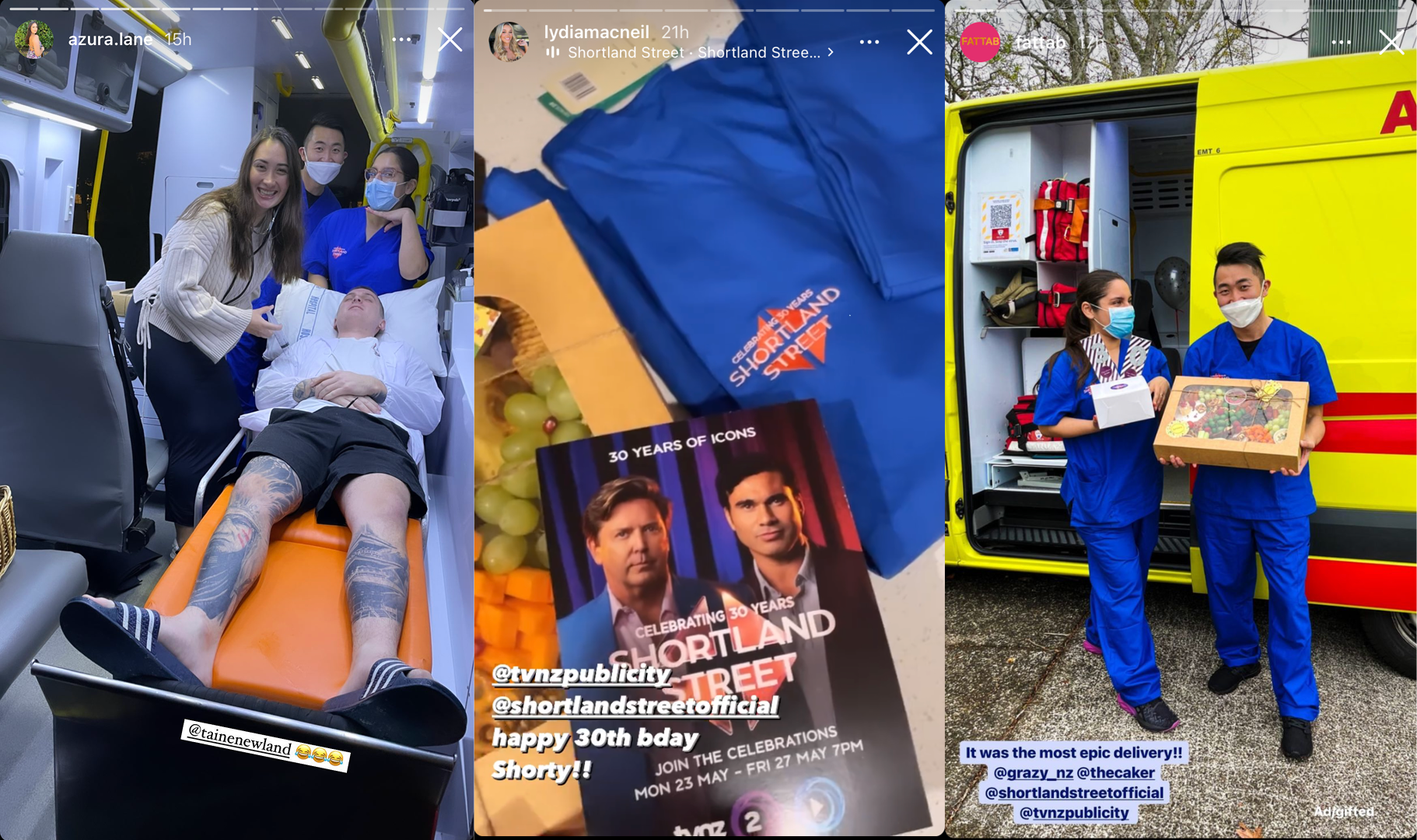 0
Unique pieces of content
Challenge.
For Shortland Street's 30th Anniversary TVNZ looked to pull out all the stops to help bring some excitement to this landmark occasion in NZ broadcast television.
The challenge was to bring lapsed viewers and Shorty Street familiars back into the excitement of the show through organic experiential content that helped bring Shortland Street to life on social.
Struggling to build a social media presence in NZ across non-TVNZ-owned channels.
No budget for a paid influencer campaign
Solution.
We targeted New Zealand's top influencers outside of TVNZ's remit to help bring the excitement of Shortland Street to life. We wanted to use the nostalgia of the brand to have some fun on social through a brand experience like no other.
Kindly supported by the team at St Johns, the dentsu Social team brought an organic approach to life that (literally) delivered on the talkability of the occasion. Using a real ambulance, we created a drop off experience with Shortland Street scrubs among other gifts to help make the at-home viewing experience a winner for our 20 influencers.
Result.
The campaign engaged with 20 content creators spanning across a wide fanbase to create dozens of unique content pieces true to the voice of the influencer and to the brand of Shortland Street. This collaboration meant that we saw huge organic uptake through the campaign, and we even have had fans call in asking for their own drop offs.
On top of this, the campaign was entirely organic. The high content uptake is a testament to the awesome experience that worked for both the Shortland Street brand and for the influencers.
304,000 unique reach
95% organic content uptake
80 pieces of unique content generated
$0 paid influencer spend