Inter-Religious Organisation chooses Happy Marketer as brand storytelling partner to spread message of harmony
Published on: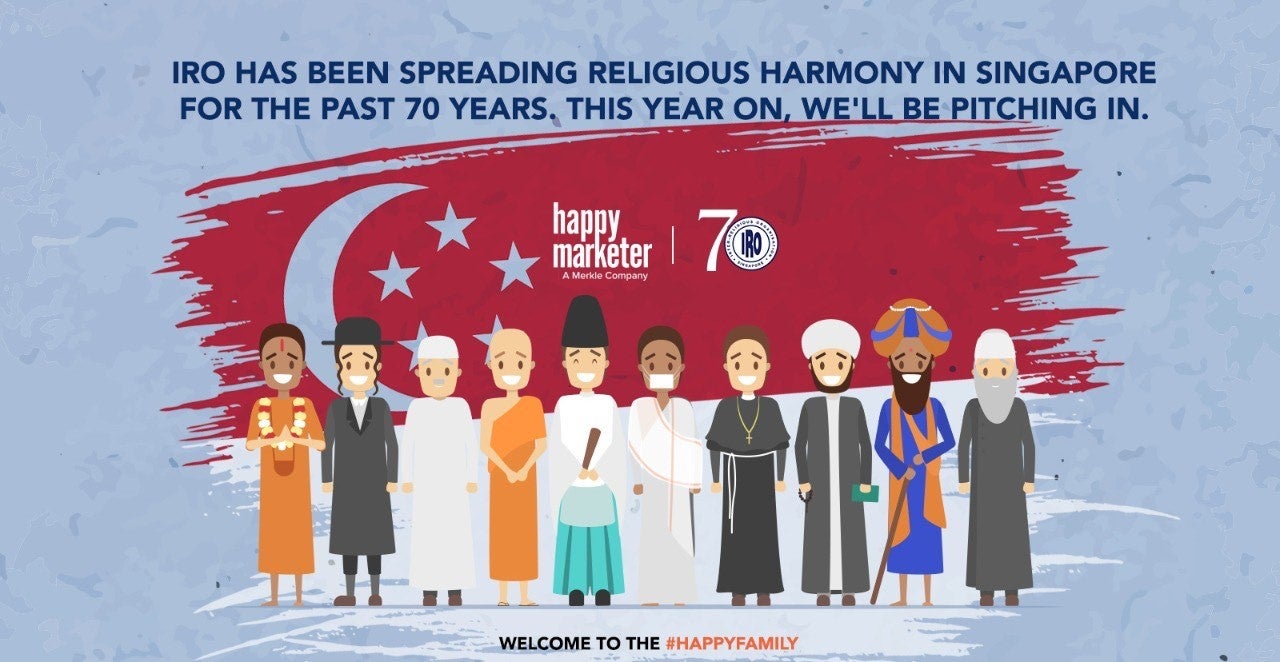 Dentsu Aegis Network's award-winning digital marketing agency, Happy Marketer, A Merkle Company ("Happy Marketer"), has been handed brand storytelling duties by Singapore's Inter-Religious Organisation ("IRO").
With strong capabilities in people-based marketing, Happy Marketer will focus on expanding IRO's timeless purpose in strengthening religious harmony across all age groups. In particular, Happy Marketer will leverage innovative campaigns to reach out to and engage with Singapore's youth who play a key role in keeping the strong spirit of diversity and harmony alive in the island state.
The year-long engagement has kickstarted with the #YourReligionIn60Seconds campaign, which aims to encourage mutual understanding and acceptance, as well as promote inter- faith dialogue. Since its launch in August, the campaign has been successful in getting Singaporean netizens positively curious about religious communities in the country, reaching over 98,000 people on Facebook completely organically with no paid media support.
Happy Marketer's proven track record in non-traditional media and storytelling is expected to continue spreading IRO's mission of promoting religious harmony across new media platforms to further engage Singapore's younger generations.
Teo Kah Min, Head of Brand Storytelling at Happy Marketer, said, "With the ever- increasing demand for digital content, brands will now have to invest more effort into telling their brand stories through engaging content that resonates with the audience. We hope to put our digital expertise into helping IRO build their presence online and further communicate the importance of religious harmony in Singapore through data-driven storytelling."
Happy Marketer has a strong background in working with other leading cultural and educational organisations in Singapore such as the Singapore Chinese Cultural Association and the Lee Kuan Yew School of Public Policy. The agency also works closely with other local brands, notably SMRT, INCOME, and NTUC Fairprice.