NTUC Fairprice picks Happy Marketer as Digital Analytics Partner
Published on:
Dentsu Aegis Network's award-winning digital marketing agency, Happy Marketer, A Merkle Company, has been appointed digital analytics partner by NTUC Fairprice ("Fairprice"), Singapore's largest supermarket chain, to push the boundaries of exceptional online shopping experiences through data-driven personalisations in product offering.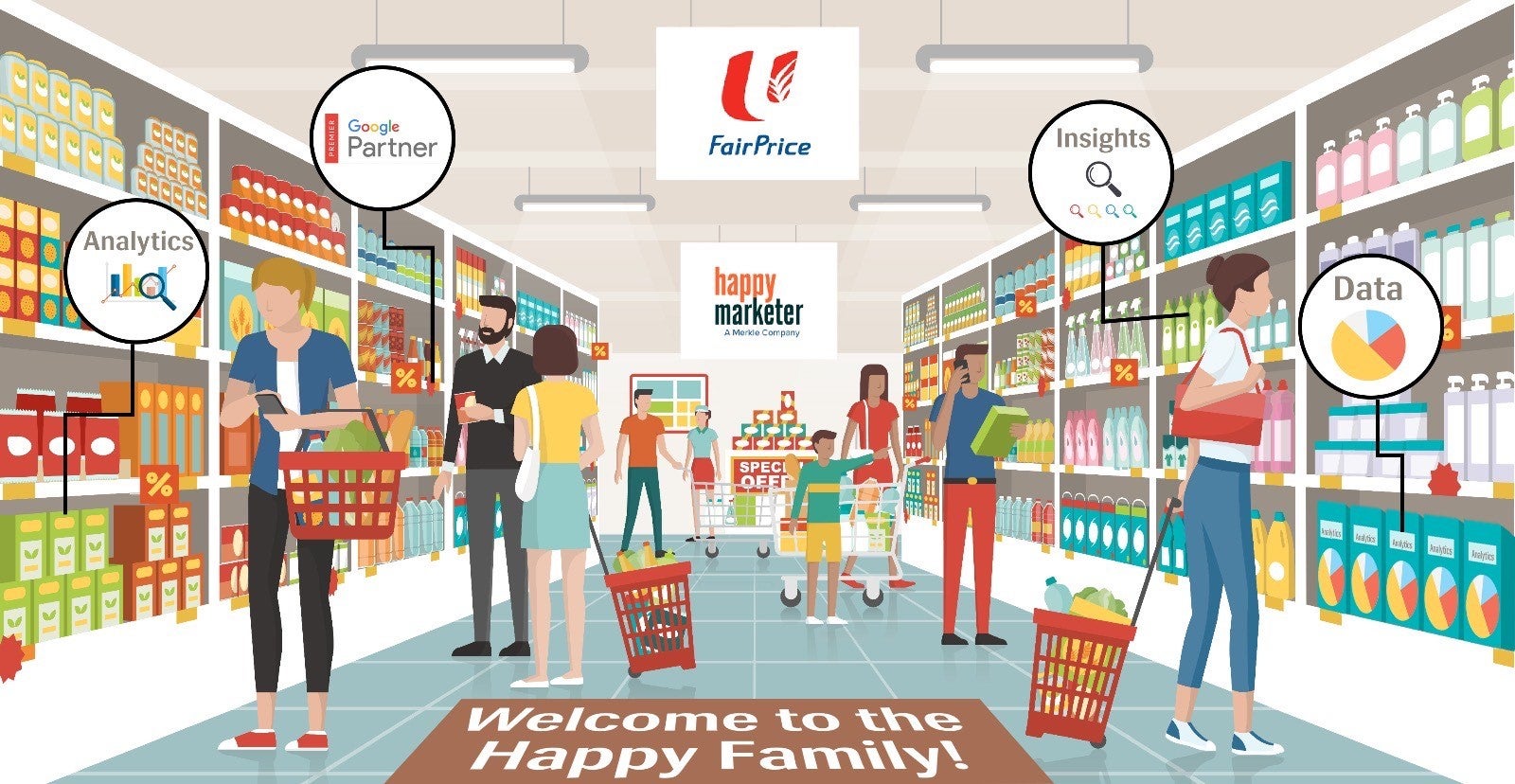 As a Google Marketing Platform partner, Happy Marketer has worked closely with Fairprice to implement enterprice analytics tool, Google Analytics 360 in its redesigned web and online app that has been launched in October. The robust analytics strategy is expected to drive unique online experiences tailored at individual levels as it unlocks user behaviour insights from Fairprice's over 600,000 daily shoppers across devices and channels.
For Fairprice's end users, the app's smooth and clean interface will also provide shoppers with a seamless purchasing experience and a new omni-channel experience as they access a wide product catalogue, synchronized pricing and convenient two-hour delivery slots on the new app.
Lyubomir Minkov, Vice President of Digital Marketing at NTUC Enterprise shared, "Our collaboration with Happy Marketer opens up opportunities to improve the online customer experience. We will leverage Google Analytics 360 advanced capabilities to gain in-depth understanding of our customer behaviour and provide personalised product offering in real time."
Sanchit Mendiratta, senior partner at Happy Marketer, said, "Over the last decade, we've collaborated with hundreds of leading brands and this is a unique opportunity to partner and work with a brand that is germane to our life in Singapore. Together with the team at NTUC Fairprice, we will leverage our expertise in data, marketing analytics & personalisation to make the online shopping experience better and more relevant for all their customers. We also aim to leverage our experience with online, offline attribution to measure the impact of marketing initiatives on store visits and walk-ins across all the Fairprice outlets."