Dentsu brings Singapore innovation to the global stage with launch of unique virtual identity service built for Generation Live
Published on:
Dentsu VI: a born-in-Singapore, end-to-end global offering to help brands build virtual identities for intimate experiences in the metaverse and beyond
First-of-its-kind innovation launched to celebrate Singapore's National Day
Dentsu Singapore is proud to celebrate the nation's 57 years of independence with the launch of Dentsu VI (pronounced "V" & "I"), a first-of-its-kind, end-to-end offering born in Singapore to bring custom virtual identities to life through frequent, live interactions on any scaled video-streaming platforms locally, regionally and globally.
Prakash Kamdar, CEO, Dentsu Singapore & Indonesia commented, "As a global network operating in a city built on passion, we are proud to make a mark for Singapore by bringing innovation to the next level with Dentsu VI. Born and created right in our little red dot, Dentsu VI is a never-before offering that is Passion Made Possible. Our team of relentless creatives dreamed loud and climbed high to make this real, bringing together the most advance technology and expertise to unlock endless opportunities for brands looking to connect with the always-live generation. We are excited to bring the limitless potential of such an offering from Singapore to the world."
Dentsu VI is the first full suite offering to enable virtual identities to show up live to deliver emotional performances in real time, on any channel. Powered by the latest motion capture technology commonly used in gaming and films, dentsu's CGI specialists will bring these virtual identities to life in a live virtual studio equipped with motion capture and streaming capabilities.
A never-before, end-to-end offering
Dentsu VI provides a seamless process for businesses to easily access the potential of virtual identities by creating unique versions that personify their brands as part of their long-term digital strategy. This offers the benefits of owning fully custom-made virtual identities strategically built for targeted brand purposes as well as affording businesses full control over brand governance.
The end-to-end process encompasses everything from creating the vision, to producing the virtual identity and determining how it shows up. This includes:
Brand immersion to understand brand personality;
Identification of the vision and purpose of the virtual identity for the brand;
Star Power research to identify and weave in star qualities and fascination traits that matter the most to the brand's audience - such as how they look and behave;
A Lightning Round process born for creative exploration at speed.
Businesses that are looking at customisations for short and mid-term brand activations are also able to select from a cast of virtual identities, including dentsu's first virtual identity, Rumi (see appendix), as well as explore pre-recorded offerings.
The limitless possibilities with Dentsu VI
With Dentsu VI, virtual identities can power true brand intimacy across a wide range of brand experiences, bringing a face and personality to e-commerce destinations, serving as a virtual influencer for the brand, amping up live events and social commerce, interacting with consumers in the metaverse, metaverse citizens, and even employees, and more.
Innovation made possible by Dentsu Creative Singapore
Dentsu VI's rare and unique ability to create and power branded virtual beings for frequent and live interactions on scaled digital channels stems from Dentsu Singapore's:
Deep expertise and experience in the use of advance motion capture technology to drive highly emotional real-time performances, which are typically used in the film, gaming, and sport science industries;
Extensive working knowledge in the production of major live events for eSports;
Proven track record in delivering technology-enabled experiences and activations;
Cross discipline expertise in Brand Strategy, Campaigns, Content, Innovation, Experience Design, and Software Engineering.
Stan Lim, Chief Creative Officer, Dentsu Creative Singapore added, "It is easy to forget that on the receiving end of digitisation are people, social beings who value the familiarity of human interaction and so we want to help brands show up as a friendly face in all digital worlds. Dentsu VI addresses a real need for businesses and brands to remain human in a technology-driven world. We believe that the limitless potential of virtual identities truly represents modern creativity. Yet, we are also not trying to fake realism. The power of virtual identities comes from creative freedom not from recreating reality. That is why we recently created Rumi, our first virtual identity from Dentsu VI, and have built up our capabilities to offer a powerful offering for business that are rethinking their marketing strategies for the new digital frontiers."
Prema Techinamurthi, Managing Director, Dentsu Creative Singapore shared,
"In providing the platform for brands to change the way they engage with a new generation, Dentsu VI embodies the power of Modern Creativity, where it was born to create culture, change society and invent the future. Dentsu VI has been in development since early 2021 to meet the rapidly growing needs and expectations for immersive virtual experiences with a human touch. Whether you are already investing heavily on human influencers, or a brand that wants a foray into the world of virtual influencers or simply one that is looking to improve customer experiences, Dentsu VI is a game changer for brands wanting to innovate how they show up in the digital world."
Visit: www.dentsu.com/sg/en/dentsu-vi
Appendix
About Rumi
Meet Rumi, Dentsu's first and very own virtual identity from Dentsu VI.
Created to showcase the limitless potential of virtual identities, Rumi was inspired by the 13th-century Persian poet Jalāl al-Dīn Muḥammad Rūmī, who wrote 'Live life as if everything is rigged in your favor. I am not this hair, I am not this skin, I am the soul that lives within.' Her name is a nod to dentsu's Japanese heritage, loosely translating to mean 'a fluid sense of beauty', an apt reflection of Rumi's unique appearance."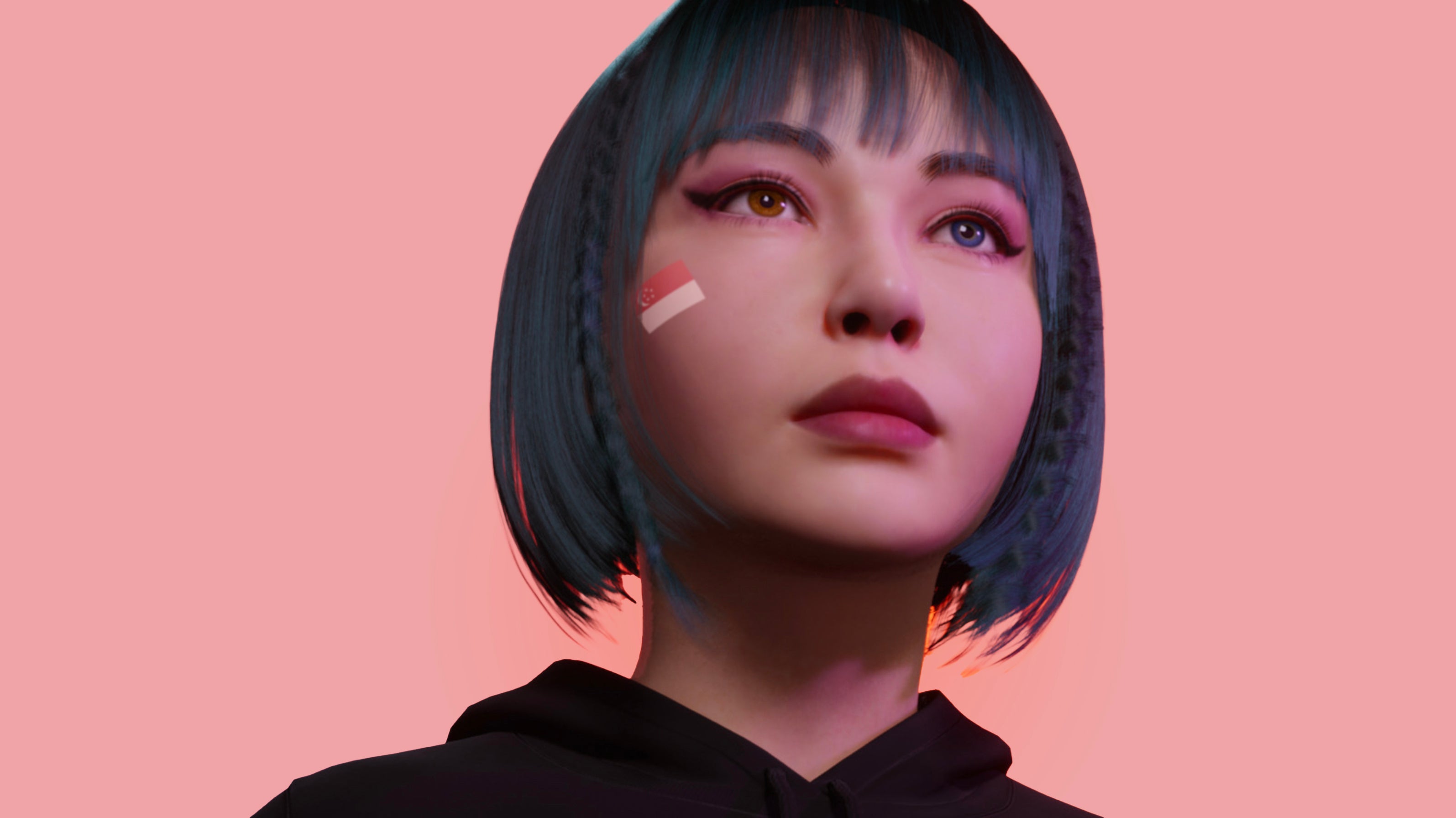 - END -
For further information, contact: 
Carol Wee | Communications Director, dentsu Singapore
carol.wee@dentsu.com
Lydia Yeo | Communications Manager, dentsu Singapore
lydia.yeo@dentsu.com