Changing traditions, observations from the first long-distance Chinese New Year
Published on:
Carat China's new study examines down the human impact of 2021, the first 'long- distance' for Chinese New Year.
This propriety work focuses on the mindset and reflections of 5 young consumers who during this holiday, stayed in the city where they work and live.
This piece of work comes soon after Carat has launched its revamped, human-centric brand identity.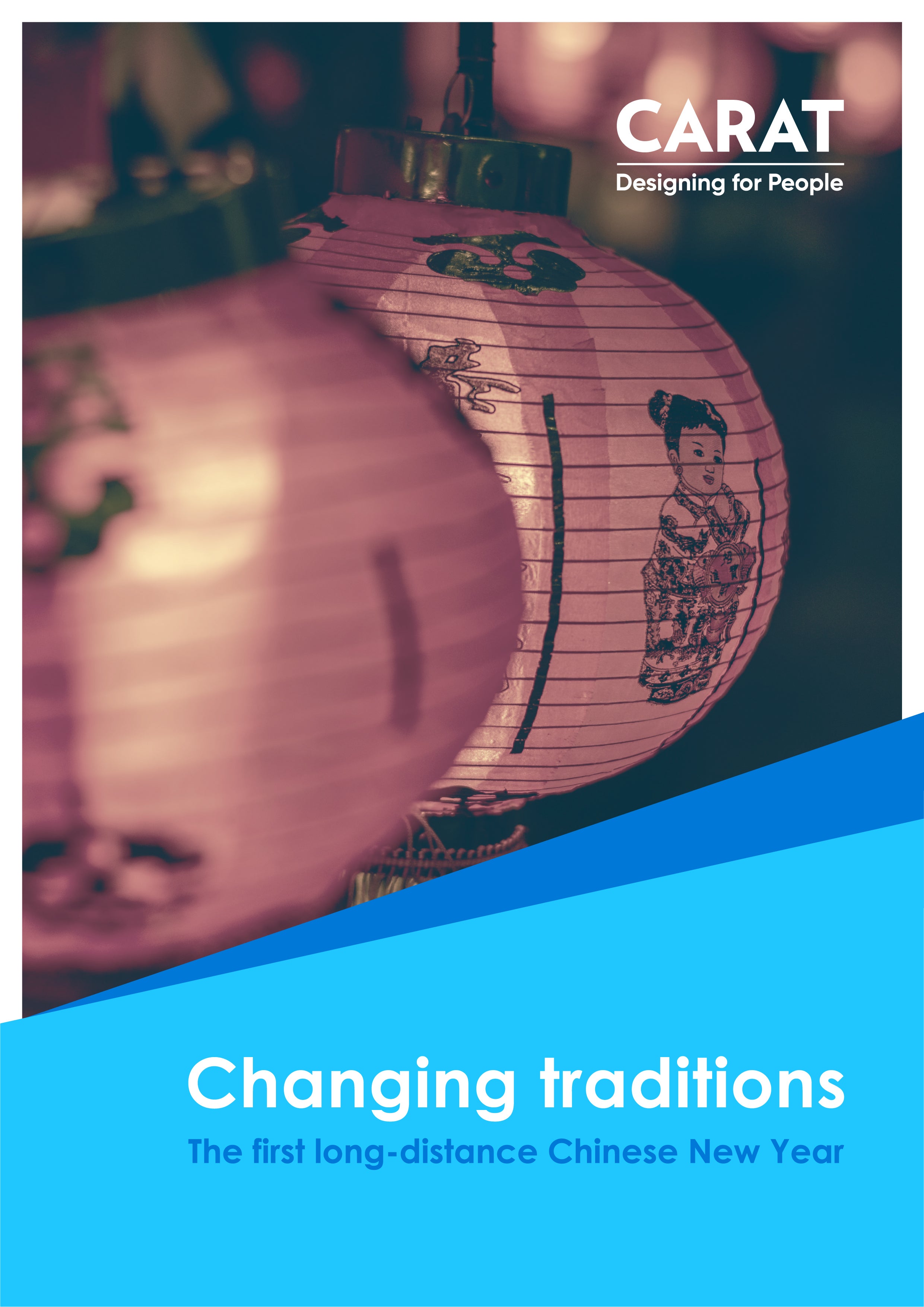 This report comes at a time when all across China consumers have just experienced their first 'long-distance' Chinese New Year. In China, people attach a great deal of importance to the tradition of 'going home for the Chinese New Year', and as such, it's easy for us to focus on the things that we miss. Conversely, this report is a heartwarming reflection with 5 young consumers that share the alternative ways they chose to celebrate; honoring age-old traditions while creating the new. During the pandemic, we learned so much about our compassion, resilience, and our ability to adapt.
The approach to this report aligns with Carat's human-centric. While metrics and data continue to be a core piece of the equation, Carat has always believed in the human element when evaluating and establishing connections between its clients, something an algorithm simply cannot do at scale.
Sen Lin, Head of Carat Culture said: "Chinese New Year in situ" may be the only time, or it may be the new normal of traditional customs. We have used a micro-personal perspective to record the new flow of changing life and emotions."