DAN China invests in growth and integration
Published on:
Dentsu Aegis Network announces today that Sarah Weyman, Head of Corporate Development, Carat China, will be promoted to Chief Growth Officer of Dentsu Aegis Network China. The role will create a team of dedicated group resource that will support all 22 brands across the network in China bringing together marketing, business development and creative units.
In the newly created position of Chief Growth Officer, Sarah will lead the communication of Dentsu Aegis Network's unique proposition for data driven and people based marketing. Speaking about her appointment Sarah commented; "Our clients are looking for leadership and a point of view from us on how people are living their lives in the digital economy. We're looking to lean in and invest in capablities that deliver competitive advantage for new and existing clients. A key part of that is how we can integrate and connect resources from across our network to be a proactive partner to drive their growth."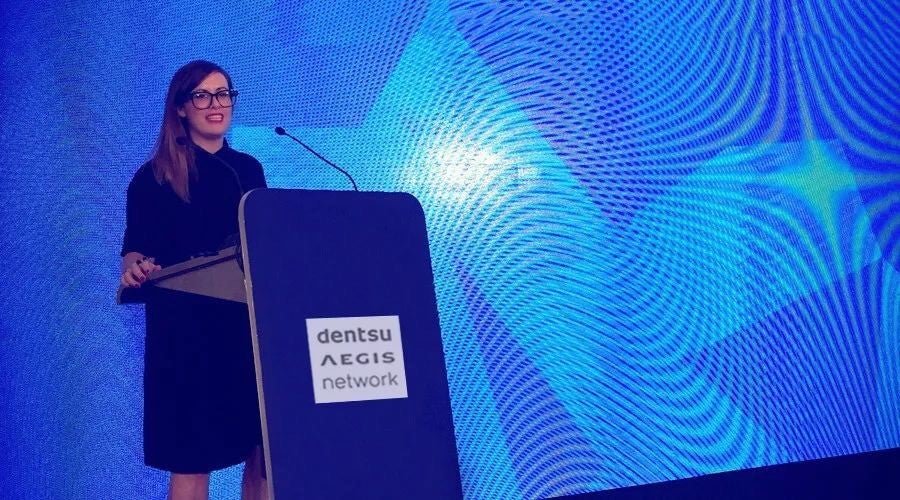 Sarah joined Carat China in 2015 to champion the agency's proposition to external and internal audiences. Prior to that, she was in UK, taking the role of New Business Head for Dentsu Aegis Network brands, Carat, Vizeum and iProspect and has more than 14 years' experience in media, across agency and media owner backgrounds including the Guardian Media Group.
Dentsu Aegis Network China was listed by external auditor COMvergence as the #1 performing network in China across 2017 for net new business performance, x2 higher than the nearest competitor. Commenting on the promotion, Susana Tsui, CEO of Dentsu Aegis Network China said: "In 2017 Dentsu Aegis Network China had incredible momentum building new client relationships. Carat was a key part of that success. With her experience and positive energy, Sarah is the best person to extend her success from Carat into the wider group. The marketing and communications industry conutinues to be disrupted as the power of digital opens up new opportunities for brand-building in China. Dentsu Aegis Network is designed to help our clients thrive in this fast changing environment as we innovate the way brands are built."
Kristian Barnes, Chief Client Officer, Dentsu Aegis Network Asia Pacific said: "We're fully focused on providing the right product and solutions to our clients from across the group and being able to mobilize our operating model and talented people means that we can create client centric teams that will help them help them grow their brands and business. Sarah is ideally placed to drive this forward in China".
‑ ENDS ‑