Dentsu Aegis Network China Launches Programmatic and Appoints Eric Weng as Chief Product Officer to Upgrade Programmatic Solutions
Published on:
Dentsu Aegis Network China announced the launch of DAN Programmatic, a newly created service unit, to address clients' marketing need for a richer data driven approach and embrace transparency and open partnerships with both demand and supply sides. The new unit will focus on developing a strategic-products roadmap and a distinct, articulate data-led programmatic proposition to deliver the growth and group's ambition of being a 100% digital economy business by 2020.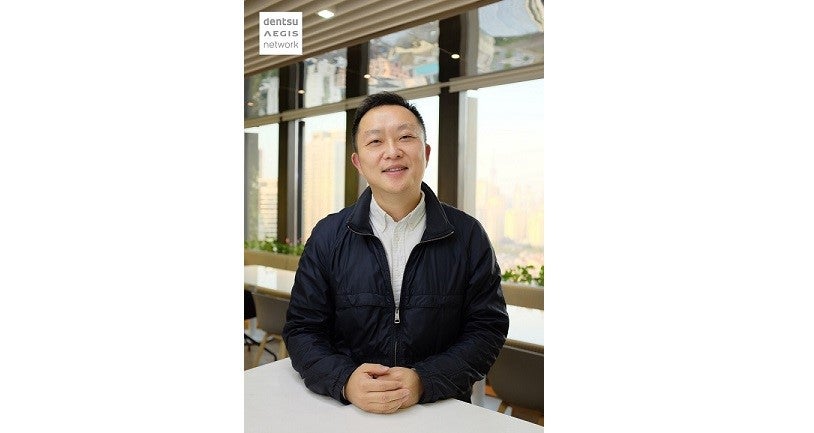 Eric Weng, previously Chief Technology Officer and Head of Ecommerce at Carat China, will be promoted to Chief Product Officer, Dentsu Aegis Network China, reporting to Susana Tsui, China CEO, effective from July 2nd. Eric joined Carat in 2014 and has led the development of digital product-based solutions with key projects including marketing automation systems. In 2018 he was promoted to oversee the agency's technology strategy and ecommerce client-focused tech solutions. In the new position of Chief Product Officer of Dentsu Aegis Network China, Eric will transform current Amnet product, Capper and other data driven performance products to create a new integrated Programmatic product suite.
Looking forward, Eric said: "We are experiencing dramatic media eco-system changes. I believe leading vision of today's agency service is to closely stands with marketers interests to address their marketing needs by full stack product-based services. DAN Programmatic represents our vision and capabilities in tech products, data platform, and media partnerships."
Commenting on the new initiative to boost the network's programmatic capability, Susana Tsui, CEO of Dentsu Aegis Network China, said: "Where our business is towards being powered by data and technology, it is critical to continue to upscale and take the leadership in our programmatic capability and commit to brand safety. Eric, who was elected as Mobile Advertising Guideline Committee Vice Chair of MMA (Mobile Marketing Association) China, has solid understanding of product development and rich experience in the marketing and media industry. I am excited to have him to drive this agenda in the market."
‑ ENDS ‑