Dentsu announces partnership with 'Girl Up' in commitment to advance gender justice worldwide
Published on:
Dentsu is proud to announce its partnership with global organisation 'Girl Up', a girl-centred leadership development initiative committed to advancing gender justice worldwide, developing the next generation of Girl Up leaders, and building global networks for girls and youth aged 13-24.
Dentsu is supporting Girl Up to expand its presence in EMEA commencing with a UK Summit in London which took place on 28 October, that brought youth leaders together to develop their leadership skills via workshops, hear from inspirational speakers and connect with other young changemakers. This partnership supports dentsu's strategic long-term vision for gender balance and bringing future talent into the organisation and wider industry.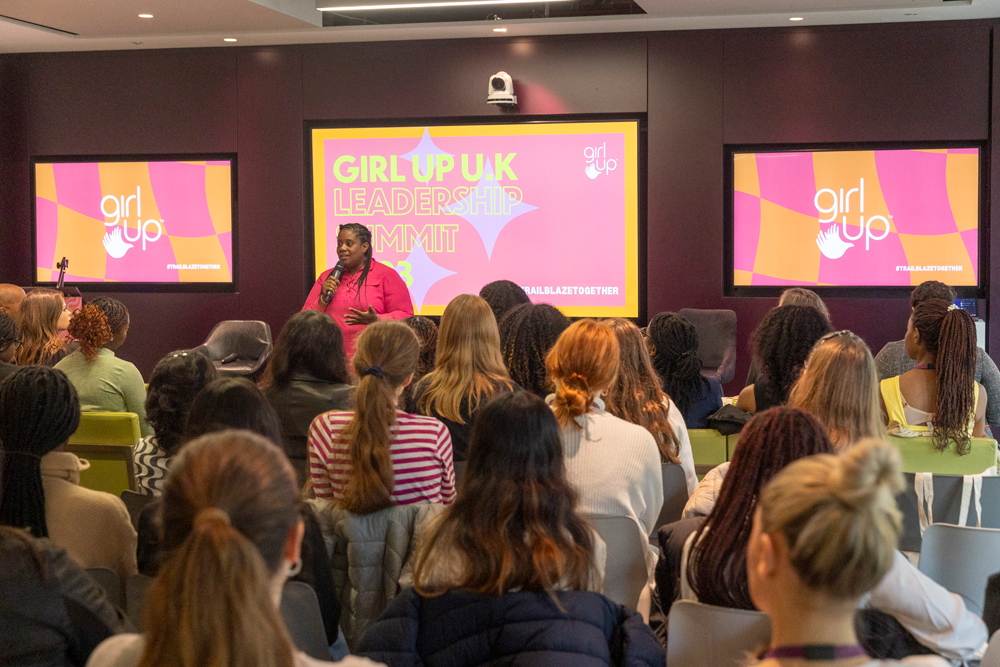 Pauline Miller, Chief Equity Officer, dentsu EMEA presenting at the Girl Up Summit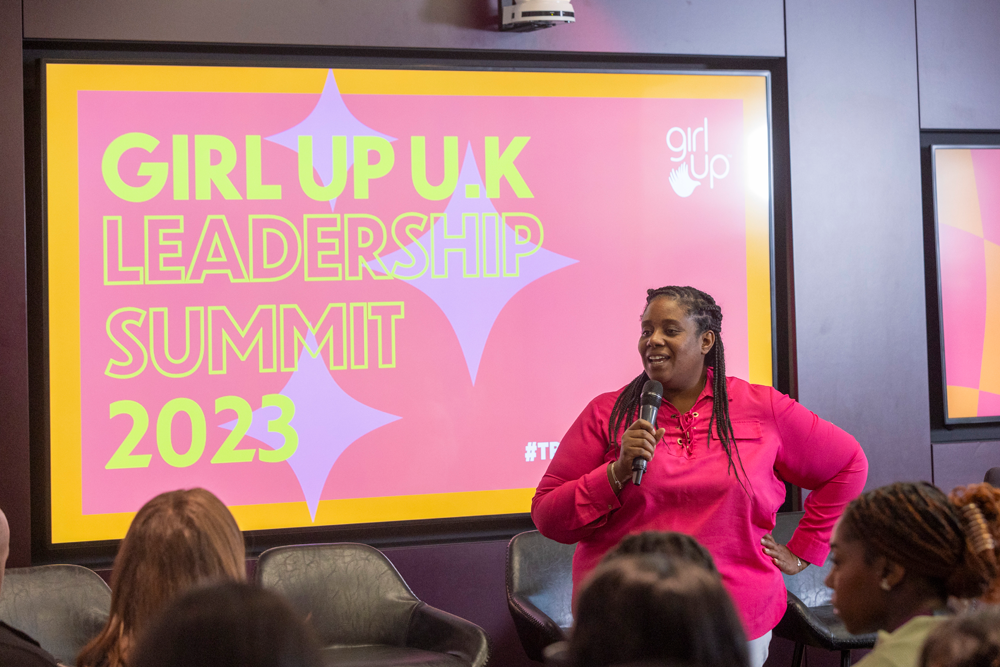 Pauline Miller, Chief Equity Officer, dentsu EMEA presenting at the Girl Up Summit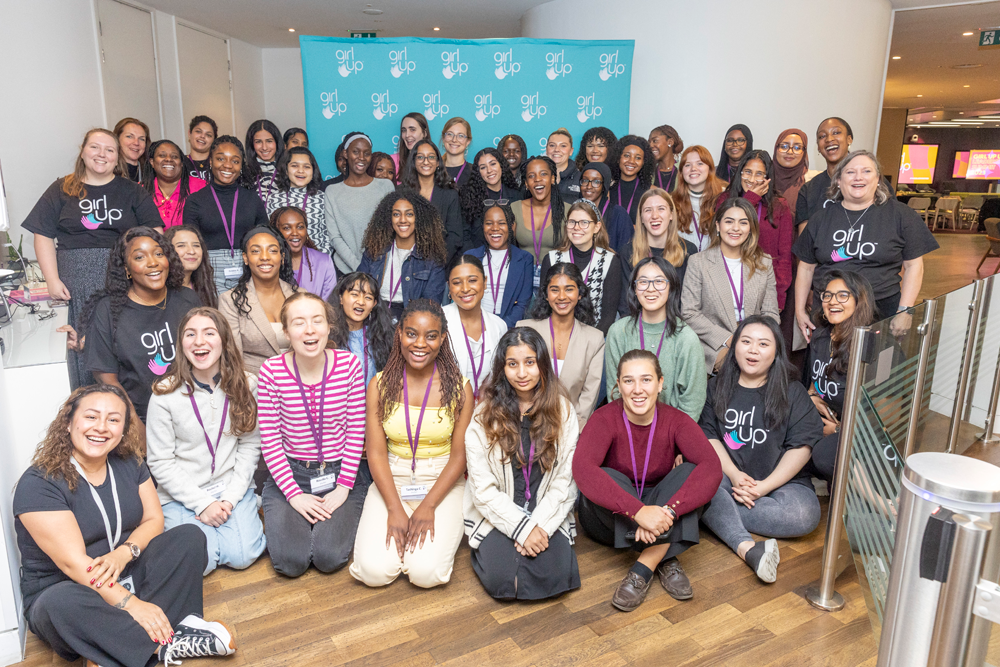 Group shot of the attendees of the Girl Up Summit
Girl Up is focused on driving equity for girls and women in spaces where they are unheard or underrepresented and operates a global network of regional affiliates positively impacting 200,000 girls and youth leaders in 152 countries and all 50 U.S. states.
With Dentsu's support, Girl Up will be able to grow its presence and awareness of its goal to reach more girls and young people across the globe and grow the number of youth-led clubs worldwide.
Pauline Miller, Chief Equity Officer, dentsu EMEA explains the importance that partnerships like these have on future generations of women and girls:
"I'm really excited that Dentsu is partnering with Girl Up to develop the next generation of leaders. By investing in girls and young people to advance gender justice we are taking real and tangible action to create a fair and equitable society for generations to come".
Melissa Kilby, CEO of Girl Up, shares how youth are key to creating a more inclusive future:
"At Girl Up, we recognize that the future of meaningful change lies in the hands of youth leaders. They are the driving force behind progress and the catalysts for a more gender-just world. We are thrilled to partner with Dentsu in our shared mission to unlock new opportunities for youth and ensure generations of young people will have the support they need to create a lasting impact in their communities and beyond."
For further information, contact:
Nicola McInnes
EMEA Communications Director
+44 7855112436
nicola.mcinnes@dentsu.com
About dentsu
Dentsu is the network designed for what's next, helping clients predict and plan for disruptive future opportunities in the sustainable economy. Taking a people-centered approach to business transformation, dentsu combines Japanese innovation with a diverse, global perspective to drive client growth and to shape society.
https://www.dentsu.com/
https://www.group.dentsu.com/en/
About Girl Up
In 2010, Girl Up was founded by the United Nations Foundation (UNF) as the first-of-its-kind initiative dedicated to supporting adolescent girls' education, health, and safety. Since then, we've grown to become a global movement that engages, trains, and mobilizes girls and young people of all identities to be leaders.