Davanti rounds out its executive team with appointment of Steve Ferguson to Wellington-based Head of Transformation role
Published on:
Davanti has appointed Steve Ferguson to its leadership team in the Wellington-based role of Head of Transformation, tasked with leading the organisation's Consulting and Transformation teams.
Davanti CEO Justin Hamilton says, "We are delighted to have someone of Steve's calibre joining our team and another Executive member in our Wellington office. We started out as a consulting business and we'll always be a consulting business at heart. With Steve onboard, we have an exceptional capability to help our clients move at pace and put their customers at the centre of their thinking."
In his role of Head of Transformation, Steve will lead the Transformation and Consulting teams, with a focus on helping Davanti's customers to undertake fundamental change with the customer at the core of the strategy, helping develop the context and case for change as part of the broader design philosophy.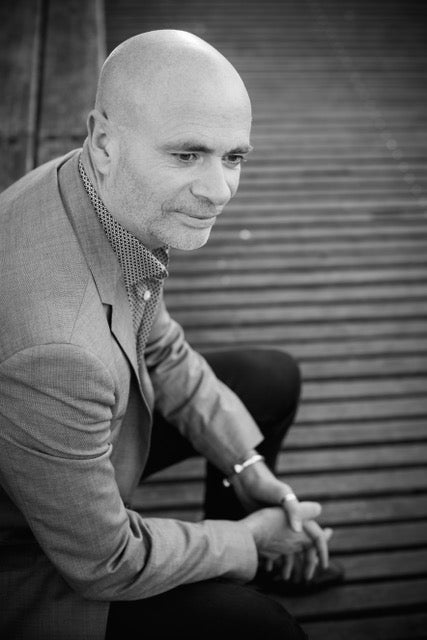 Ferguson says, "I am extremely excited to be joining Davanti. I have worked with Davanti and Justin Hamilton over a number of years as a client. Throughout that time, I have always valued their work, and their honesty and customer-first approach have always resonated strongly with me.
"My two greatest passions are for the customer, understanding how organisations can be truly customer-centric, and making a difference as a leader, developing high-performing teams to work together to deliver outstanding outcomes and innovative, transformational change. For these reasons in particular, I feel a strong alignment with Davanti's ethos and culture.
"It is an exciting time for Davanti and I am looking forward to bringing my experience and relationships to the role to continue to evolve and broaden Davanti's transformation practice."
Steve has a broad management background, having filled executive roles spanning operations, marketing, retail, distribution, transformation and IT in a number of industries including finance, local government, logistics, online entertainment and energy.
He has specialised in business transformation and change for more than 20 years and has led restructuring, growth strategies and customer transformations in large corporates and start-ups across the private and public sectors. Steve joins Davanti from ACC, where he led the development and strategy for new ways of working to deliver change programmes.
Part of the team that brought Kiwibank to market, Steve was instrumental in leading and developing its retail and distribution strategies until 2007. He returned to a joint New Zealand Post/Kiwibank in 2011 to lead the successful retail transformation of Postshops into Kiwibank outlets.
Steve is also adept in the delivery of large programmes, having successfully led the implementation of Kiwibank Payments engine; and undertaken business transformation at Meridian Energy Retail and Wellington City Council financial operations.
Steve has a strong customer focused background, having created Retail, Distribution and Digital strategies and propositions for fast-changing environments. Recent assignments have focused on public sector including successfully leading Immigration New Zealand's VISA2020 Programme.
Steve believes strongly in building the capability of people and teams to deliver outcomes, as any change often has a strong culture or people element which can be overlooked but often underpins the success of any change initiative.
Highly experienced in programme governance, Steve sits on a number of boards and is currently Chair of VOYCE Whakarongo Mai. He also actively mentors senior leaders.
-Ends-
For additional information:
Justin Hamilton
Chief Executive Officer
Davanti
justin.hamilton@davanti.co.nz
+64 27 207 9992
About Davanti:
Davanti exists for the sole purpose of helping our customers get closer to their customers. To achieve this singular focus we have brought together an incredible group of curious and driven people as the Davanti team. We engage by working in cross-functional teams with our clients, leveraging the best customer transformation platforms to deliver outcomes faster.
We assist organisations to create strategies to win and help them shape their future. We do this by providing insight borne out of analysis and modelling and by applying fresh thinking and pragmatic approaches.
Davanti's team of 130+ spans our Auckland and Wellington offices and we're continuing to see growth across both those locations and in Australia.
We've recently become part of Isobar where we have joined 6,500 people in 85 locations across 45 markets globally.
Isobar has been recognised globally as one of the 12 Salesforce partners that matter most and we are committed to being a leading Salesforce partner in Australasia. We're also New Zealand's only platinum Salesforce partner, and have been for 10 years.
Davanti is more than just our name. It is our brand, what we stood for then, and what we stand for today. Davanti means staying ahead.