Dentsu Aotearoa Representing New Zealand at Campaign Asia-Pacific's Women Leading Change Awards 2023
Published on: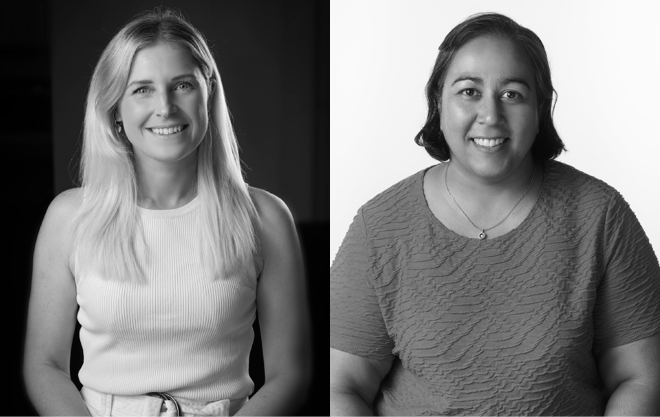 Auckland: dentsu Aotearoa are proud to announce that they have two finalists at the Campaign Asia Women Leading Change awards – the only two finalists from New Zealand.
Campaign Asia's Women Leading Change Awards are here and finalists have been announced, with two leaders from Dentsu Aotearoa representing New Zealand on the world stage at the awards show.
Now in its seventh year, the Women Leading Change Awards celebrates the outstanding women who question, challenge, innovate, lead, inspire, and champion change across all industries.
Among the 79 finalists across 27 categories are Stevie Dobbs (left), General Manager Finance dentsu Aotearoa, and Anita Hedges (right), Sustainability Practice Lead dentsu Aotearoa.
"We are super proud of our Diversity Equity and Inclusion programme and our Sustainability Practice at dentsu Aotearoa. We take our ambitions in these spaces really seriously. Stevie and Anita are incredible role models in our business and amazing leaders. This recognition of their hard mahi is so well deserved and we've got our fingers crossed for them on awards night!" - Rob Harvey, CEO dentsu Aotearoa
Stevie Dobbs has been listed as a finalist in the Diversity & Inclusion Champion category alongside leaders across the Philippines, Singapore and Hong Kong. Stevie leads Dentsu Aotearoa's DE&I council and has established countless initiatives that drive DE&I values within the organisation.
Anita Hedges has been listed as a finalist in the newly established category, ESG Champion, alongside Leaders across Hong Kong, Australia, and Singapore. Anita leads dentsu Aotearoa's Sustainability Council as well as their CX Product Net Zero Now within Merkle, a dentsu Company. Her work has helped lead dentsu to being Toitū Carbonreduce certified as they continue their Net Zero journey.
The winners of the Campaign Asia Women Leading Change Awards will be announced on the 6th June.