Dentsu Creative continues to invest in next-generation leadership
Published on: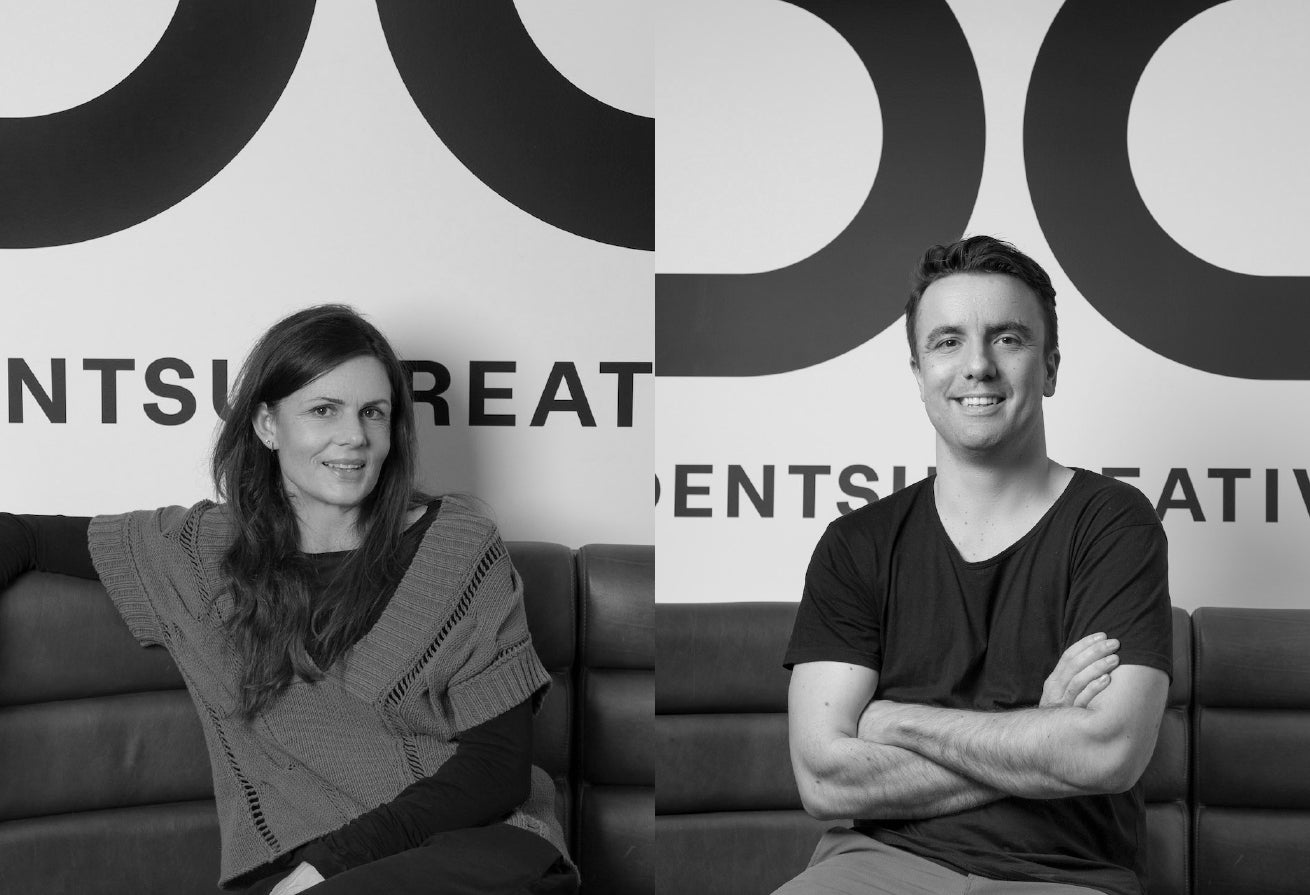 Dentsu Creative is delighted to announce the appointment of two more senior leaders as the business continues to invest in next-generation leadership to bring the benefits of modern creativity to its clients.
Swiftly following the global unification of its creative offering with the launch of Dentsu Creative, Dentsu Creative Aotearoa has wasted no time in continuing to build its skilled talent base to connect brands and businesses to the future through the power of modern creativity.
Jenni Doubleday takes the role of Head of Operations, joining the team after a decade at FCB, where she was pivotal in delivering the agency's strong integrated creative work. Jenni will assume responsibility for the process and operations as the agency transforms its operating model, bringing together entertainment, PR and digital experience capabilities supported by next-generation creative, production and data.
Evaan Miocevich joins as Group Account Director returning to Aotearoa after twelve years overseas working in Australia and Singapore. Evaan has extensive experience across digital, PR and advertising and previously worked with Dentsu Creative Sydney before relocating back home.
"I'm delighted to welcome Jenni and Evaan to our growing team. They bring great talent and temperament to our agency," says Murray Streets, Managing Director, Dentsu Creative.
"Jenni and I worked together at FCB, so I jumped at the chance to talk to her about our adventure. There's no challenge she hasn't seen before, and as we look to scale as a business, her experience and expertise will be invaluable," says Murray Streets.
"I'm delighted to have the opportunity to join the Dentsu Creative team at such a critical juncture in their agency journey," says Jenni Doubleday, newly appointed Head of Operations. "They're a deeply talented team with an inclusive culture that has already made me feel very at home."
"Evaan offers a rare track record of integrated experience across different agencies and disciplines. His agency track record, alongside setting up Trouble Brewing whilst living in Singapore, demonstrates his innovative and entrepreneurial skills. This made him an obvious choice given our focus on modern creativity," says Murray Streets.
"When I looked to return to New Zealand, the opportunity to join Dentsu Creative was a no-brainer. They're a smart, motivated team on the rise," says Evaan Miocevich, Group Account Director, Dentsu Creative. "To begin my time working alongside our creative teams to deliver the recently released TVNZ+ work has firmly cemented my love of New Zealand advertising and what is possible as part of the Dentsu Creative team,"