Dentsu simplifies its New Zealand business
Published on:
Dentsu has today announced a simplification of its business in New Zealand by bringing together several of the network's capabilities under a single go-to-market brand proposition – dentsu.
The move will see dentsu consolidate a number of its brands to create a simplified structure, enabling clients to access and leverage a breadth of capabilities more seamlessly.
Consistent with global strategy, from today (22 March 2021), the business will be organised into three distinct service lines:
Creative will encompass brand, communications, PR, experiential marketing, and digital experience design. This will be led by Murray Streets as Managing Director.
Media will support all media and performance clients and be led by Richard Hale as Managing Director.
Customer Experience Management (CXM) will continue to be managed by the go-to-market brand, Davanti, under the leadership of CEO John Bessey. Davanti will align closely with dentsu International's broader CXM network as part of Merkle.
Dentsu's creative and media capabilities will be supported by an integrated strategy and insights team, as well as a data and technology centre of excellence.
This change results in retirement of the Vizeum, BC&F Dentsu, MKTG, and WiTH Collective brands in New Zealand, with the service lines continuing to represent the dentsu global network delivery brands - dentsuMB, Isobar, Carat, iProspect, and Merkle.
Robert Harvey, dentsu New Zealand Chief Executive Officer, commented: "Speaking with our clients, it's clear that the need for simpler, better integrated marketing services across the customer journey has never been more needed. Therefore, at a time when there is enough complexity, we have made the decision to radically simplify how we go to market in New Zealand.
"This is about much more than a change of name and logo for our agencies. It is a strategic transformation and organisational shift that aligns our multi-disciplinary capability to deliver integrated solutions for clients across the total customer experience.
"We are passionate about the power of diversity and bringing ideas from anyone, anywhere. By aligning our capabilities under one dentsu brand, we've taken the very best of our history and made openness the organising principle of our company.
"I am hugely excited about the potential this organisational design brings and confident we have the right leadership talent at all levels of the business to deliver meaningful progress for our fantastic clients," said Harvey.
This change is unique to the New Zealand market and is not intended as a pre-indicator to any other changes to dentsu agencies around the world.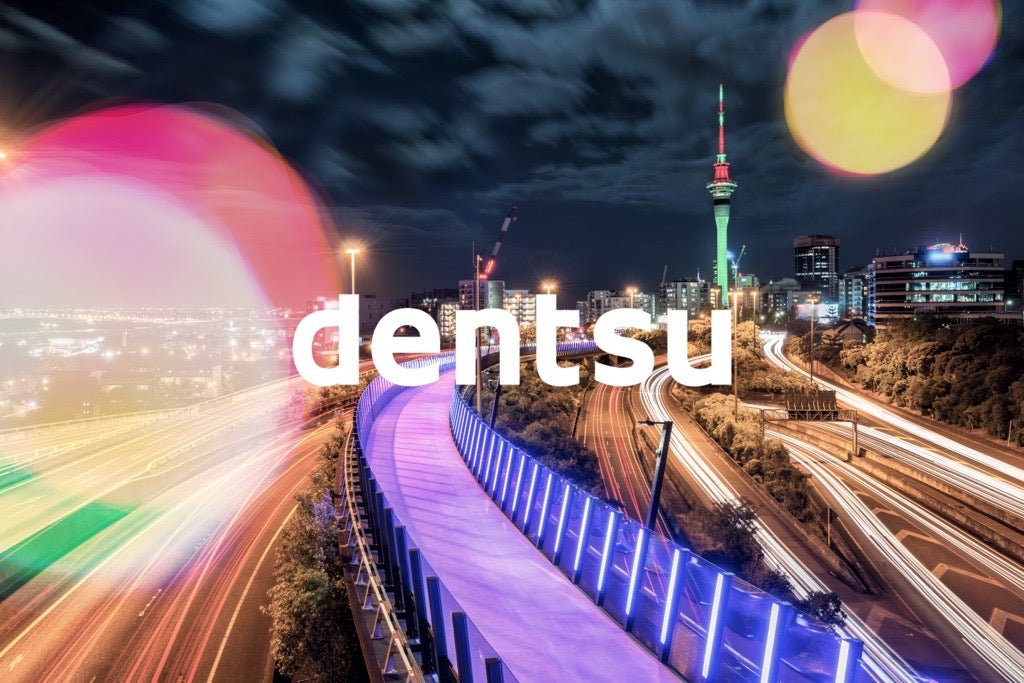 - ENDS -
For further information, contact:
Lucy Povlsen
Head of Communications ANZ
+61 411 251 933
lucy.povlsen@dentsu.com