Even in a slowing economy, consumer behaviours in media evolve at pace. Everywhere we look we see both diversification and convergence - content platforms adding commerce, and commerce platforms adding ads and content, all trying to find new ways to engage and monetise their users.
We see a battle between the tech giants' walled garden ecosystems and the forces of interoperability, with marketers wanting to make platforms as accessible as possible through technologies like programmatic ad placement.
Economic uncertainty always brings out creativity in business and media. Previous cycles have launched or boosted radio, TV, and social media, and in the year to come we will likely see the emergence or acceleration of communication channels.
The need for cost saving and efficiency is also a driver of change, including the rise of ad-funded streaming - commerce sites looking to monetise further through ad sales - and a greater need to measure the attention consumers pay to advertising.
This year's Media Trends report looks at big themes – Content, Commerce and Community – and highlights how the landscape is changing, with advice on how to prepare for the future.
Will Swayne, Chief Client Officer, Media: "Every economic downturn has led to the creation or accelerated adoption of a new media, whether it be radio, TV or social media, and in the months ahead we should all keep an eye on what's next."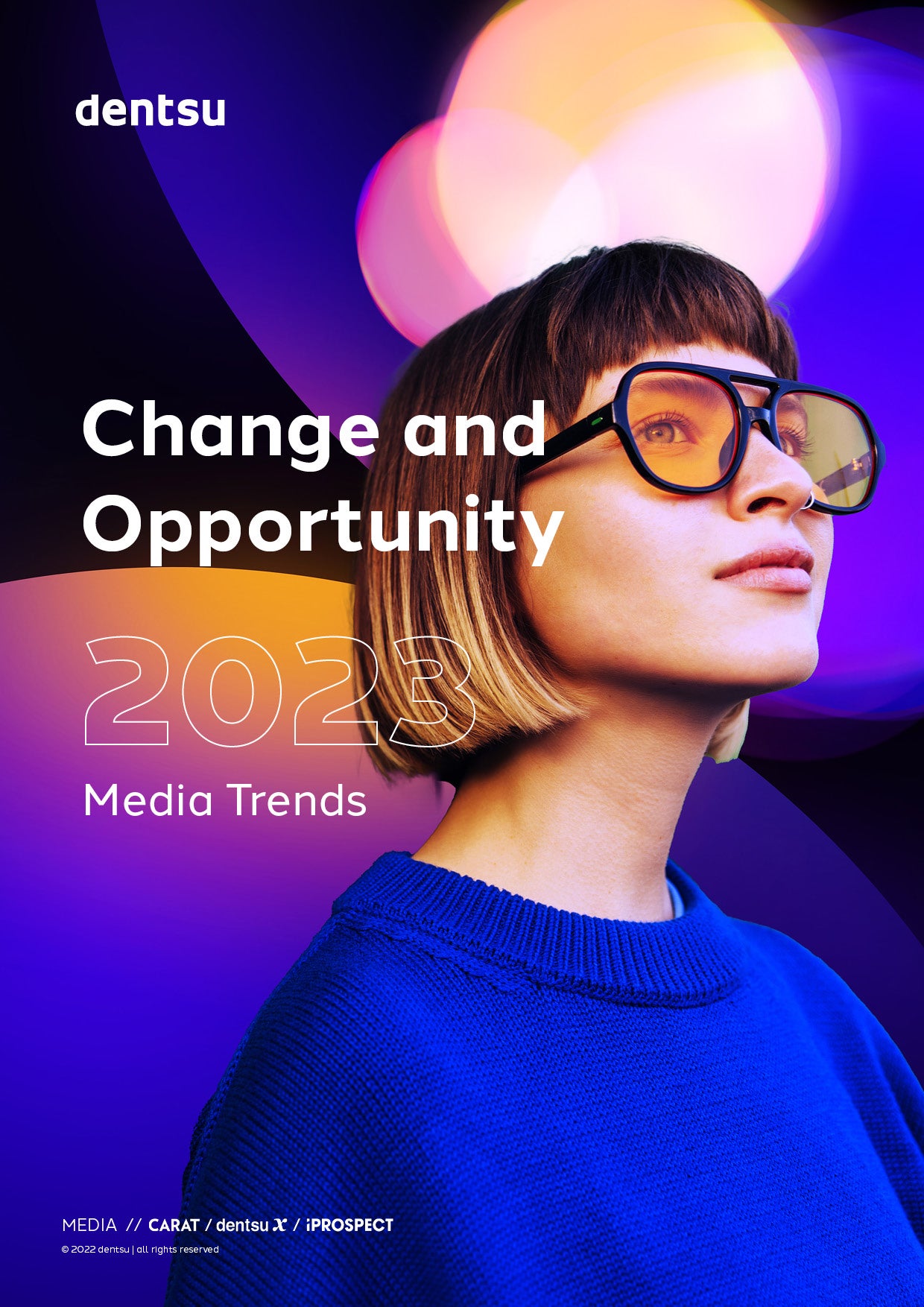 Thank you!
Your details were submitted successfully.
There was a problem!
It seems there was an error submitting your details. Please try again later.
Thank you!
Thank you for downloading our report. You can access the PDF at this link.