The Cookieless World: How brands can prepare
Published on:
A follow-up to The Cookieless World – A Guide for the New Era of Digital Marketing report provides a comprehensive deep-dive into the ongoing deprecation of third-party cookies and what brands can do to prepare.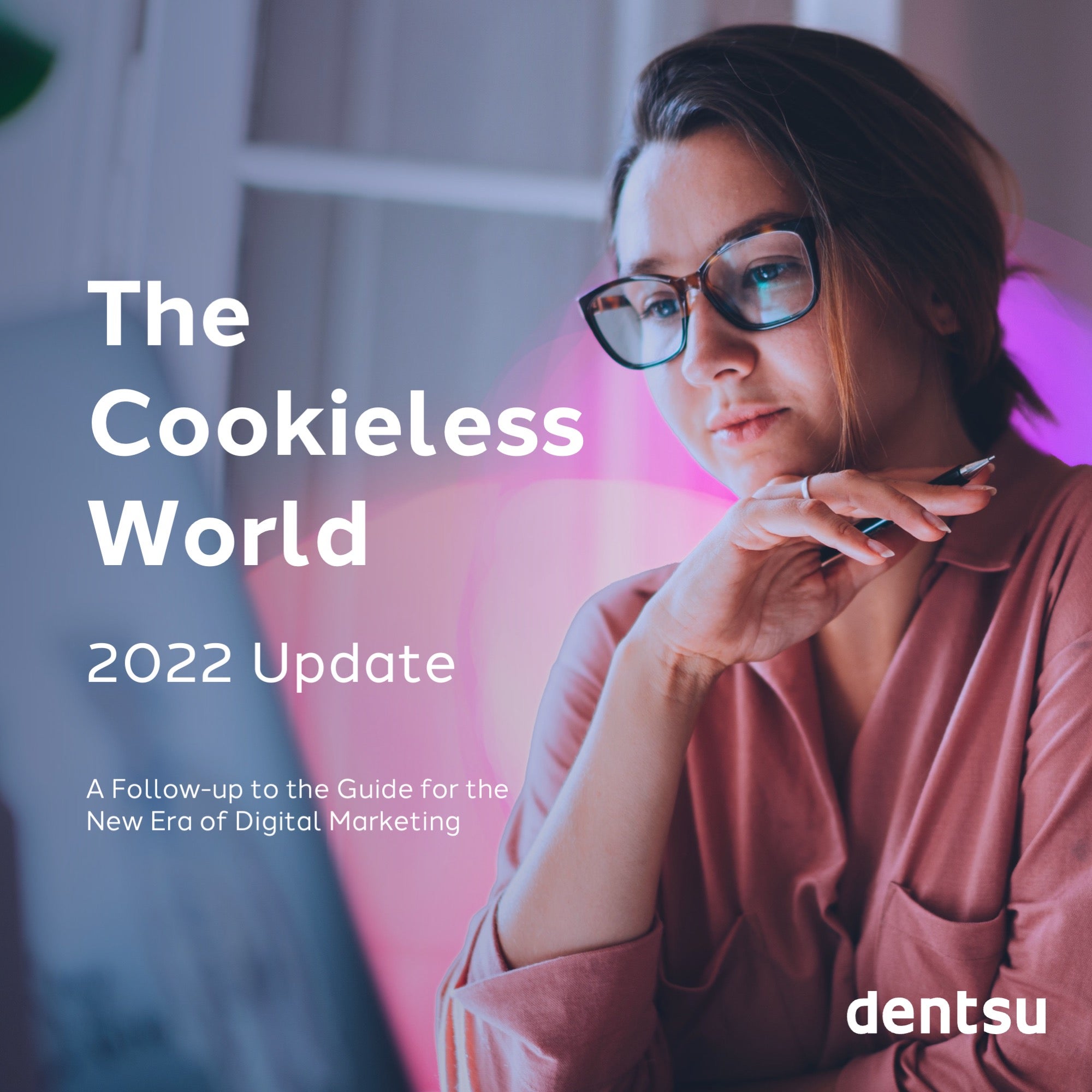 Since the original guide was published last year, legislative changes on privacy and data tracking challenges impacting all markets and across the world have prompted technology platforms to delay the phasing out of cookies further, which in turn is impacting brands and businesses' digital marketing strategies.
Because of this, and to aid brands and marketers to stay on top of latest developments, in The Cookieless World: 2022 Update, dentsu tracks the evolution from the original report and explores how the latest initiatives will not only shape the industry but present opportunity for brands as they adopt a cookieless future.
In this supplemental 14-page report, The Cookieless World: 2022 Update looks into implications across Data Management, Audience Activation and Performance Measurement and towards the end of the guide, a useful set of checklist points have been identified against each of the areas. The considerations and checklist provide marketers an insight on how the phasing out of cookies will impact their business, but also how to keep track of the process, implement and build a roadmap for new marketing strategies.
To help navigate the changes brought about by the deprecation of cookies, businesses will be able to draw on the support of dentsu's media agencies Carat, iProspect, and dentsu X, as they face challenges to adapt and activate their media strategies locally and at scale.
Marian Petcu, strategy director of dentsu Southeast Europe said:
"Just because the switch-off of cookies was pushed back, it is vital we do not waste the extra time afforded to us and become complacent as we stroll towards the cut-off date.
In all of our markets in Southeast Europe, we have tested the cookieless campaigns, and know we are ready to partner with medias and clients on innovative ways to build and measure campaigns even in cookieless era. This report demonstrates just some of this new thinking and lays out the starting blocks to help brands navigating the cookieless journey in the coming years, if not yet started."
The Cookieless World: 2022 Update available is now available to download from Our Latest Thinking page.