Velimira Petrova approinted as the new Group Trading Director
Published on:
Velimira Petrova has been appointed as the Group Trading Director of dentsu Southeast Europe to strengthen its position as the fastest growing international agency group in the region.
The appointment sees Petrova taking responsibility to lead the market's trading teams in Bulgaria, Croatia, Romania and across Adriatic markets. She will also join the regional management team.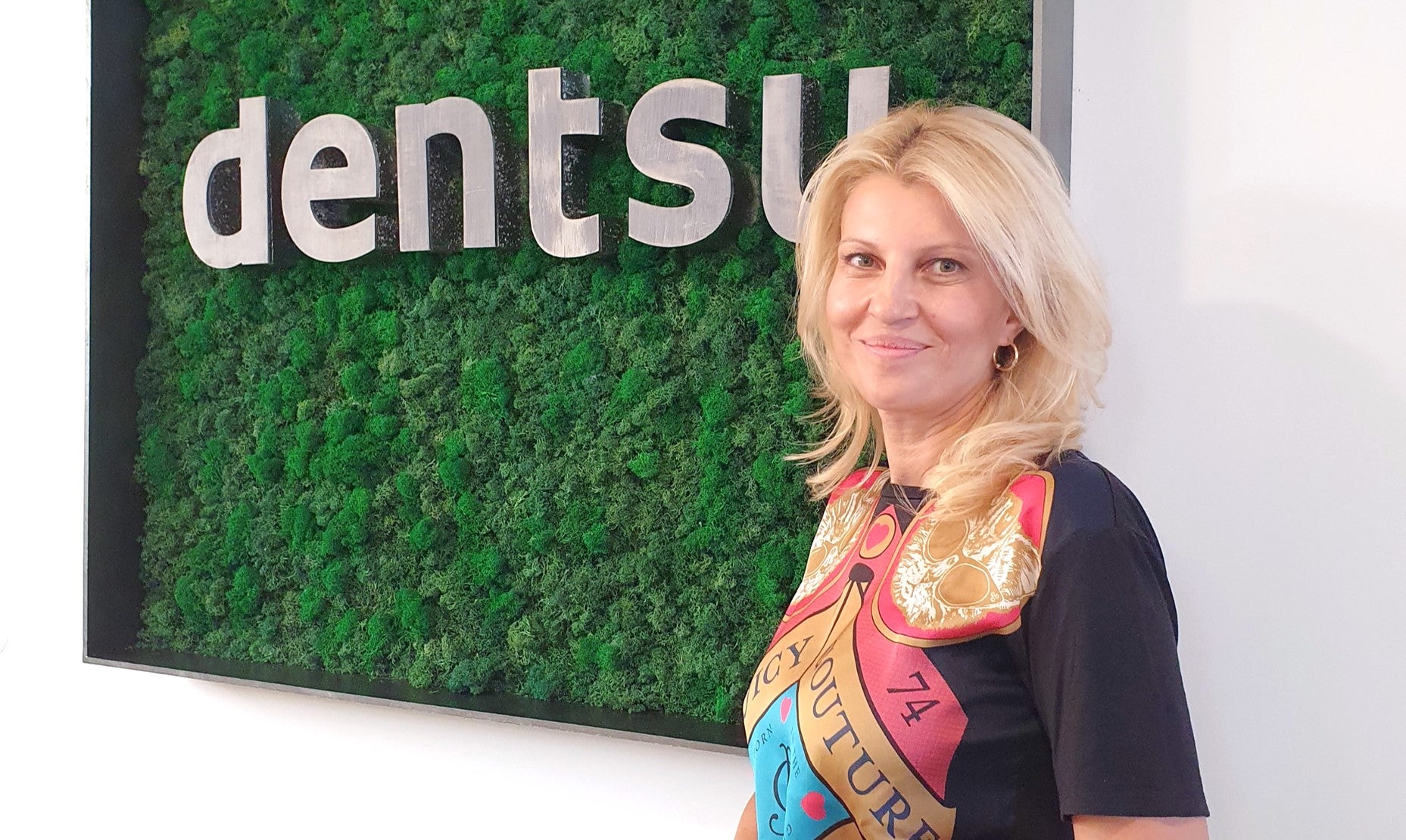 Her responsibilities also include investment management, media trading, and developing content in original partnerships and entertainment.
Petrova joins dentsu with over 20 years of experience across commercial directorship. Petrova, who holds a master's degree in business administration, has held leadership roles within bTV radio Group and Nova Broadcasting, later part of United Group.
Radoslav Nedelchev, COO of dentsu Southeast Europe said, 'Her extraordinary experience in media trading, sales development, and experience working across the Southeast Europe region are going to be a true asset to us.
Petrova's track-record in transforming businesses and achieving commercial goals with her long-term vision and leadership style fits into how we see business here in dentsu.
She is highly talented in client centric thinking, and I know we will greatly benefit of her energy and passion she has for creative media solutions.'
Velimira Petrova, Group Trading Director of dentsu Southeast Europe, said, 'I am excited to join the growth journey of dentsu and to contribute to the future success of the agency. My main objective is to build long term partnerships and solutions for our clients that benefit their business as of now and at the same time support and deliver against their long-term strategy and goals leveraging the power of media and partnerships dentsu has in the region
I see dentsu as a strong positioned in the region, professional, dynamic, and agile organization and still very family like. The organizational spirit and the client-centric approach is what have attracted me to dentsu. I am very much waiting forward to join this great team to and start and achieving further growth together across the region.'
The appointment follows transformation of the recent years across Bulgaria, Croatia, Romania, and Adriatic markets, where dentsu is operating as one dentsu Southeast Europe team to have wider shoulder to deliver excellent services across media and creative to its hundreds of clients in the region.
Petrova will join the organization on 1st of August 2022.
-ENDS-
More information:
Radoslav Nedelchev, COO, dentsu Southeast Europe
About dentsu Southeast Europe
Part of dentsu group, dentsu international is made up of five leadership brands - Carat, dentsu X, iProspect, Dentsu Creative and Merkle - all of which are supported by its specialist divisions and scaled services. Dentsu helps its clients to win, keep and grow their best customers and achieve meaningful progress for their businesses. With best-in-class services and solutions in media, customer experience management (CXM), and creative, dentsu international operates in over 145 markets worldwide with more than 45,000 dedicated specialists.
In Southeast Europe, dentsu works through brands Carat, dentsu X, iProspect and Dentsu Creative and its specialized divisions for our clients with more than 300 professionals across 10 markets: Albania, Bosnia & Herzegovina, Bulgaria, Croatia, Kosovo, North Macedonia, Montenegro, Serbia, Slovenia, and Romania.