"I've been embraced by a new community. That's what happens when you're finally honest about who you are; you find others like you." – Chaz Bono, Author of The End of Innocence
The work environment has seen much changes since the 1990s. With emails and social media, we are working longer hours and spending a lot more time with co-workers, as compared to the previous generation. Hence, it is important that we bring our most authentic selves to work.
As part of dentsu International's Pride Month 2021 feature, we sat down with talented creative, Noppakate Tawun-unnop, better known as Kate, General Manager, Creative, dentsu International Thailand, to find out more about her gender transition journey.
Born a boy, Kate studied in an all boys school and went through gender reassignment at the age of 25, without her family's knowledge, and would only dress up and put on make-up in her car each morning before she sets out to work.
Read on to be inspired by her story.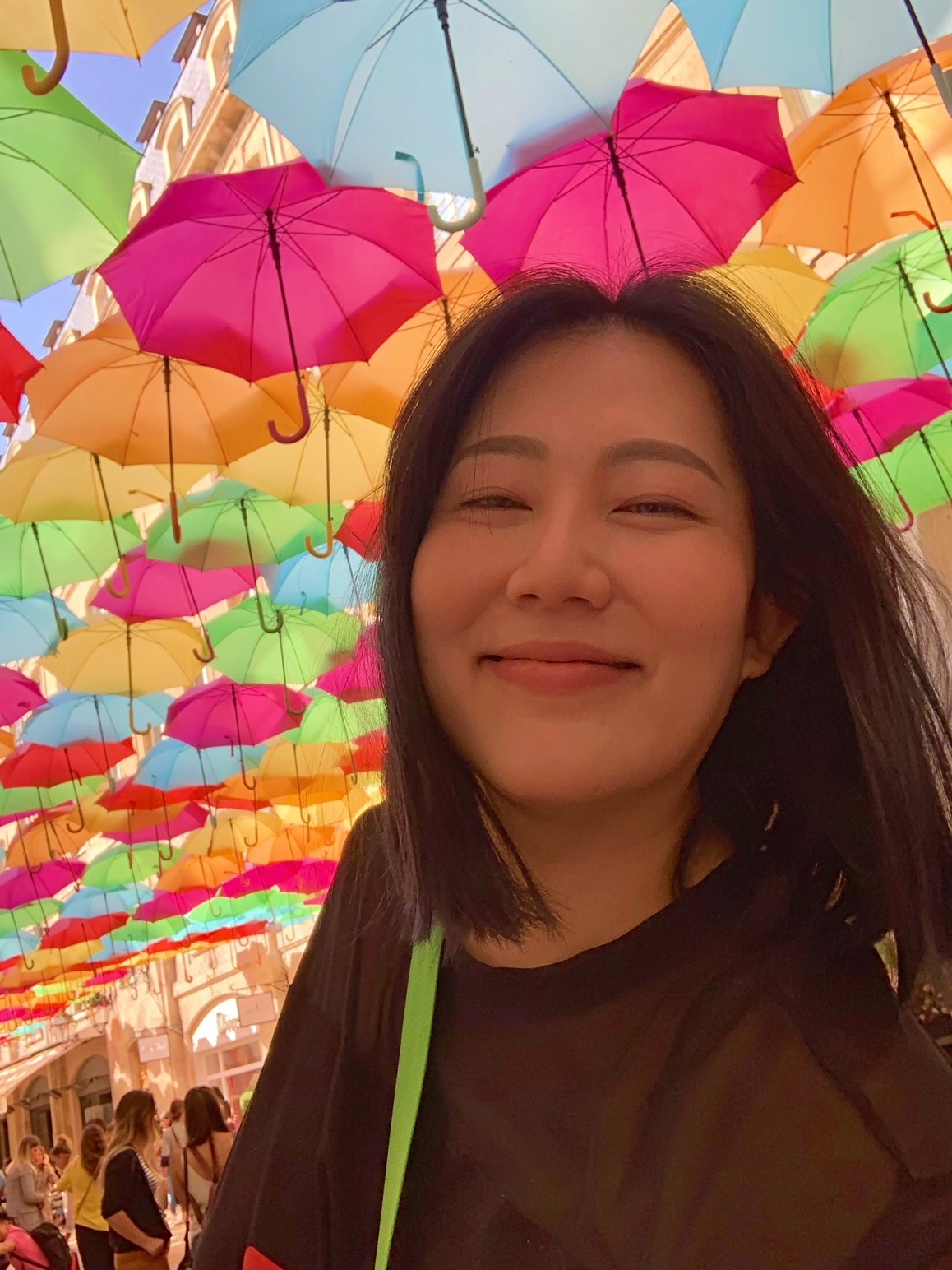 Q: Thailand has made great strides in supporting the trans community: The Gender Equality Act was enacted in September 2015 and Thailand is also home to Miss International Queen, the largest transgender beauty pageant in the world. But these are mere stats. We are keen to know what it was like for you, growing up in Thailand and going through your own journey.
Kate: I knew I was a girl born in a boy's body since I was a little child. Even when I was three or four years old, I loved to play with dolls, dress up, do my hair, and I absolutely could not identify with the games and toys that other little boys played. Studying in an all boys school meant I had to conform in certain ways, such as getting the crew cut. I used to be so upset each time I had to cut my hair.
As I grew older, I found a group of friends who were like me. They too, knew at a young age that they were inherently different. We hung out, did things together, became one another's confidantes. Because of them, I had the strength and resilience to live an authentic life as a trans person.
Q: Why did you choose a career in the creative sector?
Kate: I came from a Thai-Chinese family. As with all Chinese Tiger Mums, my mother hoped for me to study hard and work in a respectable professional. And I knew I wanted to enter a profession that would please them and yet enjoy what I do daily. Hence, when I was choosing an area of study pre-University, I opted to major in performance arts – but alas! It was not to be. The course was full. So I chose to study Communication Arts, Majoring in Advertising at Bangkok University.
I chose to major in Advertising because I love watching TVCs and looking at commercials in the newspapers. I enjoyed my undergraduate years and when I entered the workforce, I chose to work for an ad agency and I loved it! Even though I was at that time only an account executive, I hung out every single evening after official work hours with the creative team. We'd sit around and brainstorm campaign ideas together. I realised I had a knack for coming up with dynamic and punchy taglines and my colleagues also loved my ideas. I was in my element and I knew I'd entered an industry which I love. A few years later, after my gender reassignment surgery, I moved into a creative role as a copywriter and rose through the ranks and became an Executive Creative Director at LOWE in 2014. And the rest, as they say, is history.
Q: Thailand is one of dentsu's Creative hotspots. What do you think it is about the Thai market that enables the award-winning creativity we see? What is one piece of work you are most proud of?
Kate: It is more about the Thai culture. Thais are, in general, very creative – we like to inject humour in our daily lives and poke fun at ourselves and in difficult situations. We also love to tell stories! Which is why a number of the most famous TVCs are short films, with branded content.
The piece of work I am most proud of is a campaign I did at MullenLowe Group (LOWE). For GRAB Thailand. It was an online video promoting GRAB's four services. We made use of clever references that tell the story of GRAB's offerings in Thailand through an intrepid global survival expert by pitting him against a Thai local to navigate the challenges of living in urban Thailand, challenges such as delivering a package or getting a glamourous ride to a party.
Watch the video here: https://youtu.be/B21n95jw9PE
Q: Diversity, Equity and Inclusion (DEI) has become front and centre of conversations across the world and people are waking up and embracing human differences. You are heavily involved in dentsu APAC's own mission representing LGBTQ+, how do you think businesses can make a material difference in the way they support and empower DEI?
Kate: As employers, we need to put our money where our mouth is. I hope more employers will hire talent based on merit and capabilities, and not based on the person's orientation, skin colour and gender. LGBTQ+ people are generally very genuine, and it is important for employers to give them a chance and also the space for them to come out of their shells and bring their most authentic selves to work. This is how corporate culture can change for the better. Dentsu is a great place to work because of our belief in DEI and I feel very proud to be part of this amazing agency network.
Q: If there is one piece of advice you could give to your 18-year-old self, what would it be?
Kate: Widen your horizons, take time to travel, go overseas and see the world. By doing that, you will not only realise that the world is so big and that whatever negativity you are feeling is but a blip.
Q: What's your favourite coffee?
Kate: Caramel Macchiato. It is a nice pick-me-up drink full of positive energy. Just like me!