Dentsu Singapore revealed as innovation partner behind Rae, one of Asia's top virtual influencers
Published on:
Awarded usage rights to Rae by CapitaLand Investment
Expands dentsu VI roster of Ready-Mades with Rae as leading talent
Dentsu Singapore is expanding its global virtual identity solution, Dentsu VI (pronounced "V" & "I") with one of Asia's top virtual influencer, Rae, joining its Ready-Made roster after it was awarded exclusive usage rights by CapitaLand Investment (CLI), the creators of Rae.
Dentsu has been one of CLI's innovation partners in creating Rae. The digital being has now grown to become one of Asia's most popular virtual influencers, with more than one million followers across Weibo and Instagram, and has fronted campaigns for many global brands.
Dentsu will manage Rae's image, evolution and usage globally (outside China) and will be overseeing Rae's business development efforts as well as talent management.
Tan Bee Leng, Managing Director of Digital Ventures, CapitaLand Investment, said, "Dentsu Singapore has been one of the innovation partners working with CLI in creating Rae. We are pleased to award the usage rights of Rae to dentsu to continue advancing the innovation of virtual identity technology for commercial purposes. We are confident that the professional capabilities and collective synergies of dentsu's global network will enable many more brands and businesses to gain access to and benefit from Rae's limitless potential."
Prema Techinamurthi, Managing Director, Dentsu Creative Singapore said, "As the innovation team that saw the birth of Rae from Day 0, we are delighted to deepen our partnership with CLI and Team Rae to support their ambition and bring Rae's presence and technology to the next level. Rae will be the leading talent for Dentsu VI, our global virtual identity offering designed to meet the surging demands for immersive, humanised experiences. In today's digital universe, brands are defined by the sum of its digital experiences and virtual identities bring a face and personality to a wide range of channels, powering e-commerce destinations, hosting live commerce streams, acting as a branded virtual influencer, amping up live events, working as retail store sales ambassadors and interacting with consumers in the metaverse. We are excited to welcome Rae to our roster of virtual identities and look forward to collaborating with her to shape the future for brands."
A never-before, end-to-end offering
Rae joins dentsu VI's Ready-Made roster, which includes Rumi who debut in March this year, and ராணி (Rani), a representation of dentsu's commitment embed diversity, equity and inclusion in every corner of its business. As one of Asia's most popular virtual influencers, Rae will be dentsu VI's leading talent, enabling brands to reach new audiences and engage with their target audience in a unique way.
Virtual identities are the perfect way to inject personality into your brand and create emotional connections with consumers. They deliver an unmatched level of personalization and authentic brand engagement. By using virtual identities, brands can engage with consumers across e-commerce websites, social networks, live events, and anywhere online. For example, virtual identities can power commercial engagements in real-time with consumers during the purchase process or after a sale, provide a virtual persona for brands to use for live events such as Q&A sessions at stores or conferences, serve as an influencer for consumer promotions, and product launches and inspire employee engagement with custom branded social channel.
Brands can tap on dentsu VI's offerings across three options:
VI Originals

Create fully original virtual identities based on a brand's needs and personality. The process starts with brand immersion, followed by recommending VI use cases for the right target audiences. It also includes our very own Star Power research to build in traits for the VI designed to attract your audience.

VI Ready-Made

Brands looking to experiment or embark on short to mid term activations can select from our cast of ready-made VIs like Rumi. Brands will have the ability to customize our ready-made VIs to better represent their brand through wardrobe, environment and cosmetic choices.

VI In Action

With a real-time ready VI engaged, our virtual production studios equipped with the latest motion capture and live-streaming capabilities will help you bring the VI to life by producing a variety of pre-rendered content or live experiences in a highly agile and geographically unbound manner to answer any creative needs.
Visit: www.dentsu.com/sg/en/dentsu-vi
Dentsu VI Ready-Made Virtual Identities: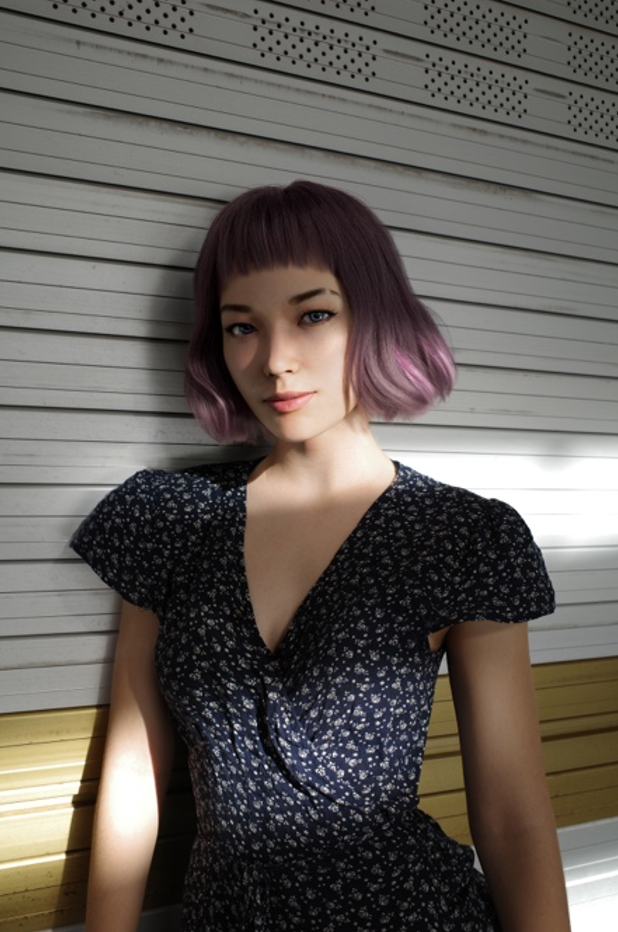 About RAE (@here.is.rae) — I don't dream. I do. Byte me
Rae is Asia's most popular hyper-realistic virtual personality and influencer. Her Instagram profile continues to make waves in Singapore and internationally. Created by CGI technology and powered by AI solutions, Rae traverses between the real and virtual, advocating for a better world that combines both dimensions.
Since her debut in October 2020, Rae continues to showcase her larger-than-life personality through her passion for art, street culture, fashion, technology and urban adventures. She became the first virtual influencer in Southeast Asia to mint and sell NFTs and is also an advocate for STEM.
Today, she continues to traverse between the real and virtual worlds, giving brands and collaborators an opportunity to seamlessly present an experience for their consumers. She also continues to represent the new wave of digital innovation and the future of social media.
True to her Chinese name, 蕊, Rae wears her heart on her sleeve, and you can trust her to share her genuine and unique perspectives on social media. She is expressive, audacious, and always game to try new things and push boundaries.
For more information, visit www.hereisrae.com
Follow Rae's urban adventures on her Instagram account.
About Rumi

Rumi was created to showcase the limitless potential of virtual identities. She was inspired by the 13th-century Persian poet Jalāl al-Dīn Muḥammad Rūmī, who wrote 'Live life as if everything is rigged in your favor. I am not this hair, I am not this skin, I am the soul that lives within.' Her name is a nod to dentsu's Japanese heritage, loosely translating to mean 'a fluid sense of beauty', an apt reflection of Rumi's unique appearance."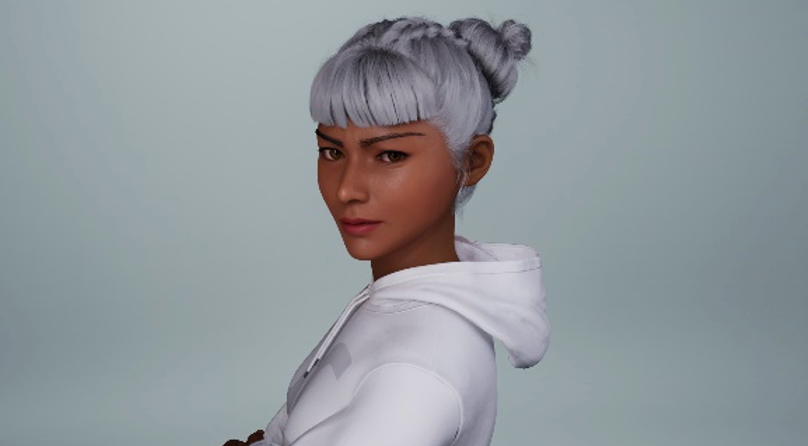 About ராணி (Rani)
Her name means Queen. She believes that representation matters in all worlds, and that the digital world needs stronger voices that are more diverse and inclusive. Rani wants to support others in building confidence in their own identities so that their authentic self shines in all worlds.
Rani represents dentsu's ongoing commitment to embed diversity, equity and inclusion in every corner of its business.
- END -
For further information, contact: 
Carol Wee | Communications Director, dentsu Singapore
Lydia Yeo | Communications Manager, dentsu Singapore