Garden first partners with Dentsu Hong Kong for its strategic rebrand with latest gaming-inspired Cream Bun campaign
Published on:
Garden, as Hong Kong's traditional household bakery name, officially partners with Dentsu Hong Kong for the first time to strategically target the younger market. The partnership is an integrated, creative plus media solution offered by the agency group that begins by launching a new Cream Bun flavour, and from there to refresh the traditional image of the bakery line and shift its media presence to digital to boost relevancy with modern consumers.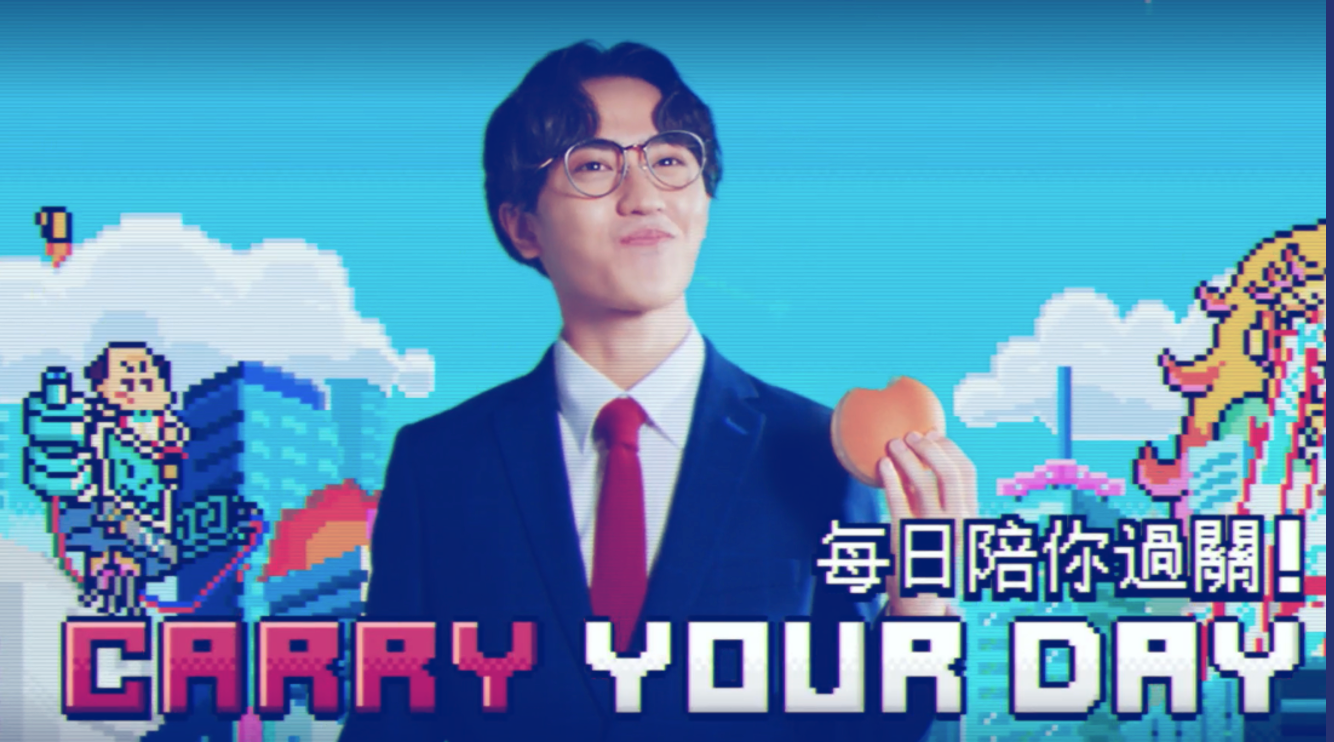 For over 30 years, Garden's Cream Bun collection has pleased all ages by being a constant and subtle support of their daily hustles. The campaign message needs to re-emphasise the notion of being Hong Kong's people steady support and bond with the younger generation. Hence creatively, it adopts a fun gaming storyline to depict how consumers overcome hurdles every day and gamer catchphrases like "carry", and for the first time with Dentsu Hong Kong, Garden heavily invested on spreading the digital content across YouTube, social media, and programmatic ad placements beyond traditional TVCs & OOH.

"Through this campaign, we hope to turn a new page for our long-established bakery line as well as our brand." Said Wallace Chow, General Manager of Marketing, The Garden Company Limited. "The Garden Company Limited has always been here to support everyone's thick and thin. Over time, our product messaging needs to be repackaged to sustain our brand momentum and stay connected with modern aesthetics. We are excited for new heights to come."
"We are proud to have Garden as our new client." Said Diana Tam, Business Director, Dentsu Creative Hong Kong. "This campaign demonstrated Dentsu Hong Kong's unique capability as an integrated agency network to offer a simplified, modern creative proposition that addresses our clients' needs. We are looking forward to the more ventures ahead."
Youtube Link: https://www.youtube.com/watch?v=F-KDWYQepLY
Credits:  
The Garden Company Limited
Director of Corporate Marketing: Laura Cheng
General Manager of Marketing: Wallace Chow
Senior Product Manager: Ivy Chui
Product Manager: Steven Cho
Dentsu Hong Kong
Creative: Chester Tang, Dennis Tang, Yannes Yim, Chuek Lun Chan
Strategy: Jude Leung
Account Management: Diana Tam, Bethany Yiu, Shirley Shum
Media: Wai Chung Au, Natalie Chan, Irene Chan
- END -
For further information, contact: 
Carol Wee | Communications Director, dentsu Singapore
Lydia Yeo | Communications Manager, dentsu Singapore