To navigate a storm, you need a compass.
That's why we develop clear, actionable thought leadership that helps brands embrace the potential of disruption in the digital economy.
Discover some of the best thinking from across our network.
GenZ - Z generation plays for real!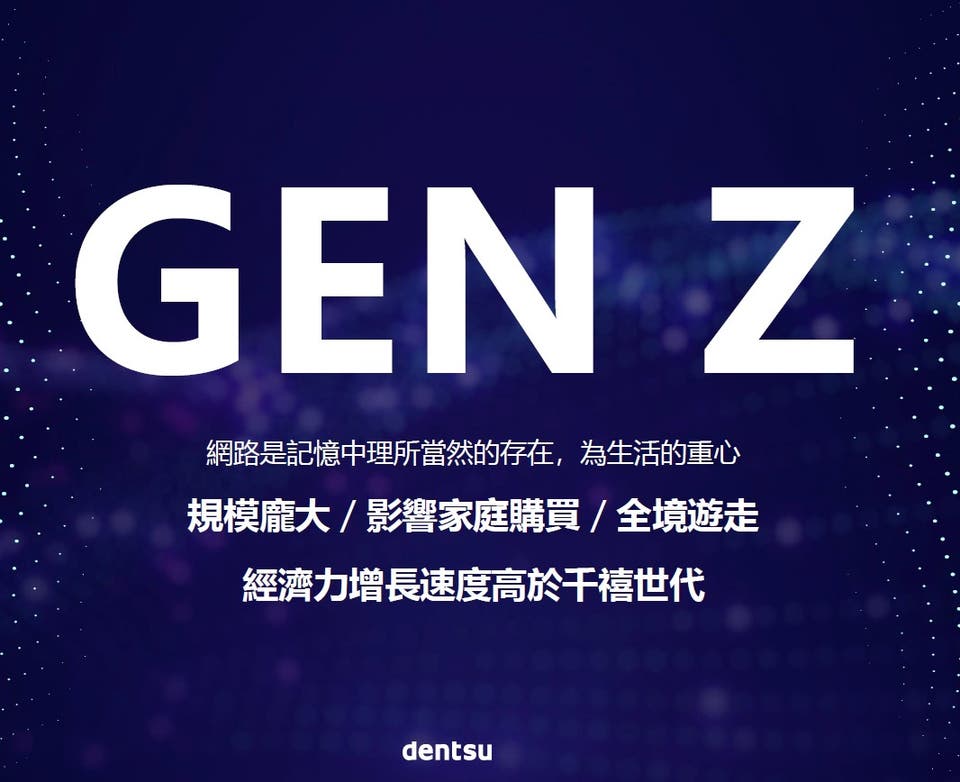 Published on:
Sorting out the changes in the overall environment in Taiwan in the past 60 years, taking people as the core, incorporating the influence of family, education, and external factors on the shaping of values, to have a clear context for thinking about Z generation. Playing for real is the outlook on life of Z generation, and it is more reflected in every consumption decision. Brands must respond to play with them, play for real: to achieve transparency, sincerity, fairness, daring to play, openness, feedback and other 6 key elements.
Read more
Sign up to the latest news and updates from dentsu
Thank you!
Your details were submitted successfully.
There was a problem!
It seems there was an error submitting your details. Please try again later.