0
lift in revenue baseline for Udemy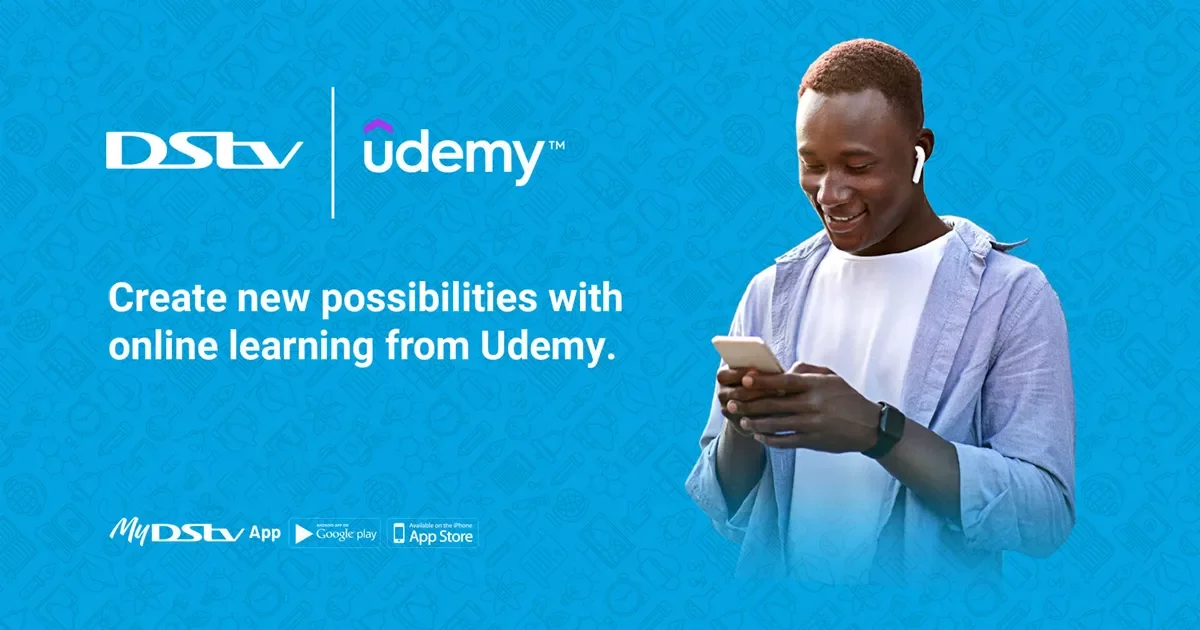 About the campaign
In a move to empower customers across the continent with impactful and functional skills, Africa's leading entertainment provider, MultiChoice, partnered with Udemy, a global leader in online learning, to provide access to thousands of high-quality courses to enable MultiChoice customers to invest in their personal and professional development.
While their respective platforms are distinct, MultiChoice and Udemy have a shared mission of providing a vast range of accessible content which enriches the lives of a broad audience with diverse interests and needs.
This fitting collaboration will serve customers with a passion for learning.
Challenge
MultiChoice teamed up with Udemy to empower customers across Africa with skills advancement and development opportunities.
This represented a new partnership opportunity whereby both DStv and Udemy would benefit from communicating their respective interest and investment towards education, while driving awareness of the association between the two brands.
We had to find a way to communicate that this fitting collaboration will serve customers with a passion for learning. We also understood that this was an exploratory exercise, where no established benchmarks existed yet.
Our challenge was threefold:
To drive an increase in DStv and GOtv Awareness
To drive website traffic
To drive Udemy course sign-ups
Solution
Considering a vast African footprint, digital proved the best medium for communication, and messaging was delivered across Search, Facebook & Instagram, YouTube and Programmatic platforms.
The campaign aimed at generating high reach while driving clicks through to the brand-owned landing page.
Messaging was simple, highlighting the mobile learning opportunities and driving excitement for the new partnership between Udemy and Multichoice. It encouraged consumers to read more about the initiative at the provided link.
Results
The campaign provided the ideal benchmarking opportunity for observing general appetite for this kind of content across the target audience.
+520M Impressions served
31% lift in revenue baseline for Udemy
+2M Website Clicks
+2.5M Unique Website Visits
1021 App Installs