0
broadcasting spots across 5 locations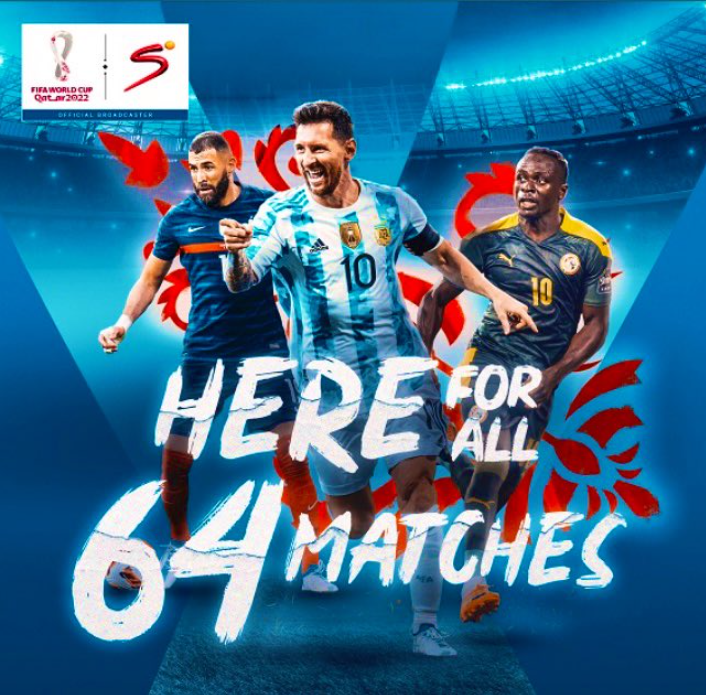 About the campaign
Our vision was to harness data & technology, creating efficiencies for Multichoice through audience-based media buying in the digital OOH space, allowing us to move from frame picking to audience picking.
Introducing Dentsu Location Services DSP, a tool created to supercharge programmatic OOH, by enabling dynamic creative optimization. Our DSP could pick data from five data points; Social Media, GPS, Video, Lamps and Traffic, to dynamically optimize the creative, and to buy spots on programmatic digital screens.
We deployed the DSP in both South Africa and Kenya during the 2022 FIFA World Cup with DSTV and GoTV. We shared instant match updates as they happened, with our digital screens monitoring real-time match proceedings.
Our audience were updated as every goal was scored, with every penalty kick converted, and ultimately what the final score was. This campaign brought the FIFA World Cup closer to our African audience - and it did so to our avid fan on the street - in real time!
Challenge
In a world where personalization, customization and algorithm-led marketing is taking over, OOH communication in The African Region has been slow off the blocks. How could we replicate the real-time, instant content sharing we are used to from digital channels in the OOH environment?
We needed to assist Multichoice in standing out when the environment was so cluttered, both from an OOH perspective as well as the brand clutter that was so evident during the FIFA World Cup – with all brands competing for share of voice.
Solution
Through the use of M1 and CCS, we understand that Football is at the heart of most Africans - men and women alike. Passion runs deep and The FIFA World Cup brings nations together. Gotv and DSTV were the only platforms airing all the FIFA World Cup matches in South Africa and Kenya.
We set out to highlight how our nations could view all 64 games, but we wanted to go deeper, and bring our consumers something more.
We understood that the key to success lay in data. Strategy was to use data and dynamic creative to divert consumers' attention from their phones to our DOOH billboards – showcasing that OOH doesn't have to be one-dimensional and offers value to consumers.
We wanted to bring the game to the people, and we did so through real-time game updates as they happened! By introducing Liveposter technology to our African audiences, we elevated the use of Programmatic OOH innovation like never before!
Results
We delivered a first in the Kenyan market and we executed a very innovative data-driven campaign to South Africans, where this type of exposure is still very new to audiences.
Across 5 locations: we delivered 23,000 broadcasting spots.
This surpassed our KPI by +60%.
We served over 2 million impressions.
We gathered key audience data in the process, and will use this information to strengthen future communications.
A truly successful campaign, leading to extremely excited and proud clients.