0
total app installs achieved
0
lower CPI than set target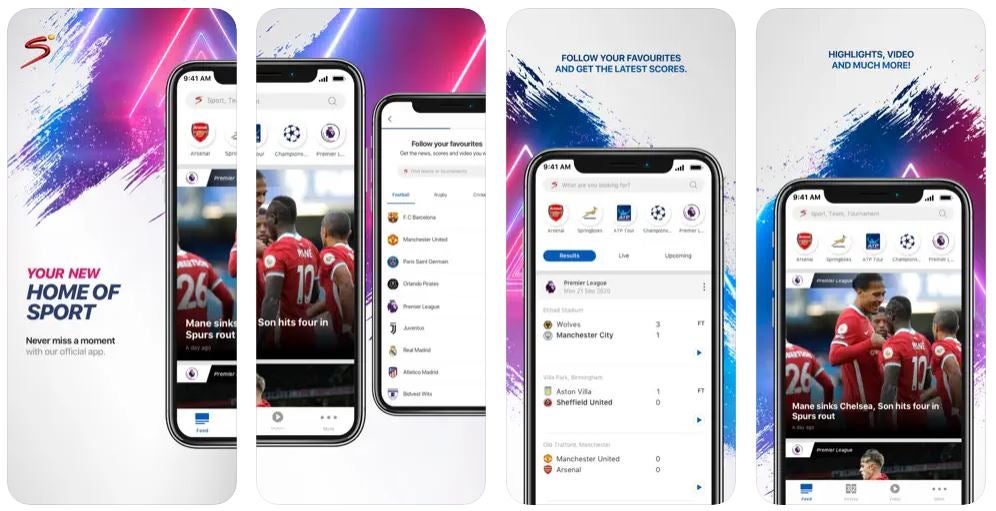 About the campaign
In October 2021, iProspect was tasked to launch the impressive SuperSport app experience to eagerly awaiting African audiences. We embarked on a launch strategy to target our key regions of South Africa, Nigeria, Kenya and Ghana, with the aim of delivering many app installs as possible across various digital platforms.
The App is your personalised sports companion. It is the perfect supplement to your World of Champions' unrivalled broadcast coverage of the best in world sport, and is designed to give you just what you want, when you want it. The app offers up-to-date news and videos, highlights, scores and stats. It also allows you to personalise your experience, tag your favourites and to filter based on needs.
The app remains in development with new and exciting features constantly being added.
Challenge
We wanted to position the impressive SuperSport App experience as the go-to second screen destination for all sport.
We had four critical audience segments to target equally, and our key objective was to deliver downloads with a market CPI < R8.
Additional concerns were to keep the App Uninstall rate below 40%, and to drive Engagement within the app.
Solution
We implemented a multiple platform digital approach including Google Search, YouTube, Social Media and Programmatic. This ran across our four key regions of South Africa, Nigeria, Kenya and Ghana. Through the inclusion of DMP audiences, and a variety of interest-based audience targeting, we were able to load creative in stages and according to different sporting codes. Optimisations across audiences and spend were implemented on a weekly basis.
Results
Across the African continent, we recorded a total of 300 544 completed installs.
R1.21 of CPI = 85% lower CPI than set target.