At dentsu, we believe our strength lies in difference. We are committed to fostering a diverse and inclusive environment for our people and working with our clients and stakeholders be a force for good in society. With such pledge, dentsu Italy celebrated the annual Pride Month with a media campaign in collaboration with 10 of our clients.
Penned under dentsu & FRIENDS. Proud Pride Supporters, our team rallied Sky, Nestlé, Very Mobile, Fastweb, Plasmon, KFC, ENGIE, Pringles, WindTre, HEINZ to participate in a two-week campaign to support the LGBTQ+ communities in Italy.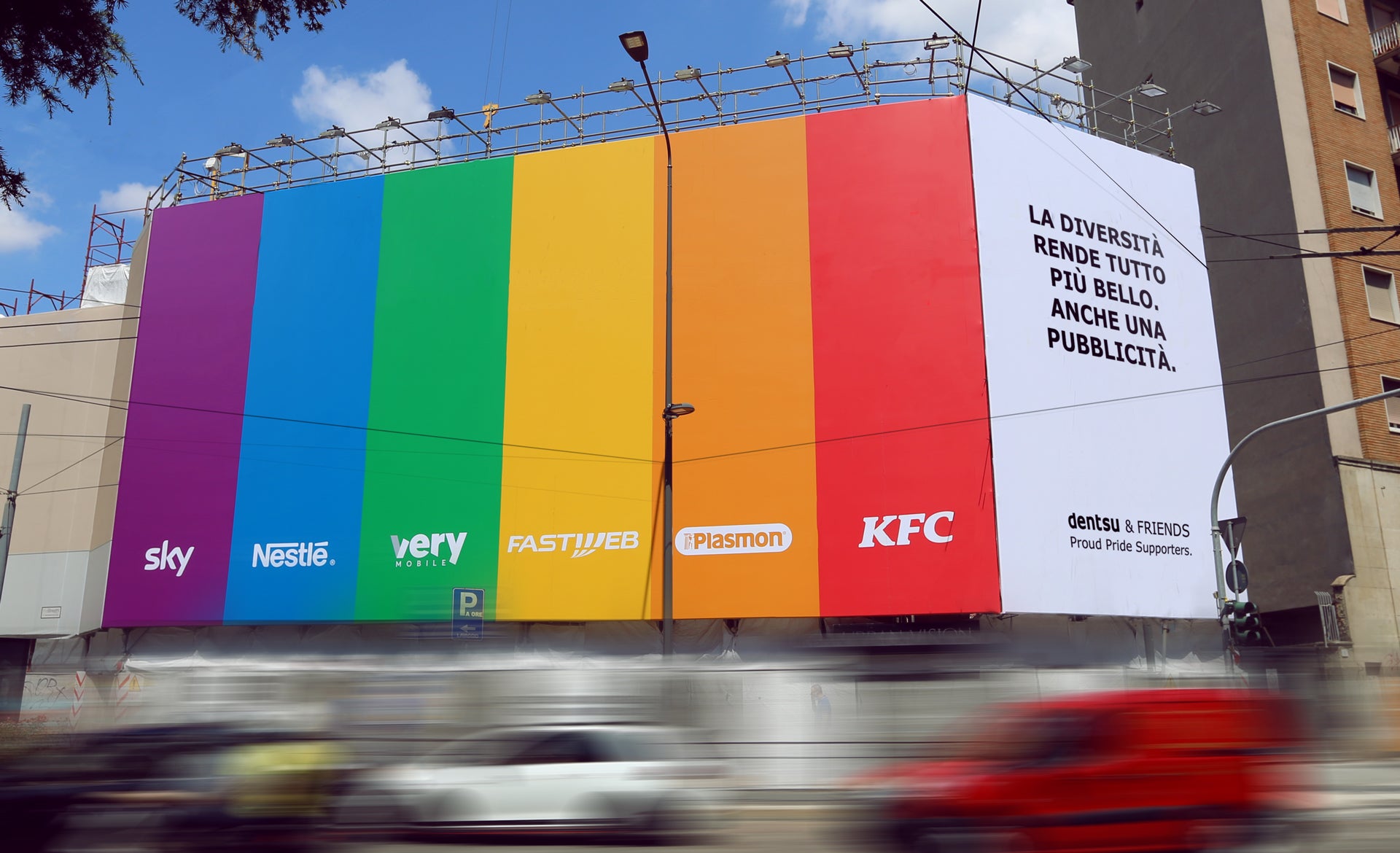 The concept of the campaign, a multi-brand rainbow, was derived from the symbolic meaning of the rainbow flag. Each brand is heroed with one of the colors of the flag and unified under one single message: diversity makes everything more beautiful, even in an ad.
"We are really proud of this campaign because it represents the deeper and more authentic meaning that Pride intends to teach us: the importance of praising and therefore wholly accepting diversity. The fact that large companies which usually battle each other daily to gain market's attention, here are sharing the same space sends a strong signal. When individualisms are put aside and small differences are annulled, unthinkable goals can really be achieved," said Stefano Morelli, Chief Creative Officer, dentsu Italy.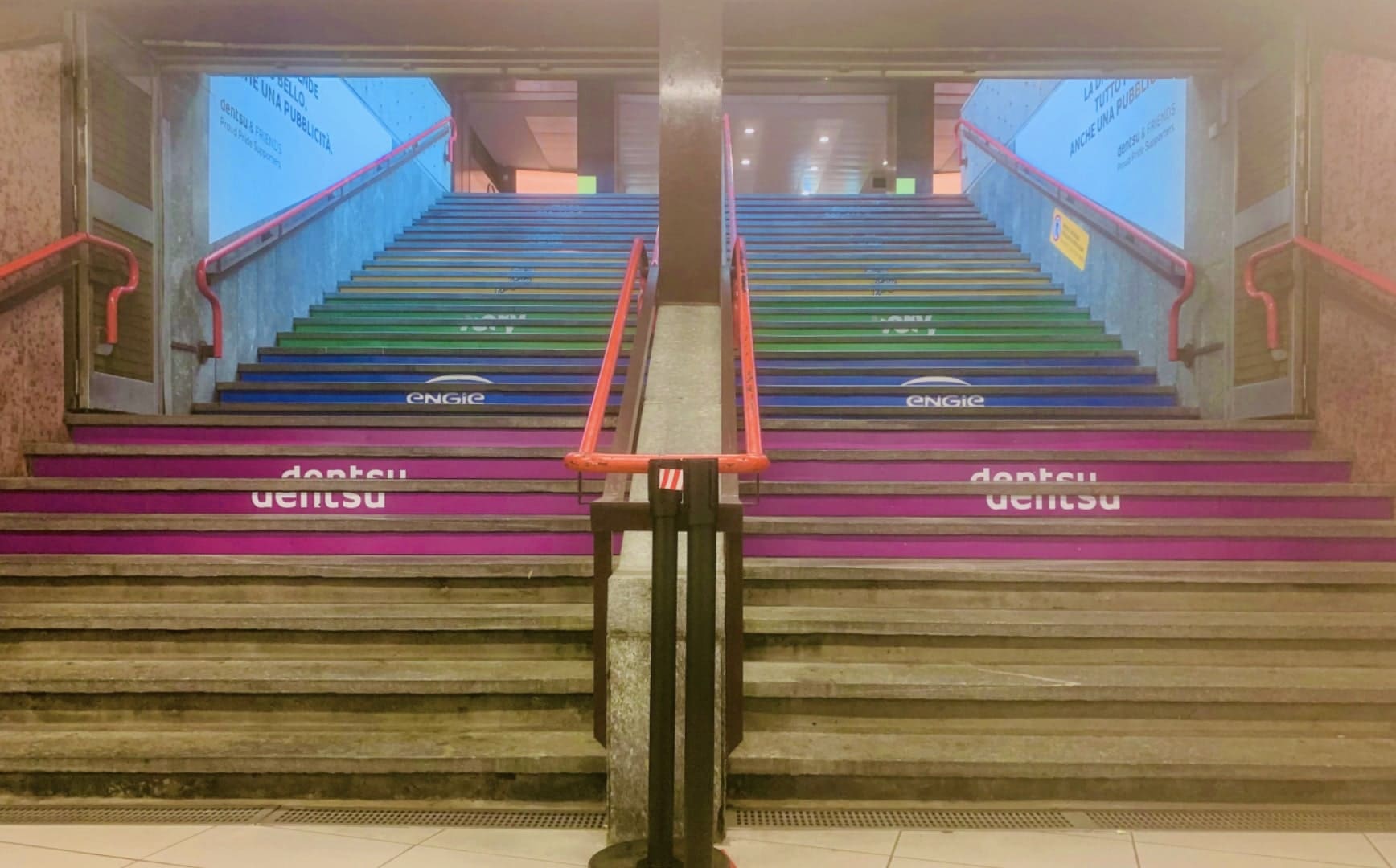 The campaign ran in national print with OOH media placements in Milan's Piazzale Lodi and inside the Cadorna metro stop.
In addition, our team in Italy made a bold move with support from CairoRcs publishing groups and the Piemme Group of Caltagirone and placed the campaign beneath a story in Corriere della Sera debating the Italian anti-homophobic law maker and the Vatican in support of the LGBTQ+ communities. Our commitment didn't stop there. Dentsu Italy and the 10 brands involved donated all production costs involved in the campaign to Famiglie Arcobaleno (Rainbow Families) Association.