To navigate a storm, you need a compass.
That's why we develop clear, actionable thought leadership that helps brands embrace the potential of disruption in the digital economy.
Discover some of the best thinking from across our network.
Global Ad Spend Forecasts May 2023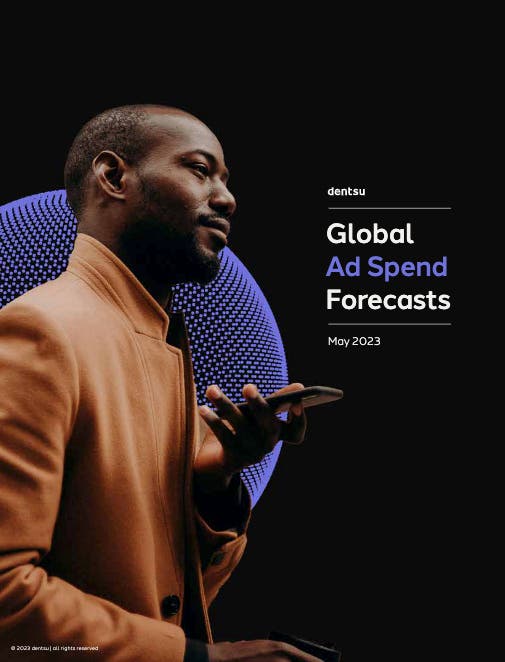 Published on:
Despite today's economic uncertainty, we forecast global advertising investment will grow this year but only by 3.3% to reach $727.9 billion. This modest growth is the result of media price inflation and the more lackluster reality is this: 2023 will be a flat year for ad spend. And for the first time in 20 years, we expect growth rates to stay in the single digits for the next three years.
In this new report, we discuss market and sector-specific data and the societal, cultural and technological pressures at play. Then we cover the five key spaces you should watch to stay ahead of the curve as you reflect upon your media investment strategy.
Read more
Sign up to the latest news and updates from dentsu.
Thank you!
Your details were submitted successfully.
There was a problem!
It seems there was an error submitting your details. Please try again later.