Mental Health in an Unequal World
This year's theme set by the World Federation for Mental Health is 'Mental Health in an Unequal World'.
Did you know
75% to 95% of people with mental disorders in low and middle-income countries are unable to access mental health services, and access in high income countries is not much better.
Lack of investment in mental health disproportionate to the overall health budget contributes to the mental health treatment gap.
2020 highlighted inequalities due to race and ethnicity, sexual orientation and gender identity and the lack of respect for human rights in many countries, including for people living with mental health conditions.
Inequality causes poor mental health, which in turn can often perpetuate poor mental health.
We want to be part of the change by making mental health a priority and addressing mental health in an unequal world.
October Webinars
We're excited to be teaming up with Microsoft and other partners to bring you a series of free webinars addressing the challenges and opportunities in this years world mental health day theme.
Join us on both days and be part of the conversation
A world of two halves – addressing mental health in an unequal world
Monday 18 October BST 4-5 PM / Singapore 11-12 PM / New York 11-12 Noon (Recorded)
Join dentsu in partnership with Microsoft as we talk mental health in an unequal world. We'll explore the challenges faced and the solutions available to drive change and enable good mental health for everyone.
Moderated by: Pauline Miller, EMEA Chief Equity Officer, dentsu
Speaker line up:
Jenny Lay-Flurrie – Chief Accessibility Officer, Microsoft
Anna Lungley – Chief Sustainability Officer, dentsu
Dr Serra Pitts, Clinical Director, 87% Limited
Titus Upputuru, National Creative Director, dentsu
Watch this webinar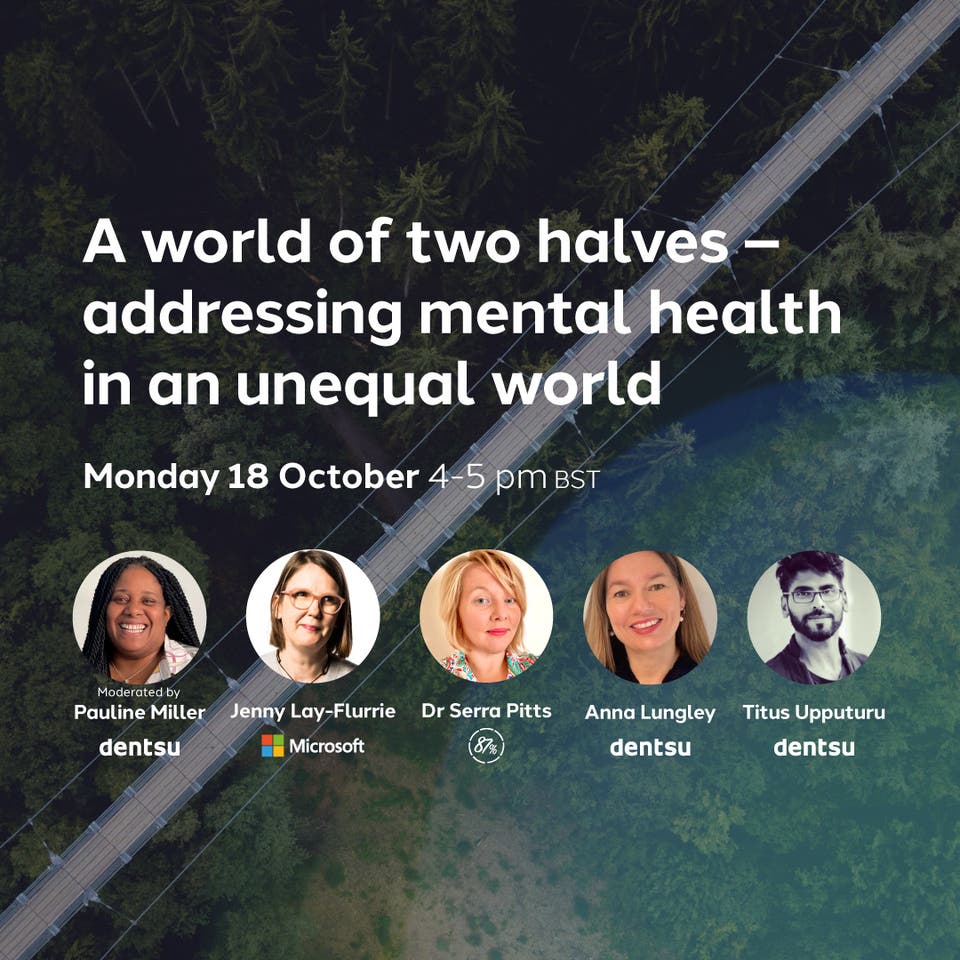 Prioritising our mental health – enabled through technology & tools
Wednesday 20 October BST 9-10AM / Singapore 4-5PM / New York 4-5AM (Recorded)
Join dentsu in partnership with Microsoft as we dive deeper into prioritising our mental health and how we leverage the technology and tools available to us to enable good mental health for everyone.
Speaker line up
Scott Adams, Product Specialist, Microsoft
Julie Duvillier, Head of EUC Unified Communications Platforms, Global Technology, dentsu
Kian Bakhtiari, Founder, The People
Watch this webinar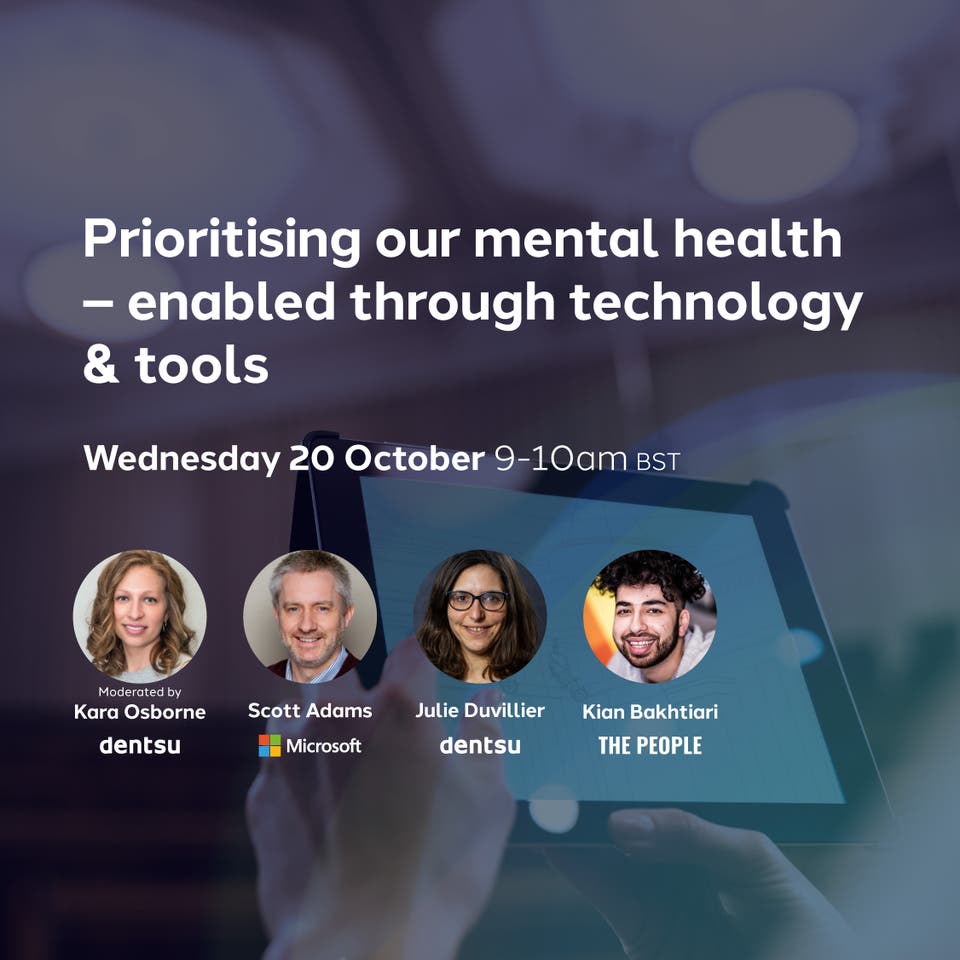 Our commitment to mental health
The issue of mental health is more important in our society than ever before.
At dentsu we have a duty of care to our people to make their health, safety and wellbeing our highest priority.
We want to speak out against the stigma around mental health, encourage conversation and talk about the help available for those who need it.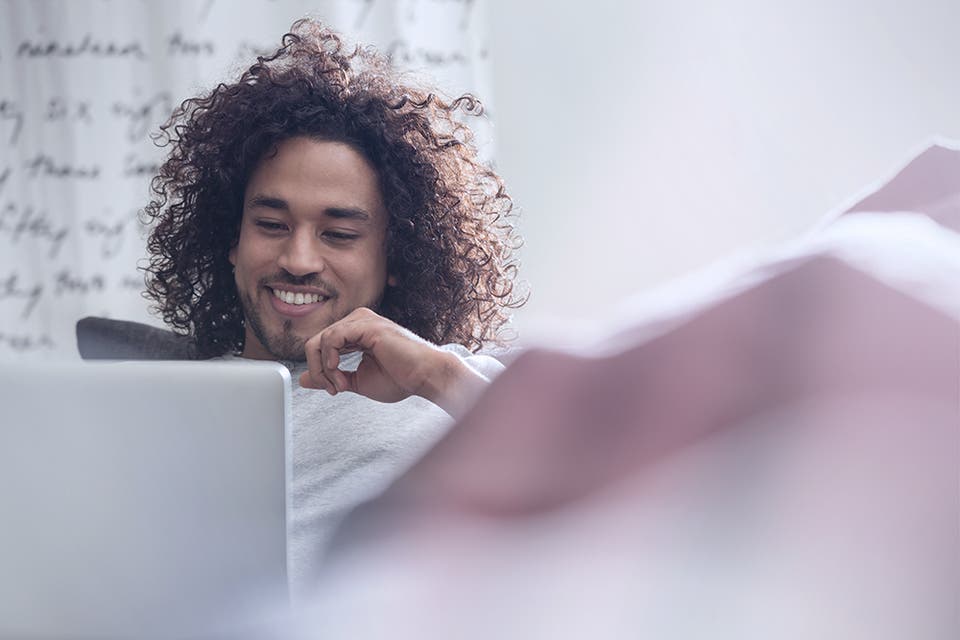 Wellness Days
Part of our wellbeing commitments is the introduction of Wellness Days. These are additional days off work for our people to focus on themselves. Employees will be taking their day their way to switch off and properly disconnect.
Our first Wellness Day takes place in October this year to mark World Mental Health Day. Employees can take either Friday 8th or Monday 11th October as a dentsu international Wellness Day. This is just one of our commitments to support employee wellbeing and normalise mental health in the workplace.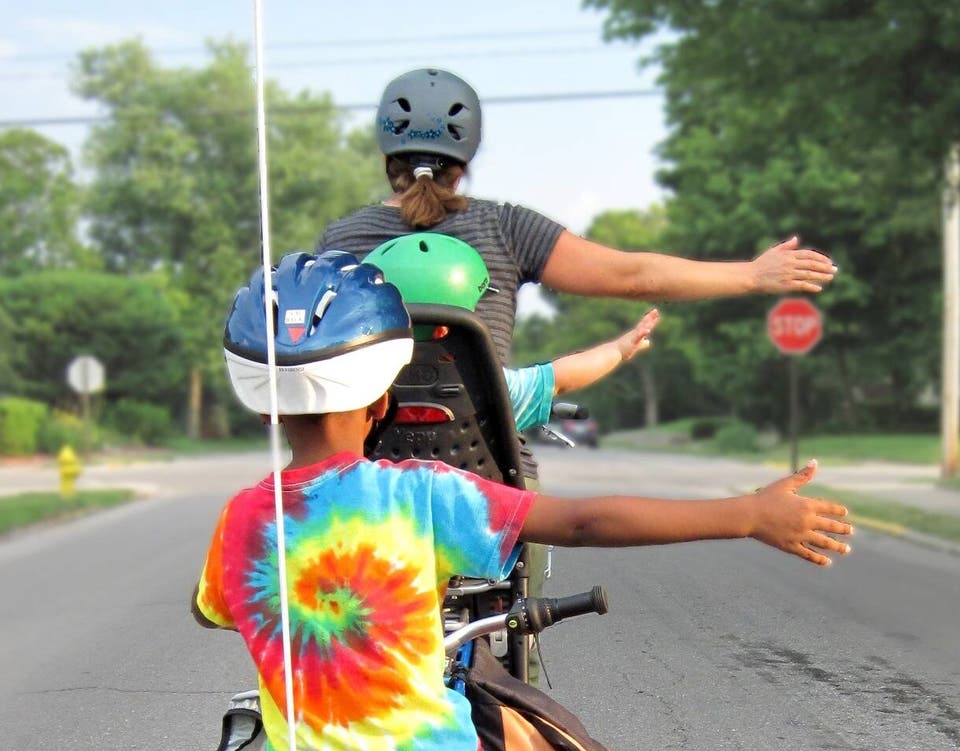 Resources to support you
Times have changed for the better, more people are speaking about their mental health, sharing their own experiences and encouraging others to do the same. If you know of anyone struggling with mental health issues or if you need help yourself, there are many services available, here are a few below.
please note dentsu international is not affiliated with these services