We believe in the brilliance that our agencies can deliver to our clients
As specialist leaders in their field, our agencies also deliver as part of a network designed around your customers, providing truly integrated solutions

Carat was founded in 1968 as the world's first media agency and is one of the world's leading media agencies. With its 14-strong team, Carat stands for integrated media management in Switzerland. The agency's services include strategy consulting, media planning, marketing services, content offerings and data products. Carat's clients in Switzerland include adidas, Red Bull, IKEA and LVMH.
Find out more

Amplifi is the media investment and innovation arm of Dentsu Aegis Network
We are 6 Teams: 3 Planning & Implementation Teams (TV/Digital, OOH/Radio, Print), 1 Programmatic Team (Amnet), 1 Investment Team and 1 The StoryLAB Team
The Planning & Implementation teams plan and purchase Media Space from our media partners - based on the briefing of the brands Carat/Vizeum/DAN/ dentsuX and negotiate customer-specific deals as well as audits & productivity.
The Amnet team takes care of all programmatic campaigns. Further tasks include product development and tracking of Global Media Partnerships.
The StoryLAB (TSL) develops and implements individual content and creative content ideas. Another branch is the distribution of premium entertainment content.
The investment team tracks the entire agency volume, negotiates agency contracts with media partners and manages our media-related income. Part of the investment team is also responsible for managing the "danube/KPI-Planning" project.
Find out more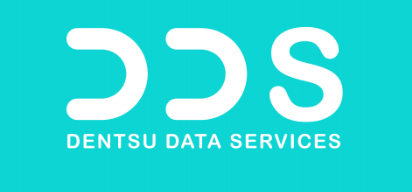 DDS gather know-how based on data topics and transport it to customer and all DAN members. They evaluate & develop new and innovative tools to support members in their very specific mission. Furthermore DDS create standalone solutions for our customers and become a valuable technical consultant.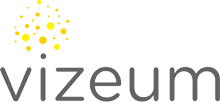 "We orchestrate data, media and technology equally within the value chain of our customers and offer the best combination of local specialists with many years of experience, nationwide locations with the largest range of services in Switzerland and all the advantages of a global communications network. Vice President empowered by Dentsu Aegis Network"
Find out more

A global award-winning digital performance marketing agency, iProspect draws upon an in-depth understanding of consumer behavior to help clients meet the fast-paced demands of the convergent world. In 2017, iProspect won over 200 awards, and was named a Leader in The Forrester Wave ™: Search Marketing Agencies, Q4 2017. Top clients include Diageo, GM, Mondelēz, Microsoft, Estée Lauder, P&G and Gucci.
Find out more
Supply Chain Efficiency & Integrity
Dentsu Tracking is a world-class expert in traceability solutions. We innovate the way technology transforms the supply chain.
We are the only expert providing full 360 visibility across the supply chain, from factory through to distributor and logistic providers, down to retail outlets. Our products & solutions integrate within a network of smart strategic partners to deliver end-to-end systems as a one-stop provider.
Dentsu Tracking has been appointed by the European Commission as the sole provider to operate the central platform of the EU-wide tobacco traceability system. Learn more
Find out more

With more than 600 multidisciplinary experts, Isobar Switzerland has the creative and technical expertise necessary to design, implement and operate innovative and efficient multichannel projects. Isobar Switzerland prides itself on serving its renowned clients worldwide and in a wide range of sectors, including consumer goods and retail, banking and finance, public sector and NGOs, pharmaceuticals and luxury goods.
Find out more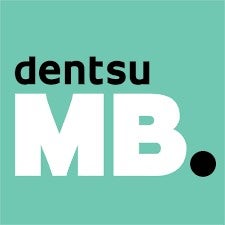 mcgarrybowen, founded in 2002, has grown to become one of the most successful agency start-ups ever. The agency is now a global, full-service, integrated marketing communications agency network with 12 offices around the globe. It has won many awards including "Agency of the Year" honors three times with Ad Age, was Ad Age's "2017 Comeback Agency of the Year," and an "2018 Agency to Watch." The Ad Federation named mcgarrybowen its 2018 Agency of the Year." Famous for Big Organizing Ideas and results-driven creative campaigns, mcgarrybowen counts some of the world's most iconic companies as its clients, including American Express, Intel, Disney, United Airlines, Subway, The Clorox Company, The Kraft Heinz Company, Mondelēz International, Marriott, Chevron, Northrop Grumman, Hallmark, and Crayola.
Find out more
Merkle is a global data-driven performance marketing agency that specializes in the delivery of unique, personalized digital customer experiences. Its strengths in performance media, customer experience, customer relationship management, loyalty and enterprise marketing technology drive improved people-based marketing results and competitive advantage. Top clients include Dell, Target, Visa, Sanofi, AT&T, Warner Bros., HBO and GEICO.
Find out more

MKTG is a global lifestyle marketing agency that humanizes brands and connects them to people through their shared passions and lifestyles via sport and entertainment marketing, live experiences, digital and social media, retail marketing, enterprise/b2b engagement and sponsorship marketing. MKTG's mission is to engineer value by creating deeper human connections, and top clients include IBM, Diageo, Nike, FedEx, P&G and Coca-Cola.
Find out more

dentsu X is an integrated agency network combining best-in-class communication and media planning services, content creation, technology, data and behavioural insights. dentsu X helps brands create integrated and personalised marketing solutions to cut through the noise of a saturated media market and meet rapidly changing consumer demands.
Accolade
Gold, Media Lotus: Best use of Digital (AdFest 2018 Awards)
Find out more

Posterscope is the world's leading Out-of-Home communications agency and location expert. It knows more about what people think, feel and do out of home. Posterscope translates this understanding into compelling, creative and quantifiable Out-of-Home solutions through its investment in data, technology and people, which make a meaningful difference to clients' businesses. Top clients include BT, Mondelēz, Diageo, Camelot and AB InBev.
Find out more

Dentsu provides clients worldwide with customised one-stop solutions powered by the Dentsu Way of doing business across global markets and an holistic Integrated Communication Design approach. Headquartered in Tokyo, Dentsu Inc. employes 4,000+ people across 20 countries.
Find out more

Dynamo has been fully on board at Dentsu Aegis Network Switzerland AG since 1st January 2018. The Dynamo team exclusively serves the Migros cooperative association as a customer with a team of 18 employees.
We power our elite network of agencies with world-class shared services
Delivering exceptional solutions at the most competitive price depends on outstanding shared services.
From enabling consistent execution globally to driving our obsession with finding new and better ways of doing things, our market-leading shared services power our business with world-class data and consumer insight.
Our global shared services includes media trading through Amplifi and audience planning through M1.

Amplifi
Our media innovation & investment arm
Amplifi drives exceptional media value for our clients through a powerful combination of investment and media strategies.
Find out more

M1
Our people-based identity and data platform
M1 leverages the most accurate, connected individual, device, and panel data across markets worldwide.