Nous croyons à l'ingéniosité de nos agences dans l'apport des solutions à nos clients
En tant que leaders spécialisés dans leurs domaines d'expertise, nos agences proposent également des solutions intégrées au sein d'un réseau conçu autour de vos clients.

CARAT a pour objectif de Redéfinir la valeur du Media dans une économie profondément transformée par le digital et la convergence. Une convergence qui place les audiences au cœur du business des marques. Agence Média précurseur et inventeur du métier, CARAT figure au premier rang de l'évaluation qualitative RECMA pour la dixième année consécutive. CARAT dispose en outre du réseau international le plus large au monde avec 157 bureaux dans 140 pays.
Find out more

Amplifi is the media investment and innovation arm of Dentsu Aegis Network
We are 6 Teams: 3 Planning & Implementation Teams (TV/Digital, OOH/Radio, Print), 1 Programmatic Team (Amnet), 1 Investment Team and 1 The StoryLAB Team
The Planning & Implementation teams plan and purchase Media Space from our media partners - based on the briefing of the brands Carat/Vizeum/DAN/ dentsuX and negotiate customer-specific deals as well as audits & productivity.
The Amnet team takes care of all programmatic campaigns. Further tasks include product development and tracking of Global Media Partnerships.
The StoryLAB (TSL) develops and implements individual content and creative content ideas. Another branch is the distribution of premium entertainment content.
The investment team tracks the entire agency volume, negotiates agency contracts with media partners and manages our media-related income. Part of the investment team is also responsible for managing the "danube/KPI-Planning" project.
Find out more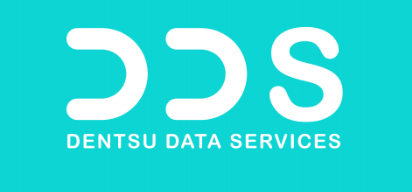 DDS gather know-how based on data topics and transport it to customer and all DAN members. They evaluate & develop new and innovative tools to support members in their very specific mission. Furthermore DDS create standalone solutions for our customers and become a valuable technical consultant.

Fondé en 1996, iProspect est un des leaders mondiaux du marketing digital. En France, 240 consultants présents à Paris, Marseille, Lyon, Lille, Nantes et Toulouse accompagnent les marques régionales, nationales et internationales dans la définition de leur stratégie digitale et le pilotage de l'ensemble des leviers, en B2C et B2B.
Find out more
Supply Chain Efficiency & Integrity
Dentsu Tracking is a leading business unit based in Switzerland delivering Track and Trace solutions as well as Supply Chain Digital Transformation for clients or governments.
Our solution ensures products are authenticated and tracked along the entire supply chain, in order to:
• Enable the digital transformation of the entire supply chain
• Ensure the integrity and security of the supply chain
• Combat illicit trade
• Increase the operational efficiency of the supply chain
• Generate new revenue streams, and value
• Create new touch points and strengthen engagement with consumers
In 2018, Dentsu Tracking was awarded by the EU Commission a 5-year Concession Agreement to deliver and operate the EU Secondary Repository and Router, one of the key components of the EU Tobacco Traceability System, to reduce the circulation of non-compliant Tobacco products, reduce illicit and counterfeit trade and protect public health.
Find out more

Isobar est une agence de communication intégrée née du digital, combinant l'ensemble des expertises permettant d'accompagner ses clients dans leurs enjeux de communication, de transformation et de business dans un monde connecté. Plaçant la connaissance client au cœur de la démarche, Isobar accompagne les marques dans la redéfinition de leur positionnement, de leur territoire de communication, et dans le design d'une expérience client forte, cohérente et génératrice de valeur. Nos domaines d'expertise : création digitale,
stratégie relationnelle, data, social, mobile, commerce.
Find out more

mcgarrybowen est une agence digitale de stratégie et de création au service des maisons de luxe et des marques premium. mcgarrybowen s'appuie sur le réseau international du groupe Dentsu Aegis Network. mcgarrybowen explore les paysages à fort potentiel, notamment le marché du luxe chinois et accompagne les marques face aux nouveaux défis qu'ils représentent. mcgarrybowen propose des expertises spécifiques : branding, campagne intégrée, e-commerce, social media et influence.
Find out more
Merkle is a global data-driven performance marketing agency that specializes in the delivery of unique, personalized digital customer experiences. Its strengths in performance media, customer experience, customer relationship management, loyalty and enterprise marketing technology drive improved people-based marketing results and competitive advantage. Top clients include Dell, Target, Visa, Sanofi, AT&T, Warner Bros., HBO and GEICO.
Find out more

Agence conseil en activation et brand expérience, MKTG redéfinit la façon dont les marques existent auprès de leurs communautés internes et externes, sur la totalité du parcours client physique et digital.
MKTG s'appuie sur un réseau national et international de 26 agences présentes dans 19 pays
Find out more

Dentsu X a été lancé en France en 2017. L'agence a pour but d'aider les marques à créer des solutions marketing intégrées et personnalisées afin de répondre aux demandes changeantes des consommateurs. En matérialisant son slogan « Experience Beyond Exposure », elle se positionne comme une agence qui place la
connaissance du client et l'expérience du consommateur au cœur de sa réflexion pour créer des stratégies de communication intégrées et sur-mesure.
Le siège social de dentsu X est situé à Tokyo et compte 29 bureaux répartis sur 17 marchés dans le monde avec plus de 1 500 spécialistes de la communication.
Récompense
Gold, Media Lotus: Best use of Digital (AdFest 2018 Awards)
Find out more

Posterscope is the world's leading Out-of-Home communications agency and location expert. It knows more about what people think, feel and do out of home. Posterscope translates this understanding into compelling, creative and quantifiable Out-of-Home solutions through its investment in data, technology and people, which make a meaningful difference to clients' businesses. Top clients include BT, Mondelēz, Diageo, Camelot and AB InBev.
Find out more

Dentsu provides clients worldwide with customised one-stop solutions powered by the Dentsu Way of doing business across global markets and an holistic Integrated Communication Design approach. Headquartered in Tokyo, Dentsu Inc. employes 4,000+ people across 20 countries.
Find out more

Dynamo has been fully on board at Dentsu Aegis Network Switzerland AG since 1st January 2018. The Dynamo team exclusively serves the Migros cooperative association as a customer with a team of 18 employees.
Nous pourvons notre réseau d'agences avec des services partagés de renommée mondiale.
Offrir de solutions pertinentes à des prix compétitifs provenant de nos services partagés.
Pour permettre une exécution durable à l'échelle mondiale dans la recherche de solutions de nouvelles et meilleures méthodologies, nos services partagés issus des leaders sur le marché, dynamisent notre secteur avec des données qualitatives et une connaissance fine des consommateurs.
Nos services partagés mondiaux incluent le commerce des médias via Amplifi et la planification des audiences via M1.

Amplifi
Amplifi est l'entité de trading en mode open innovation du groupe Dentsu Aegis Network. Amplifi réinvente les métiers du trading en construisant, négociant et monitorant des écosystèmes pluri-disciplinaires.
Amplifi est structuré autour de quatre pôles complémentaires : Multiscreen, Display & Publishing, Proximity et The Story Lab pour les opérations spéciales
Find out more

M1
Our people-based identity and data platform
M1 leverages the most accurate, connected individual, device, and panel data across markets worldwide.