Female Foundry is our flagship global development and mentorship programme for female founded start-ups. During unprecedented times such as these, it's more important than ever to amplify the voices of our Female Foundry entrepreneurs and use their experiences to help others.
Vivian Tothill, CMO & Co-Founder, Yumi and Jill Tang, Co-Founder, Ladies Who Tech, tell us about navigating the challenges of COVID-19, as well as how they've helped others during this time of crisis.
How did you become a founder? What inspired you to set up your own business?
VT: I've had a varied path before we founded Yumi, I started as an environmental engineer then moved into fashion working as a buyer, in creative and then digital so a real breadth of experience. We started Yumi because we saw a gap in social commerce where global brands were looking for support to understand how to sell to millennials and engage with China's Gen Z on WeChat. Yumi is a plug & play social commerce platform that lets brands anywhere in the world easily sync their existing stores to a WeChat cross-border marketplace where Chinese millennials dropship products through personal profiles. Users can pin products they like, discover products through their friends, and earn commissions when they help brands sell.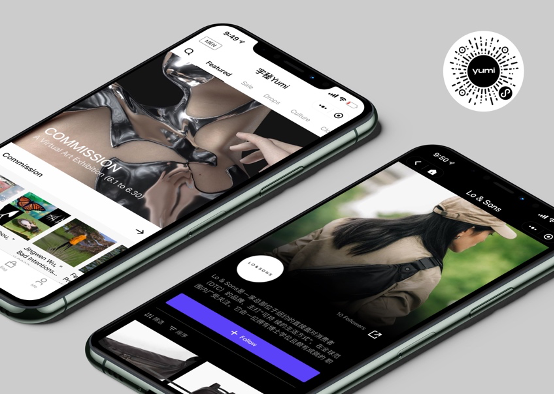 JT: To be a startup founder, either it is by chance or by choice. For my case, it was by chance. I was having a reverse cultural shock as an overseas returnees when I first moved back to Shanghai. Therefore, I wanted to help Chinese returnees like myself to get a job in China after they finish their international studies. It didn't go well and then I started second startup and now on to my third one, Ladies Who Tech. Combining my previous startup experience with the resources of the big corporates we partner with gave us an advantage and we were able to grow the platform very quickly. The timing definitely helps because the whole world is currently advocating for technology and innovation. Our mission is to challenge the status quo by encouraging more women to discover their potential in STEM. We aim to raise awareness of the lack of women in the STEM industries and help companies have more diversity.
What has been a highlight of your journey setting up a business?
VT: Moving from fashion and stepping into the tech world, I'm the only female on our five person team. Last year we were part of the China Accelerator start up program and that really helped me to focus on the business model and how we would deliver our vision.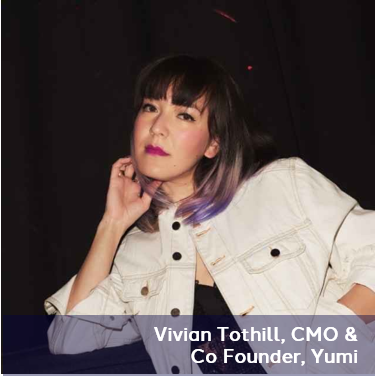 JT: For me the highlight has been our positive impact we are making to change people's life. We have inspired young girls to choose data science major even though her mother was discouraging her and a marketing major professional to move in to big data space and become an entrepreneur.
What has been the biggest challenge you have encountered in setting up your business?
VT: As well as staying true to the vision of helping global brands to access China, we've had to be really ruthless and ensure we're staying focused. Part of the journey has been getting under the skin of what drives both B2B and B2B2C sales. As first time founders we've also need to learn as we go about pitching to investors and having a very clear focus and pursuit plan for what's going to drive revenue for our business.
JT: We have to be very direct with the companies we're working with. Everyone in China is looking to engage and talk to Gen_Z consumers but this audience want to be talked to at their own level. Brands have to be authentic in how they approach this. Another key driver for us as a business is measurability. We're focused on the importance of measurable success – we don't just want to host a forum whenever we have a good speaker. It's very important to have momentum and to make sure we are able to quantify our impact with statistics.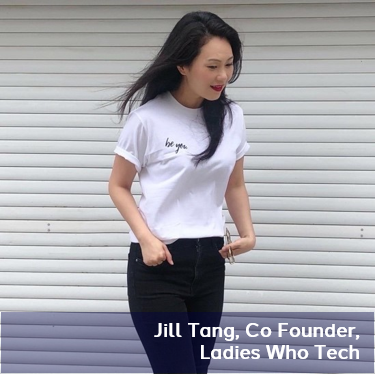 How has your business been impacted by COVID-19?
JT: I think in some respects it's too early to tell yet. Although we're seeing a recovery, it's not 100% and there's a trauma that we can't fully appreciate yet, especially while COVID-19 is impacting the rest of the world, then China won't fully recover either. We can work digitally but our business is a social one that's about building interactions. We've moved to live streaming but digital only events aren't the same.
VT: Our business is taking global brands and bringing them into China so in the immediate period after Chinese New Year, we've had a lot of projects postpone due to the supply chain issues whereas our China brands with domestic. In March and April in China although there's a return to normality and life has emerged from lockdown I think we're still seeing a distaste around going back to a pure business as normal mode. It feels like fast fashion especially is at an inflection point and the previous position of 'perpetual consumption' isn't resonating with consumers. They're now asking themselves what is it that I need to buy and so far we haven't seen a surge in revenge spending.
What are your biggest areas of need?
JT: We've seeing a surge now in people who are looking for online education tools, and there's been a rise in focus on building soft skills and mental health, from looking at EQ to how to deal with advertising. Our clients have been looking for more education and informative content, this month we launched a new online founders series. The first session was exploring the future of education technology where we brought together the CEO's from a range of leading Chinese and global online education platforms for a peer to peer discussion on the changes that COVID-19 is bringing to ed-tech. We have also lately received huge demand on women in STEM talents from large corporations.
What changes (e.g. strategic, operational) or innovations have you implemented in response to COVID-19?
VT: Brands here have been better prepared, for independent brands then being able to switch to social commerce has helped to offset the fall in offline footfall and because the China shutdown came at Chinese New Year which is when factories will already be closed for two weeks, we've been able to manage operations and look to planning for the medium term recovery.
JT: We've been able to move a lot of our content agenda to digital platforms, so for example last month we held a LinkedIn live session with 40 students to guide them on how to launch their career in STEM. We're also building more ways for our community and partners to engage and interact digitally.
What longer term challenges or opportunities do you anticipate for your business, as a result of COVID-19?
VT: As a business we've already been working with a lot of independent brands who have a conscious philosophy, especially those in the health and beauty space. I think over this year that's only going to be more important. Sustainability is a critical issue we're looking at. From my perspective I've looked at the current situation from the lens of 'you're either part of the problem, or part of the solution'. If you don't act to change then you're part of the problem. Chinese consumers are starting to become more aware in this area, from upcycling to talking about packaging waste. These are areas which the retail industry needs to step up and address collectively.
Who or what is inspiring you? Are you seeing other businesses respond to the crisis in clever ways?
VT: Shanghai events company, Social Supply held a month long 'Feel Good Fest' in April with a series of events for lifestyle-focused, health and wellness activities, classes and workshops. I hosted a panel that covered 'pursuing happiness in adversity' and how we each need to take responsibility to that for ourselves. Overall it's been inspiring to see China's positivity through this period and people have come together as a community.
JT: Everyone in the Ladies Who Tech community inspires me every day and they are also the reasons why keep me going.
There are lots of new technology developed to address COVID-19 or new innovative business model such as shared employee, neighbourhood e-commerce and livestreaming. What touches me is how everyone try to help each other to go through challenging time especially during the outbreak time. Technology did help during the pandemic.
For us at Ladies Who Tech, we also continue to move forward and make the changes through online activities. And one of the highlight is to host online livestreaming career webinar. If people can sell or buy consumer goods in livestreaming room, we believe corporate can 'sell jobs' in livestreaming while candidates can 'buy' jobs at new place. It went absolutely successful
Everyone wants to be famous for 15 minutes and we can all become creators using the range of social platforms but content in China is still lagging behind. There's an opportunity to inspire by thinking about what you can offer based on what you know. Not as a wife, or daughter or girlfriend but celebrating educating women. We're talking about how we can produce content that resonates with '4.0 women', how to inspire and influence.
What advice do you have for other female entrepreneurs?
JT: Celebrate women but also consider that career choice is only part of that. For female founded brands then consider, what's your value? what do you believe? Be part of the entrepreneur lifestyle, how can you help to inspire and lift the next generation to go higher.