Are you prepared for the cookieless future?
Published on: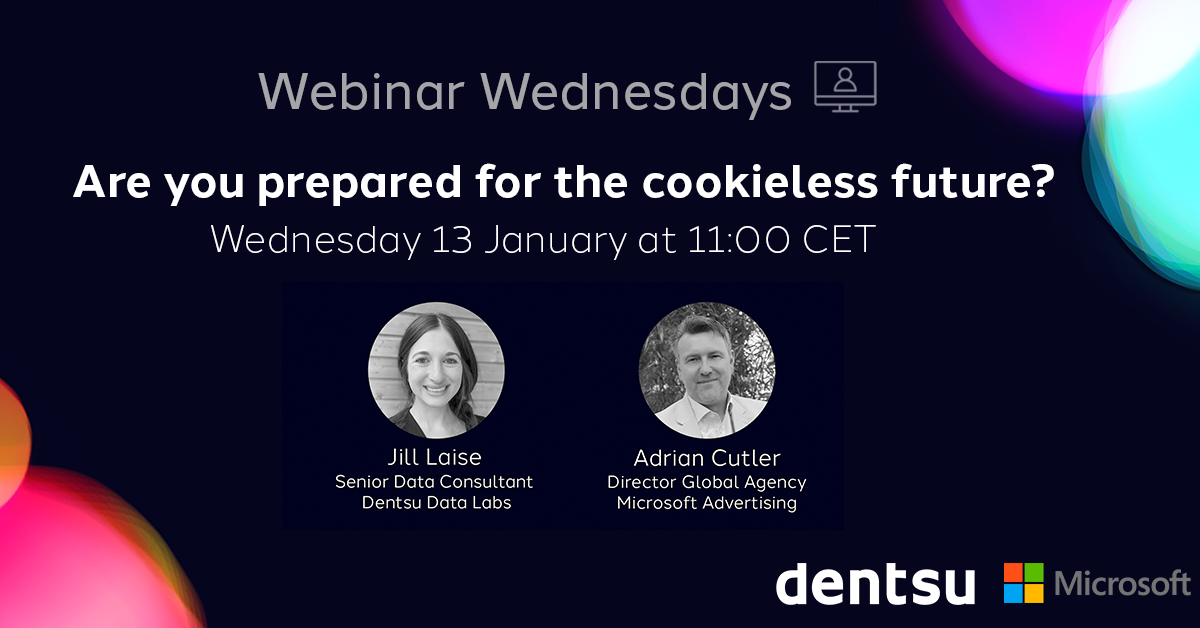 Our ability to collect and action data is THE key ingredient for data-driven marketing. But data privacy is now the center of an important global discussion: in court rooms, in documentaries, amongst technology companies, and even amongst consumers themselves. What impact will the antitrust cases in the U.S. and E.U. have on the future of walled gardens, consumer trust, and the data we can collect and use as marketers? And how can we move forward without it? Will a Customer Data Platform (CDP) be the answer? Change is coming and we must be ready for it.
Jill Laise (Dentsu Data Labs) and Adrian Cutler (Microsoft) talked about this on Wednesday 13 January. A complicated but important topic, what can brands and marketers do to prepare.
Missed it? Watch the recording here.
Read more on the subject in this joined whitepaper by Microsoft and iProspect, a dentsu company, 'In Brands we Trust'.