The Challenge
Sola, a Dutch retailer selling kitchen utensils, needed to grow its PPC (Pay-Per-Click) channel and prepare for future expansions.
Having an inventory of approx. 5.000 products and taking into account that consumers research in various ways for their products (categories, products, collections, etc.), advertising on all their products manually wasn't an option. It would take a lot of time to create the account manually, let alone to keep it up to date with their ever-changing inventory and promotions, in several markets.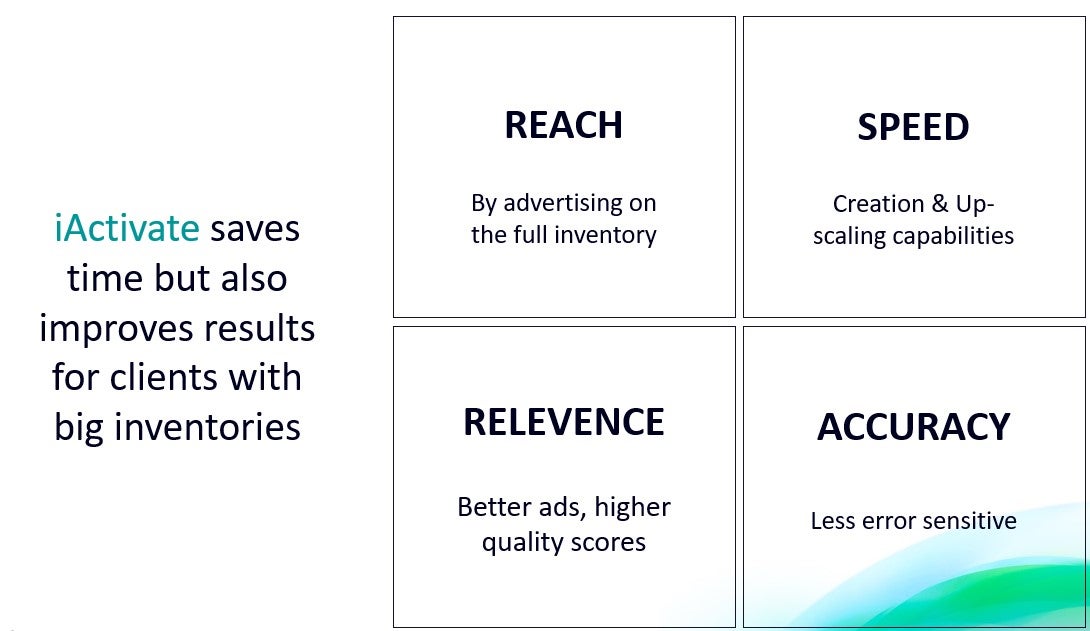 Dentsu created a tool called iActivate back in 2008, which helps clients with big inventories (+20.000) to advertise on their full product portfolio. Seeing the necessity for clients such as Sola, which have a too big inventory to advertise manually but too small to use iActivate, and the need to quicken the setup process, the team came up with a solution that would fit these small to mid-sized clients: iActivate.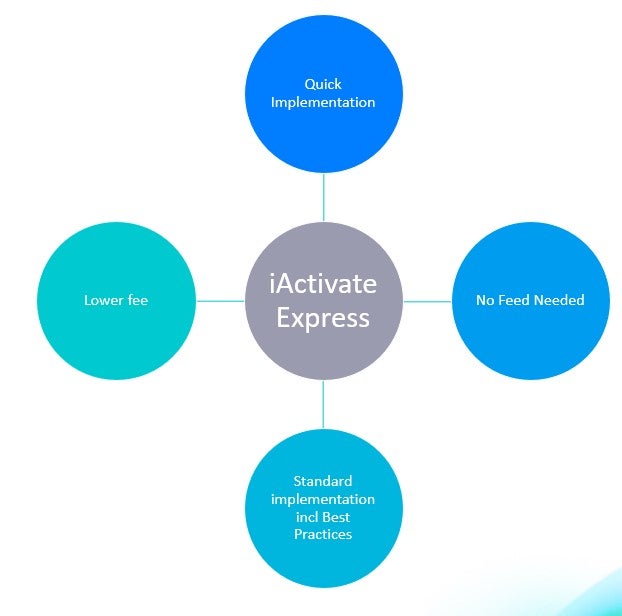 Insight and strategy
The iActivate team wanted to help more clients to advertise on their full product portfolio for clients to grow their revenue through PPC. After discussing with multiple clients and PPC consultants, the team realized that small to mid-sized clients weren't able to benefit from campaign automation for their PPC accounts due to several reasons:
- They usually didn't have a feed
- Smaller resources,
- Tools in the market didn't answer their needs.
- Setup process is too long

To answer their needs, the team created iActivate in October 2020. It directly found a client that was interested, showing the need for such a tool.
Thanks to iActivate, small to mid-sized PPC clients are able to also benefit from automation and a swift account setup:
1. It now takes the Dutch PPC team approx 1 week to setup an account (instead of 8 weeks)
2. Less time is spent on repetitive tasks (such creating or updating ads) and more time is spent on strategies and future trends, improving the client's performance.
3. Advertising quality is increased as the accounts are based on templates, reducing human errors & increasing granularity in ad groups and ads.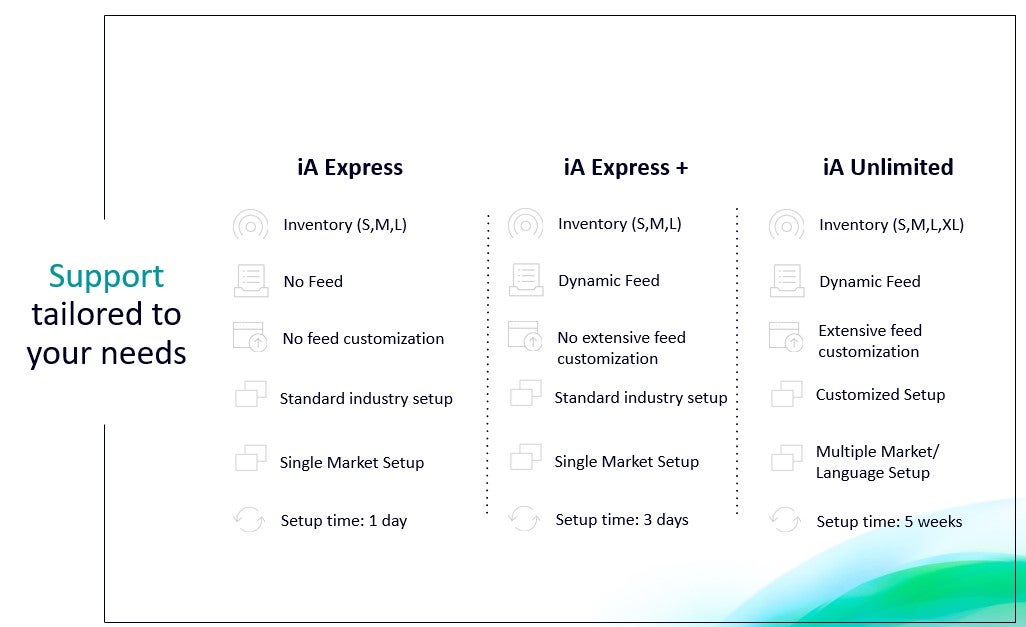 Execution / Solution / Innovation
Small to mid-sized clients are now able to benefit from campaign automation, directly within a day (if they don't have a feed) or within a week (if they do have a feed).
Thanks to a standardized setup created by the iActivate team and its development team, client teams only need to:
1. Fill-in a manual feed (if the client has no feed)
2. Optimize the feed through a transformation sheet (for clients with and without a feed)
3. Proofread or translate ad templates (which have already been created)
4. Approve the setup & go live with the campaigns.

While the whole setup is standardized (adjusted to each industry), client teams still have a lot of control on what they advertise thanks to the before mentioned transformation sheet. This means that the standard setup is still very customizable to the client's needs, enabling PPC consultants to enrich their PPC accounts, optimize their feeds (if available) and expand their reach. Thanks to this easy setup, expanding to a new market or in a different language is very easy.
Result / Business Effect
This swift account setup shows that no compromises were made on the results:
- Account setup: The accounts were created within 1 week, while it is estimated that manually it would have taken more than a month.
- Account update: Within 5 minutes the accounts are updated (updating +18.000 ads and +36.000 keywords) while it is estimated that it would take at least 2 hours a week to update the accounts manually to the latest prices and communications.
- Account Performance: Account performance doubled:
o Revenue: +87% *
o Conversions: +82% *
- Account Quality: Ad strength increased by 1 whole point within the same week of launch. Going from an ad strength of 6.2 to a solid 7.2.

The team is now ready to scale up and expand to new markets, just waiting for the client to get ready.
*Data: Google Ads, 1-feb 2021- 20 April 2021 compared with 1-feb 2020- 20 April 2020, Search campaigns.
iActivate team
Would you like to know how this tool can boost your performance? Please reach out to our iActivate team