ASB Creates The Biodegradable 'Sustainaball' via WiTH Collective Linked by Isobar New Zealand
Published on:
Taking a sustainable spin on one of the most iconic Kiwi summer props, and to celebrate its sponsorship of the ASB classic, ASB in conjunction with WiTH Collective linked by Isobar New Zealand have created 'Sustainaball' – a biodegradable tennis ball that can plant a New Zealand native tree.
While a normal tennis ball can take several hundred years to break down, the ASB Sustainaball has been designed to break down in less than ten years.
Whether you play tennis or not, as a Kiwi, the tennis ball will probably play a part in your summer. And if you're anything like most others, you've undoubtedly lost one, or two dozen, over the fence or—heaven forbid— deep in your Nan's agapanthus.
ASB head of community and sponsorship Mark Graham said the idea behind the Sustainaball was to solve an issue most Kiwis had experienced when their tennis balls went missing over summer, and to celebrate ASB's longstanding sponsorship of the ASB Classic.
Says Graham: "Our research shows that every year approximately 325 million tennis balls are produced, which contributes roughly 20,000 tonnes of waste in the form of rubber that is not easily biodegradable.
"We've all lost tennis balls at some point in our lives – whether that be playing backyard cricket, tennis, or throwing a ball for the dog – but we wanted to help limit the impact those lost balls have on the environment by creating something that was more sustainable, and might help regenerate our New Zealand native forests at the same time."
ASB's Sustainaball has been designed in conjunction with Queenstown based 4Design who also developed ASB's innovative digital money box Clever Kash. The design was then manufactured by a UK-based family-run tennis ball company.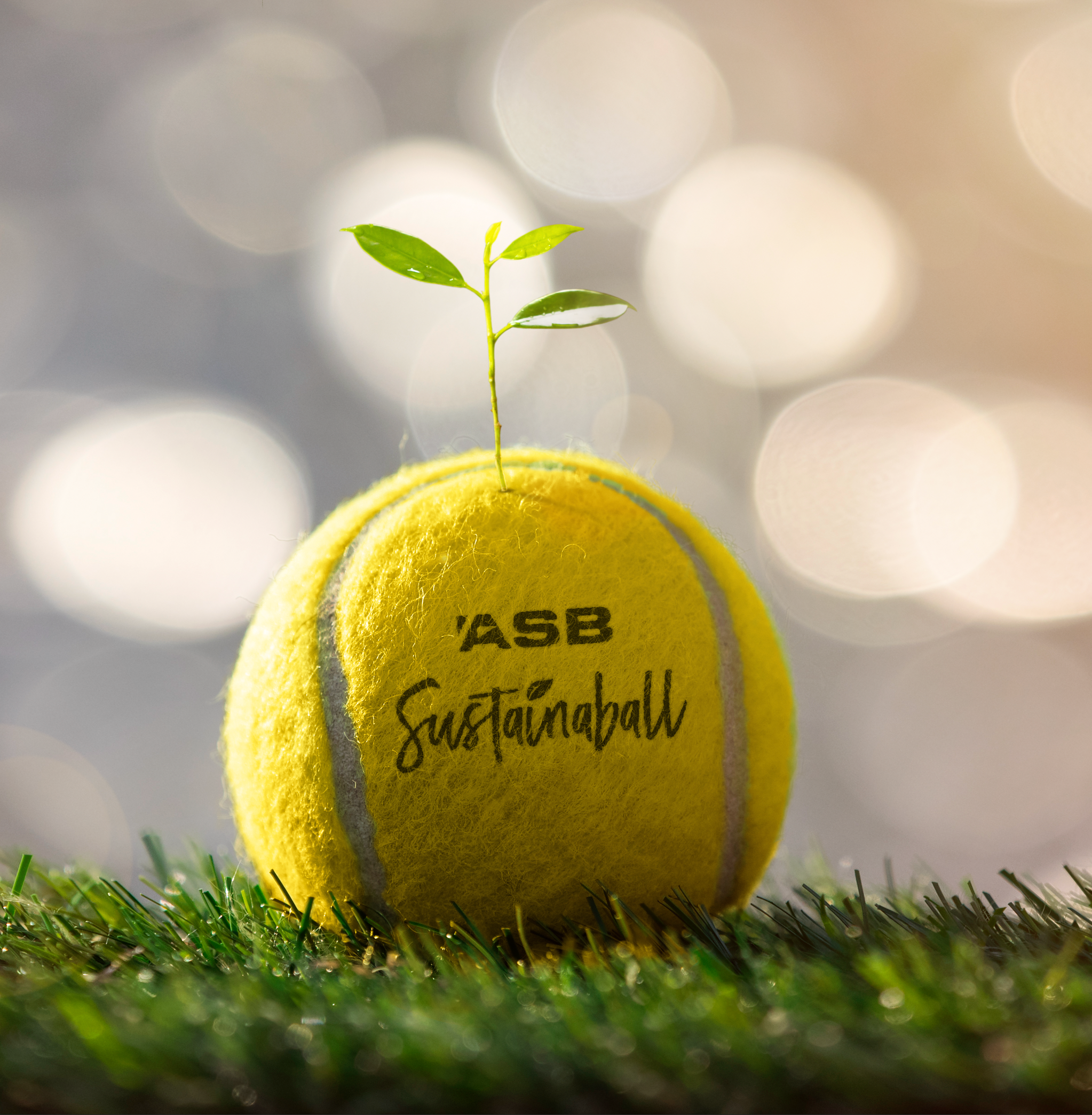 Each ball is made up of 100% wool, 95% natural rubber and contains seeds from one of several native plant species in a water-soluble sticker, which can germinate under the right conditions as the ball biodegrades.
Says John Marshall, general manager of WiTH Collective linked by Isobar New Zealand: "Conversations around sustainability, the environment, and the planet's future, can sometimes leave people feeling a little overwhelmed. The Sustainaball was created to encourage people to think about the little things that can be done to make a difference."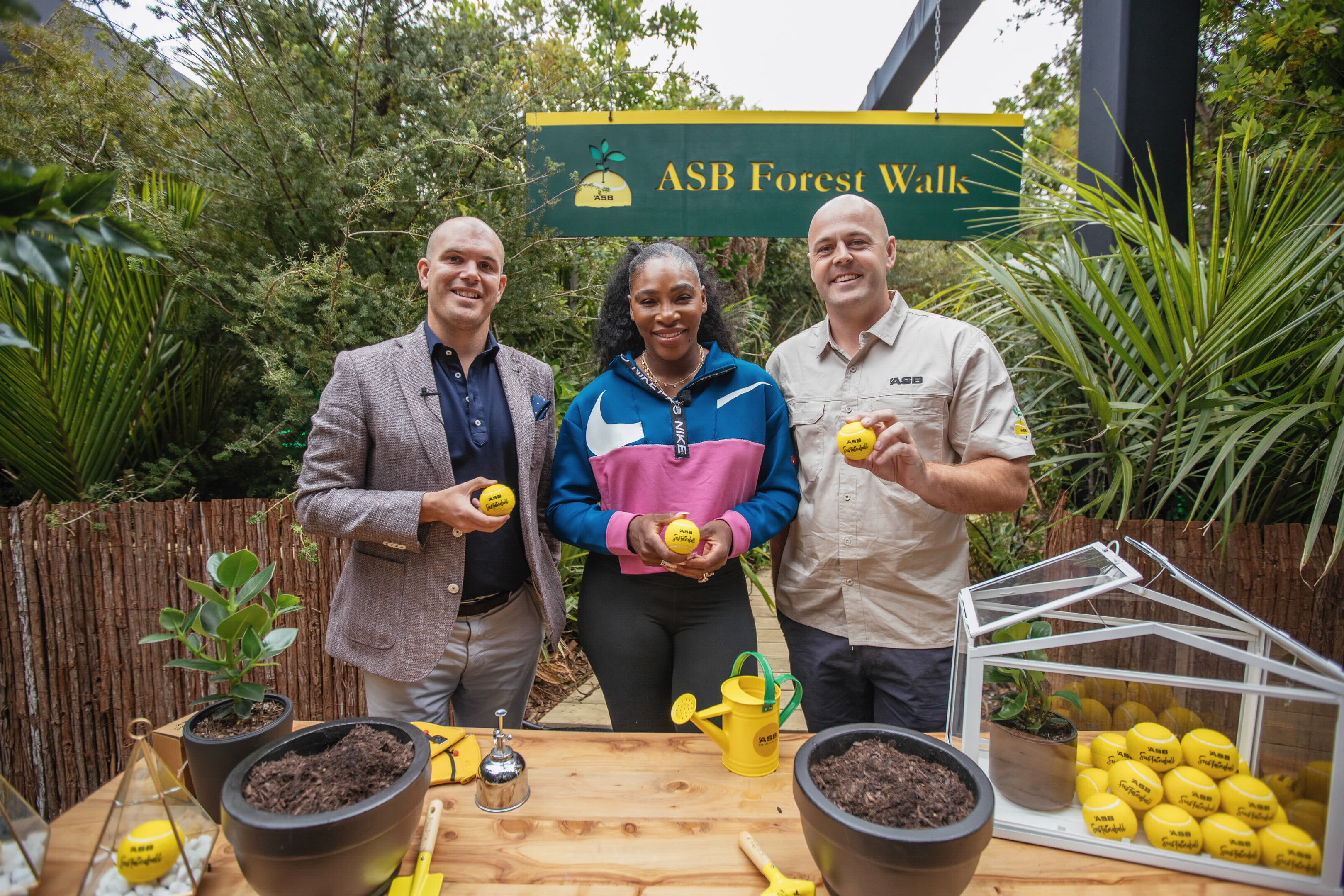 Says Jack Delmonte and Hadleigh Sinclair, creative directors of WiTH Collective linked by Isobar New Zealand: "The team at WiTH are all highly skilled backyard cricketers, but we shuddered when we thought about how many tennis balls we've lost throughout the years. We wanted to raise awareness around the small things New Zealanders can do everyday to be more sustainable, and we thought optimising our ASB Classic sponsorship was a really fun and interesting way to start that conversation."
The ASB Classic kicked off on January 6th and will be running until January 18th.

Client: ASB
ASB General Manager Marketing: Shane Evans
ASB Sponsorship Manager Brand: Jonathan Rea
ASB Head of Community and Sponsorship: Mark Graham
Social Media Specialist: Jasmine Taggart
Brand Manager: Bianca Osborne
Assistant Brand Manager: Madeline Biddulph-Wall
Agency: WiTH Collective linked by Isobar
General Manager: John Marshall
Creative Directors: Jack Delmonte, Hadleigh Sinclair
Senior Creative Team: Vikki Cheng, Jacqui Barry
Head of Production: Iain Stronach Parkes Todd
Producer: Tom Pearce
Head of Strategy: Claire Beatson
Senior Strategist: Jolene D'Souza
Senior Account Manager: Kate Syms
Media Agency: Carat
Client Partner: Jono Sorensen
Business Manager: Tasmin Bradley
Production: Triple Double
Director: Andy Morton
Producer: Peter Clews