Dentsu Creative adds a wealth of experience to its account service team.
Published on:
Dentsu Creative Aotearoa adds firepower to its account service team, promoting Evaan Miocevich to Head of Account Service and adding Trina Miller as Senior Account Director.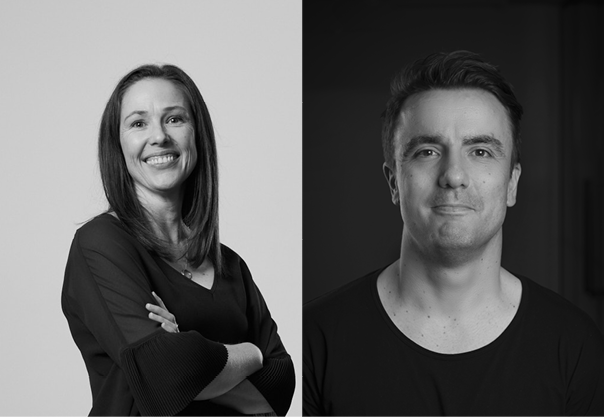 Off the back of several key leadership hires this year, Dentsu Creative is continuing to invest in transformational leadership to realise the benefits of modern creativity for its clients.realize
Evaan Miocevich joined the agency in April this year, returning to Aotearoa after twelve years overseas working in Australia and Singapore. Miocevich has extensive experience across digital, PR and advertising, as well as co-founding and building a successful brewery during his time in Singapore.
Trina Miller joins Dentsu Creative after nine years at FCB, where she was a key member of the team behind the much-awarded launch of Mercury's 'Energy made wonderful' platform, helping to grow the platform over a further three iterations. Miller brings a wealth of industry experience, originating in direct marketing and switching to a strong focus on brand and retail in recent years.
"The promotion of Evaan and the addition of Trina to our account service team is another step on our journey to building a world-class team here in Aotearoa. Our clients are already feeling the benefit of their experience and ways of working.", says Murray Streets, Managing Director, Dentsu Creative.
"After working within the Dentsu Group for the better part of two years in New Zealand and Australia, I've seen first-hand the passion, dedication and ambition that Dentsu Creative has locally and globally. The Dentsu Aotearoa team are poised for great things in 2023 and beyond, and I'm pumped for what we're building together here", says Evaan Miocevich, Head of Account Service, Dentsu Creative.
"I'm thrilled to have joined the fabulous team here at Dentsu Creative, and I'm looking forward to our journey together. It's exciting to be joined by more and more highly talented people as we build out the Dentsu Creative vision in Aotearoa", says Trina Miller, Senior Account Director, Dentsu Creative.