Dentsu Consumer Vision: Bigger Bolder Brands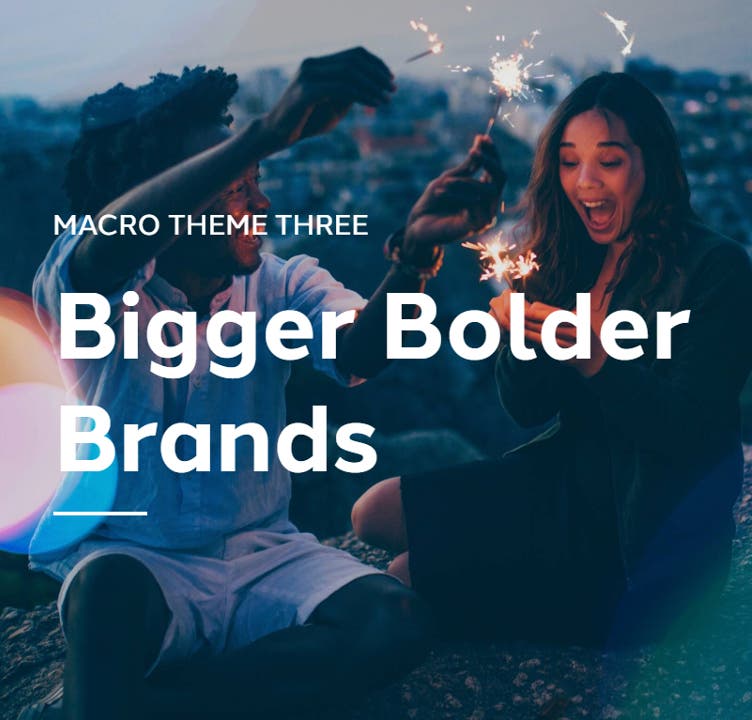 Download chapter three to learn more about each of our trends.
Rise of the Titan brands:
By 2030 consumers will select specific brands to be their main lifestyle partners, based on their holistic benefit to their desired way of living.
Every brand is a health brand:
Securing long-term health and well-being will be an increasingly central goal in purchase decision-making for many consumers.
5-Star citizens:
Brands and governments alike will rate consumers/citizens across a whole range of factors, determining whether they can access exclusive or public services.
Get the report