Dentsu Consumer Vision: Synthetic Society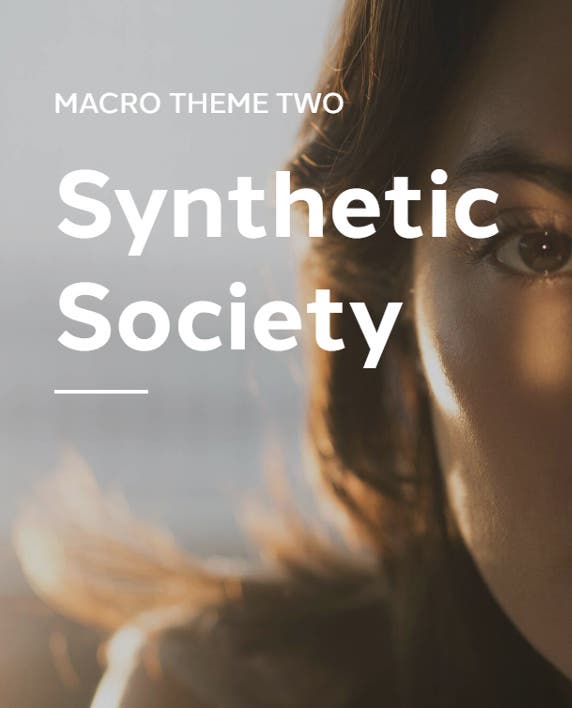 Download chapter two to learn more about each of our trends.
Beyond human:
By 2030, new technologies such as exoskeletons, genetic editing, smart drugs and brain-computer interfaces will give us the ability to upgrade our human capabilities.
Virtual sets the standard:
Interest in eSports and immersive gaming will also force 'real-world' sports and activities to innovate, creating new arenas of potential sponsorship and partnerships for brands.
Tech togetherness:
Technological innovation will increasingly foster human connection and togetherness, despite distance or solitude.
Get the report