CEC Bank and Isobar Romania are "Part of your life"
Published on:
The oldest banking institution in Romania starts 2022 with a new slogan and a new brand promise, in collaboration with its communication agency Isobar Romania, part of dentsu Romania, and new online lending products for individuals and SMEs.
CEC Bank ended 2021 with a new visual identity and commercial positioning, which better reflects the personality and future plans of the Romanians' traditional bank. The change came after a pitch won last year by Isobar Romania, part of the dentsu group, one of the most dynamic creative teams in the local media and advertising industry.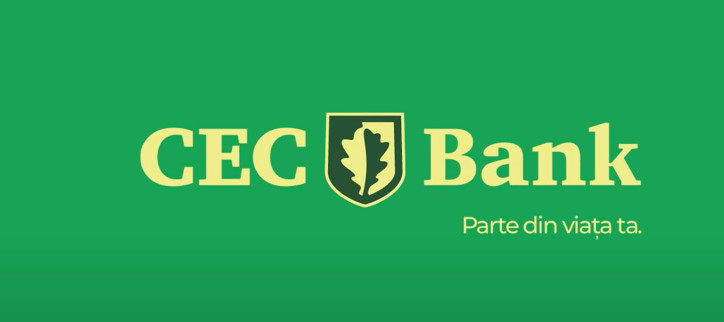 New slogan "Part of your life"
CEC Bank has been part of the life of Romanians for over 155 years. Throughout this long history, which overlaps almost perfectly with that of Romania as a modern state, the institution has undergone numerous transformations, from its beginnings as a savings bank to the modern bank that it is today. Regardless of the historical moment, CEC Bank has always remained a constant landmark in the lives of all Romanians.
"Part of your life", the new slogan of the banking institution, represents a promise that it makes to its customers everywhere, as well as a brand signature that defines the strategy that Isobar Romania has proposed since the first phase of the selection process of the new communication agency of CEC Bank.
The new brand identity was publicly presented in June 2021, with the beginning of the campaign dedicated to personal loan – "For new beginnings". Starting from the universal truth that life is full of new beginnings and changes, CEC Bank proves that it is always with its clients for each of these moments. Thus, the TV spot captures more or less surprising beginnings and changes, as is everyday life.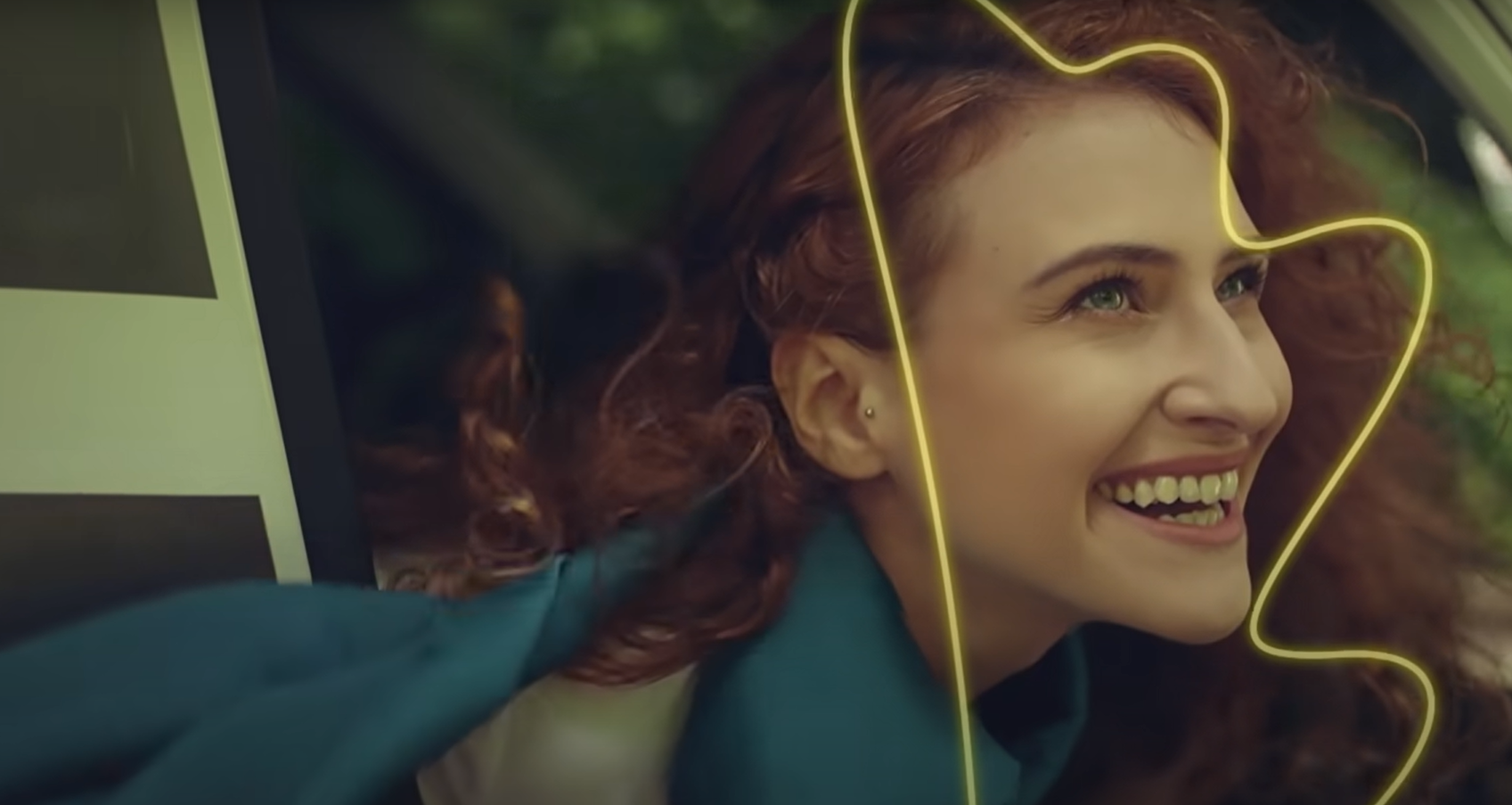 These moments are accompanied by the sounds of the whistle made famous by the band Subcarpați through the song "'84-'85", a song that perfectly combines the tradition and the modern spirit of Romania, a natural declination of the strategy proposed by Isobar.
"CEC Bank is in a new phase. A stage in which we develop and modernize, and now we take a step further and approach with optimism the idea of change, of new beginnings. Our role is to support Romanians and to be by their side on this surprising journey to the future.
On a commercial level, the new brand positioning can be found in many of the initiatives launched by CEC Bank during the last year, such as: launching a wide range of products for individuals, which can be purchased 100% online, initiating payments from accounts from other banks, through the Mobile Banking application, or launching current account packages 100% online, for SMEs and PFAs", says Alexandra Frunză, Identity & Communication Director of CEC Bank.
The key insight: People look for familiar brands in pandemic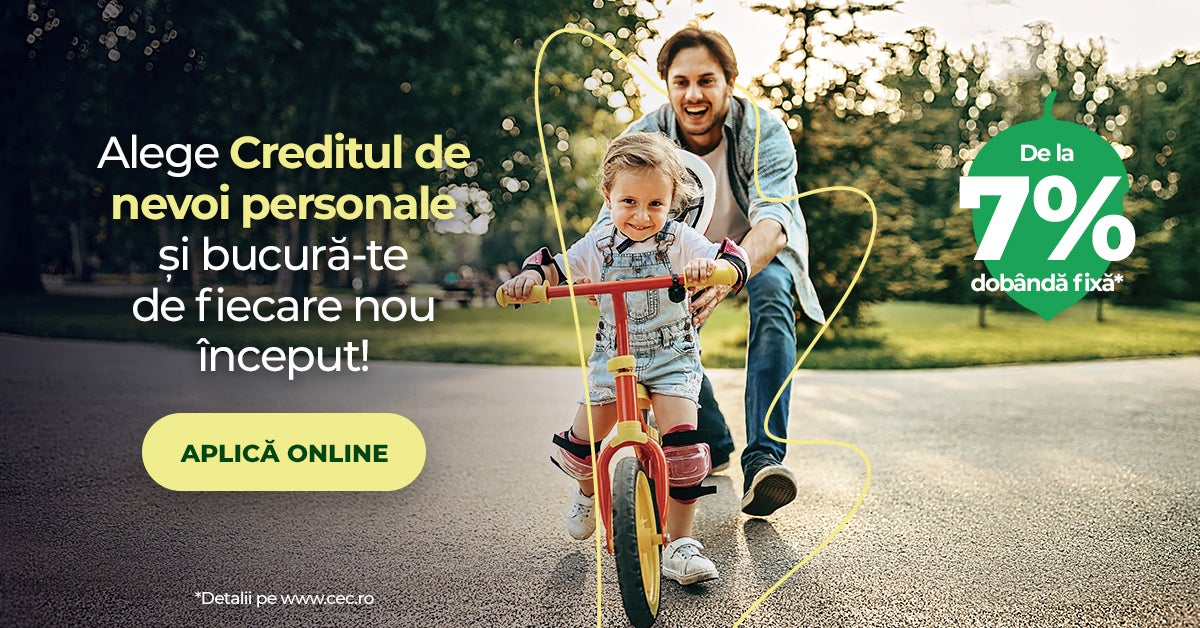 The orientation towards a communication direction where people are in the spotlight continued in September 2021, with the credit card campaign, a product that offers some of the best commercial conditions on the market. Thus, the campaign spot emphasizes in an optimistic and colorful way that we must not choose between what we can do now and the fulfillment of our dreams in the future.
CEC Bank's most recent campaign, launched in December, was dedicated to the winter holidays, when too often focus on shopping and gifts and lose sight of how valuable the time spent together is. Isobar Romania enthusiastically accepted the challenge and thus, "The most precious gift" reminds Romanians that there is nothing more valuable than time when we talk about what our loved ones really want from us.
The planning started from an insight that in the context of the pandemic, people have tried to regain control by looking for the familiar brands they know, that they trust. And this is the advantage of CEC Bank that we wanted also to amplify.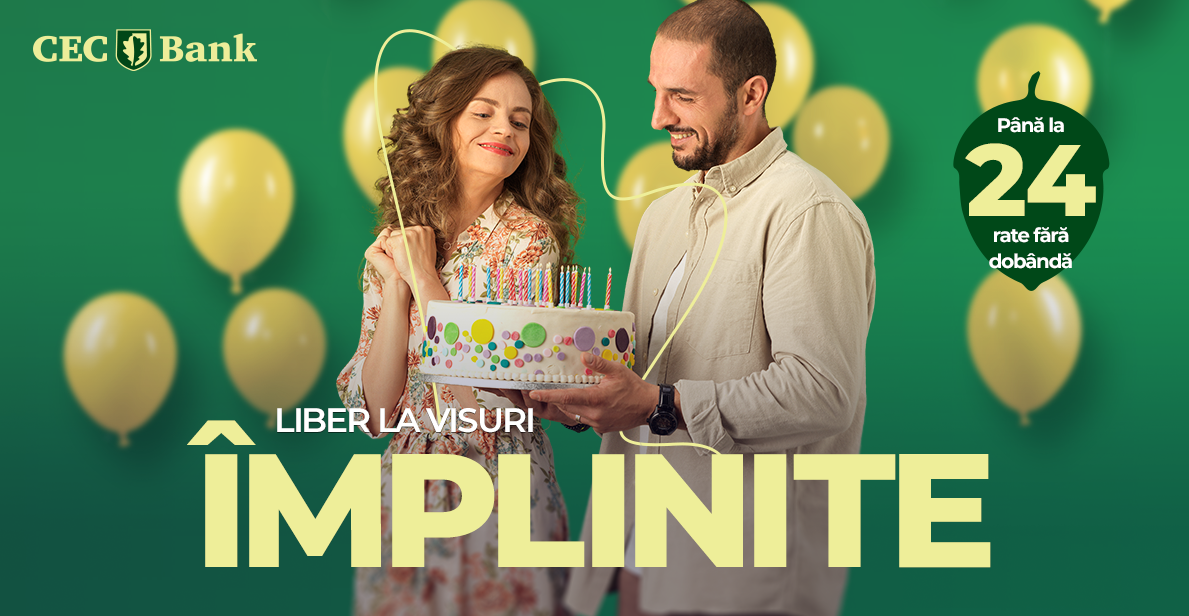 The communication projects developed for CEC Bank coincide, from the agency's point of view, with accelerating the transition to the integration of the service offer and dentsu skills, shows Carmen Simion, New Business Director dentsu Romania:
"The Isobar team has reached a new level of maturity, and the transition from predominantly digital services to full communication services has occurred naturally. What sets us apart is the almost obsessive leaning towards the most effective strategy, combined with a creativity that starts from universal insights, with a strong local character. We thank our colleagues from CEC Bank, with whom we are proud every day that we can build history in the great book of Romanian advertising", says Simion.
The teams involved
CEC Bank: Alexandra Frunză, Identity & Communication Director, Veronica Gogescu, Head of Clients Comms., Raluca Barbuneanu, Head of Corporate Comms., Daniel Ion, Head of Clients Acquisition
Dentsu Romania / Isobar Romania Team: Maria Vatamanu – Head of Creative Operations, Raluca Simion – Client Director, Marius Vlad – Head of Art, Dana Canurschi – Creative Strategist & Copywriter, Oana Constantinescu – Account Executive, Carmen Simion – New Business Director dentsu Romania, Zoran Vuxanovici - Creative Strategist
Production house
Film Factor – "For new beginnings" and "Dreams fulfilled". Director: Andreea Păduraru
Abis Studio – "The most precious gift". Director: Tom Wilson
About dentsu
Part of the dentsu group, dentsu international operates under six top media brands – Carat, dentsu X, iProspect, Isobar, dentsumcgarrybowen and Merkle – all of which are supported by specialty divisions and scalable services. dentsu international helps its clients win, retain and grow their best customers, as well as achieve significant progress in their own businesses. With the best services and solutions in areas such as media, customer experience management (CXM) and creative services, dentsu international operates in over 145 markets around the world, with over 45,000 dedicated specialists.
In South-Eastern Europe, dentsu is present with the Carat, dentsu X, iProspect and Isobar brands and through its specialized customer divisions, featuring a force of over 300 professionals, operating in 10 markets: Albania, Bosnia and Herzegovina, Bulgaria, Croatia, Kosovo, North Macedonia, Montenegro, Serbia, Slovenia and Romania.