Dentsu Southeast Europe took One Day for Change
Published on:
Social impact sits at the heart of our business culture and strategy at dentsu. Our vision is to inspire people everywhere to a new way of living and one of our 8 ways is "We are a force for good", meaning we not only acknowledge our power to create long-lasting impact, but we harness the power of togetherness.

Therefore on July 1st, 2022 (dentsu's 121st birthday), we at dentsu SEE joined forces with other dentsu markets globally for our first global all staff volunteer event – One Day for Change. This was a unique opportunity to activate our 45,000+ people around a common goal: to collectively come together, volunteer with our local communities and causes, and make a difference where it matters most.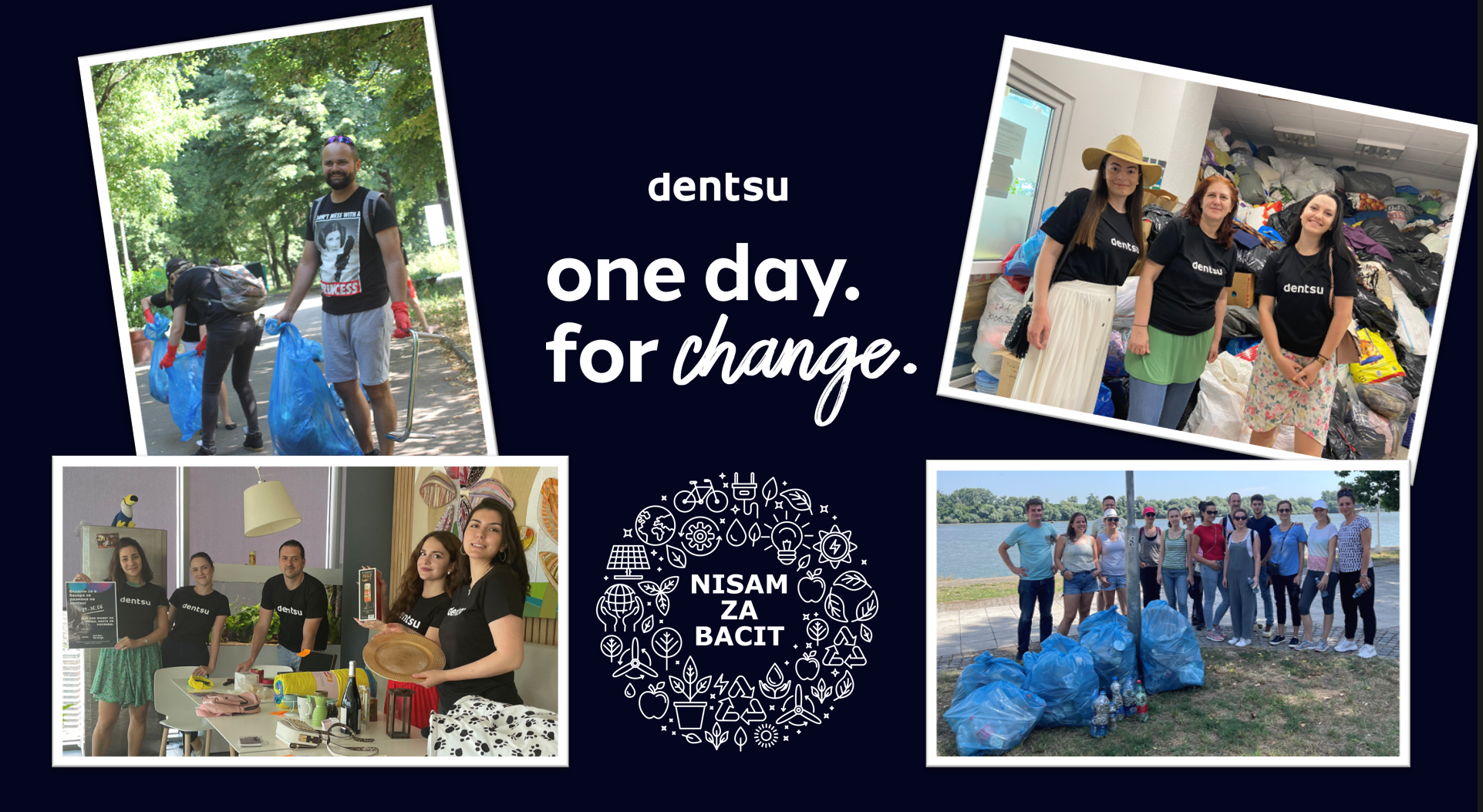 In order to amplify dentsu's global Social Impact strategy, each dentsu market took on their own localized initiatives, inspired by the focus of this year's event following our 2030 Social Impact strategy – "Zero waste in a more sustainable world".

Dentsu's 121st birthday was market by over 100 employees throughout dentsu Southeast Europe, who took on the task of creating positive change in their environment, encouraging more actions to build a more sustainable future for all.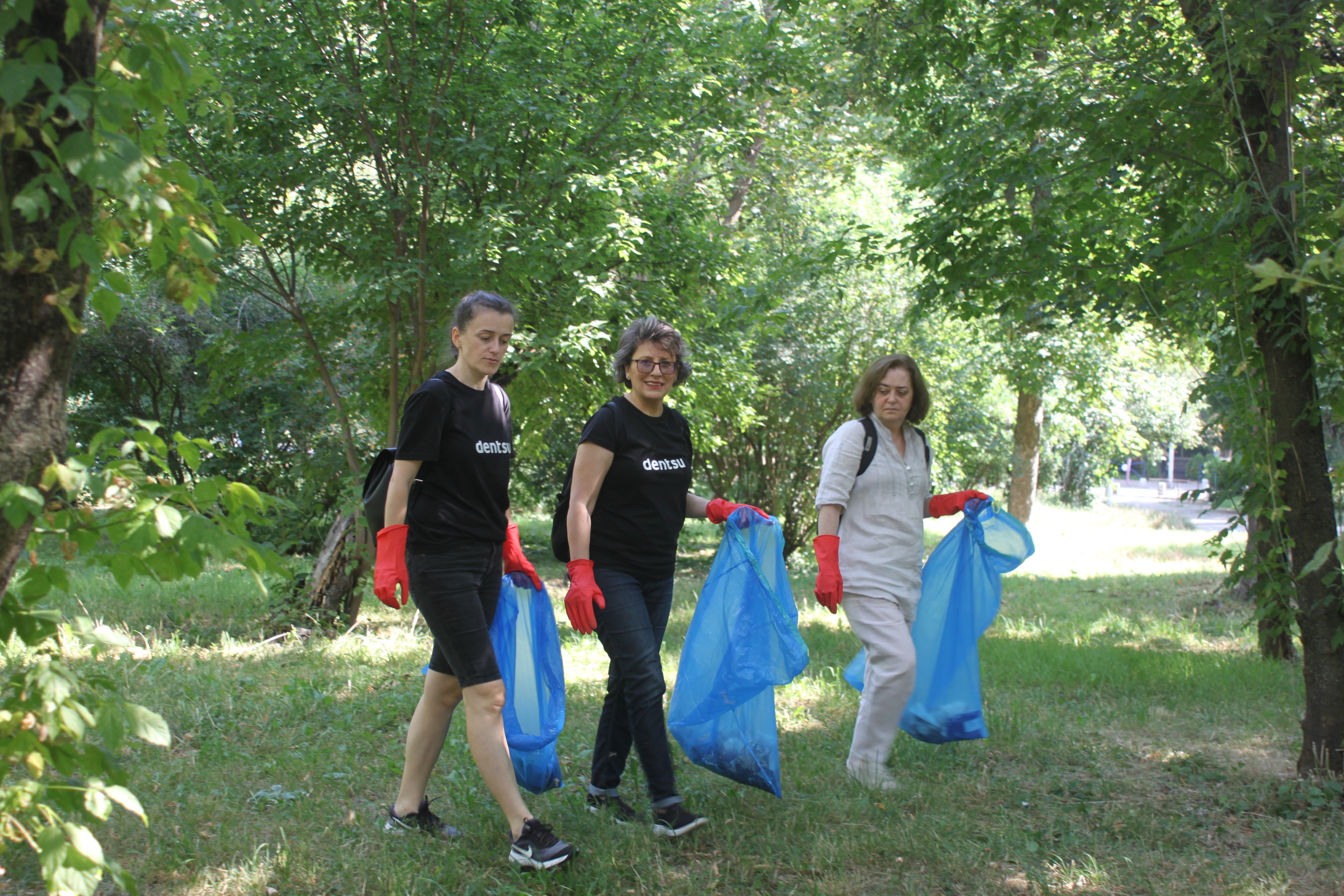 Dentsu Romania took the day to clean up one of Bucharest's favorite gardens – Tineretului park and successfully cleaned up a lot of of litter from the beautiful park. More than 40 people joined the initiative to create a better space for all park visitors. We worked with Alpab, Association for Parks, Lakes and Recreation Bucharest part of Bucharest Townhall. Thank you so much for making this possible!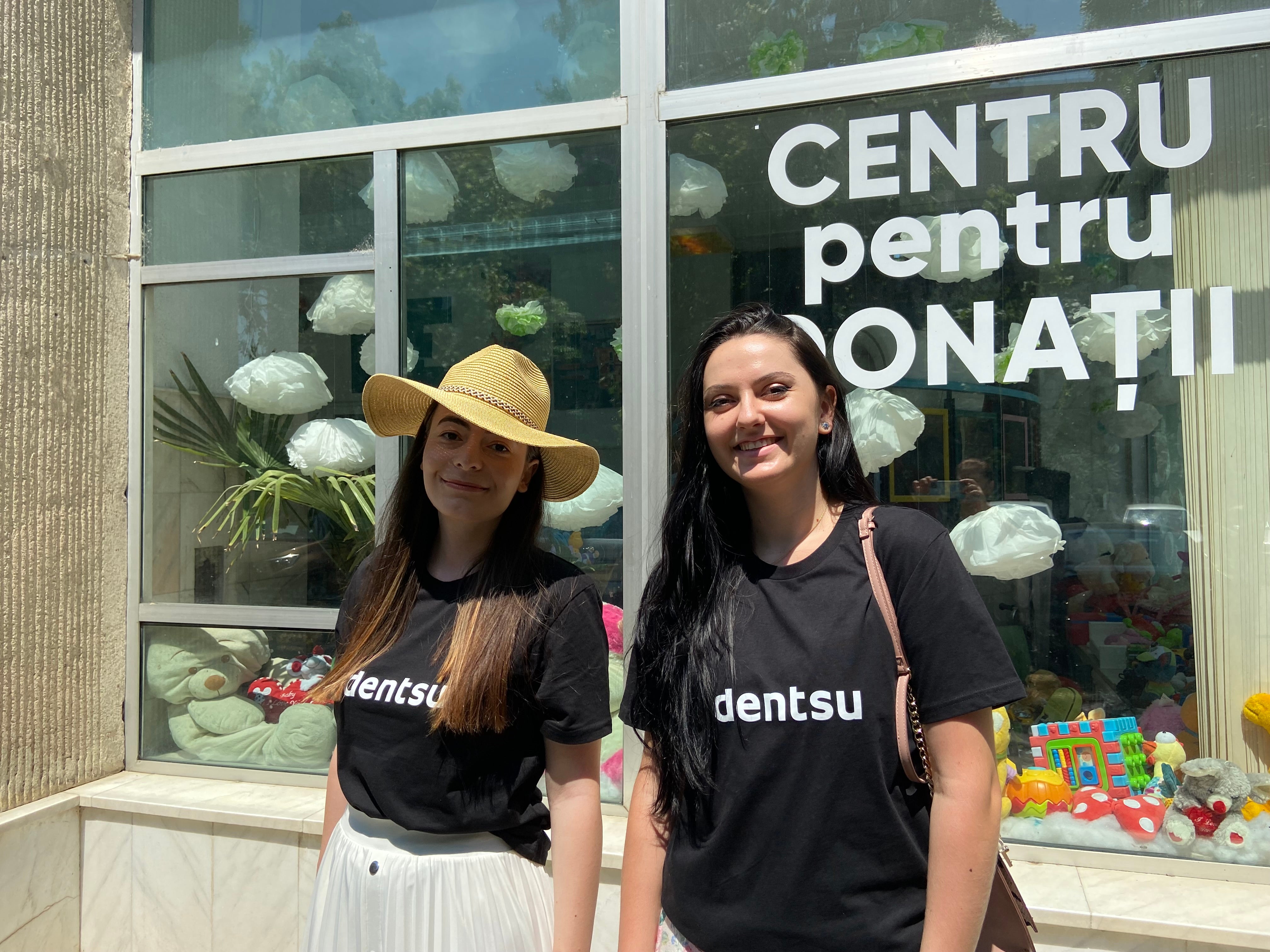 The team also facilitated clothes donations for refugees with the help of the Circular Economy Integrated Center - a space for objects to be given a new life through repair and refurbishment, and later distributed to people in need, like the refugees from Ukraine.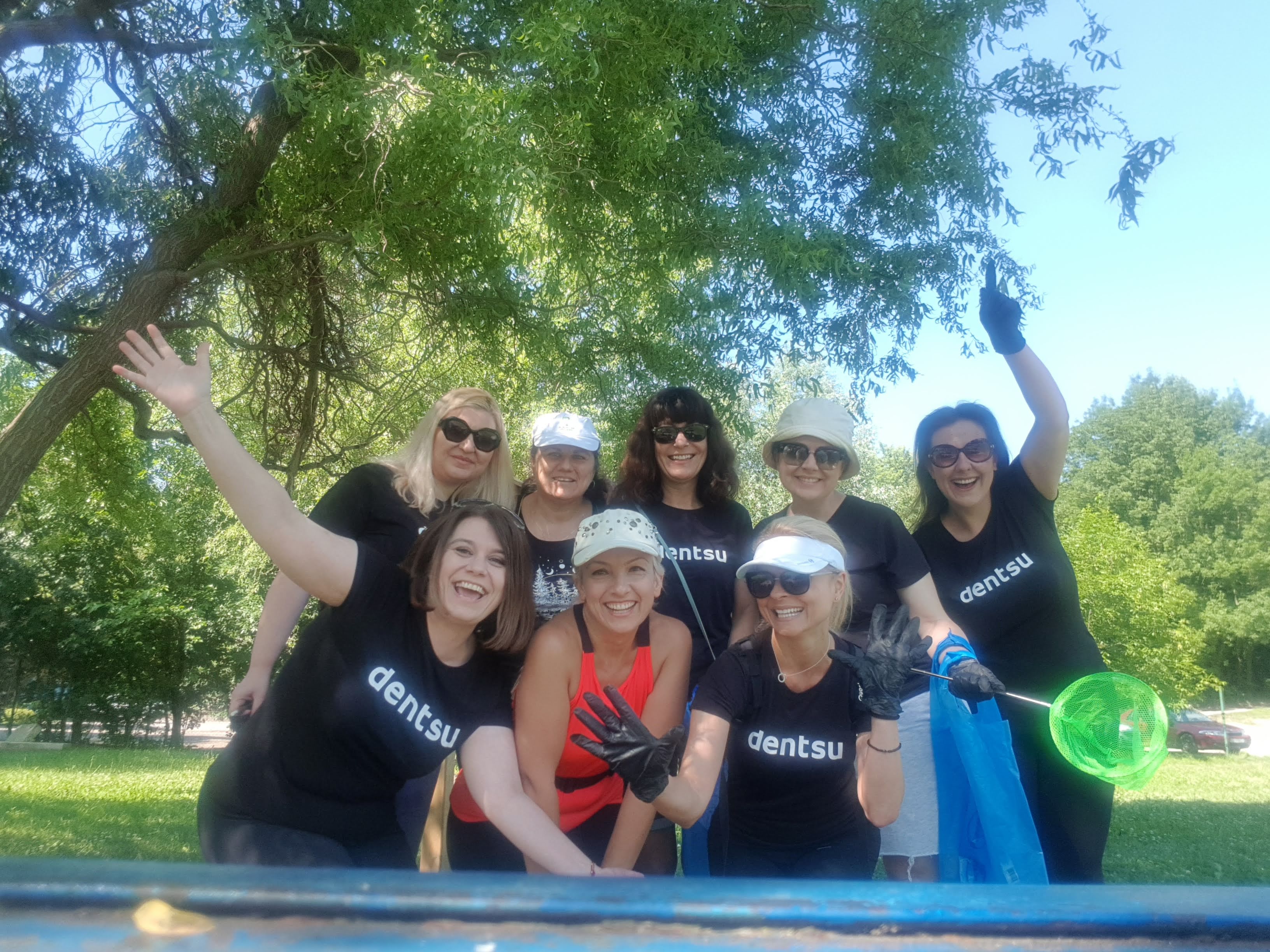 Dentsu Bulgaria dedicated One Day for Change to clean up Pancharevo lake – a beautiful artificial lake, visited by many hikers, families, and young people, located just 20 minutes from the capital of Sofia. People took on the mission of overcoming urban littering and worked wonders in the designated area.
We would like to sincerely thank the Municipality of Pancharevo for working together on the initiative and allowing the team to host One Day for Change at Pancharevo lake. It was surely a day to remember!
- We as people should give more than what we take. We truly need to think of the planet we leave behind, designer Ivo Dimitrov said of why he decided to take part in the activities.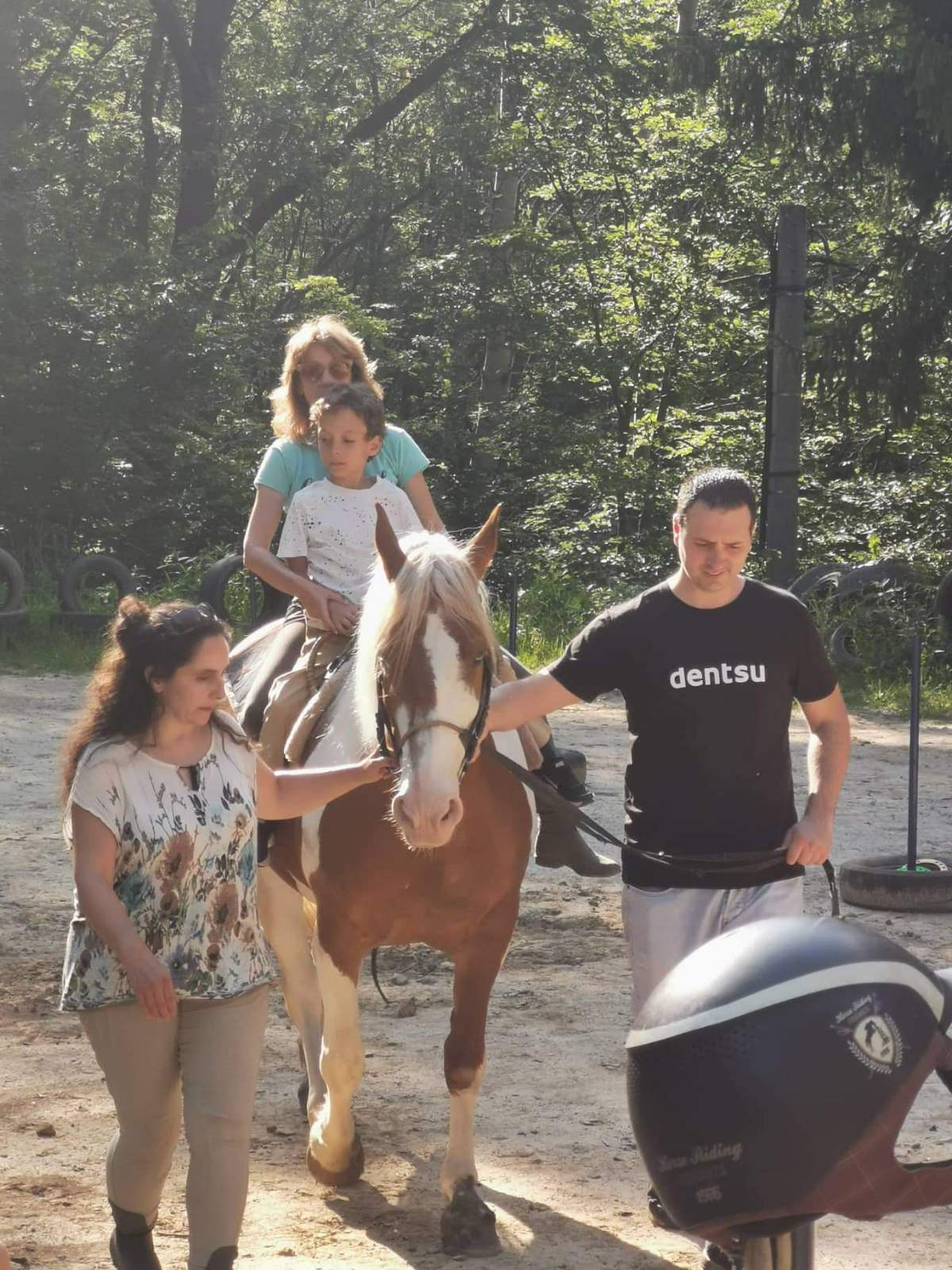 Another part of the team took the day to help the "Achilles" horse base, offering therapy and therapeutic activities with horses for children and adults with various motor, mental, emotional, sensory and other deficits. The team assisted mental health professionals working with patients and attended to pressing needs of the establishment – from feeding horses to helping maintain the site's material base.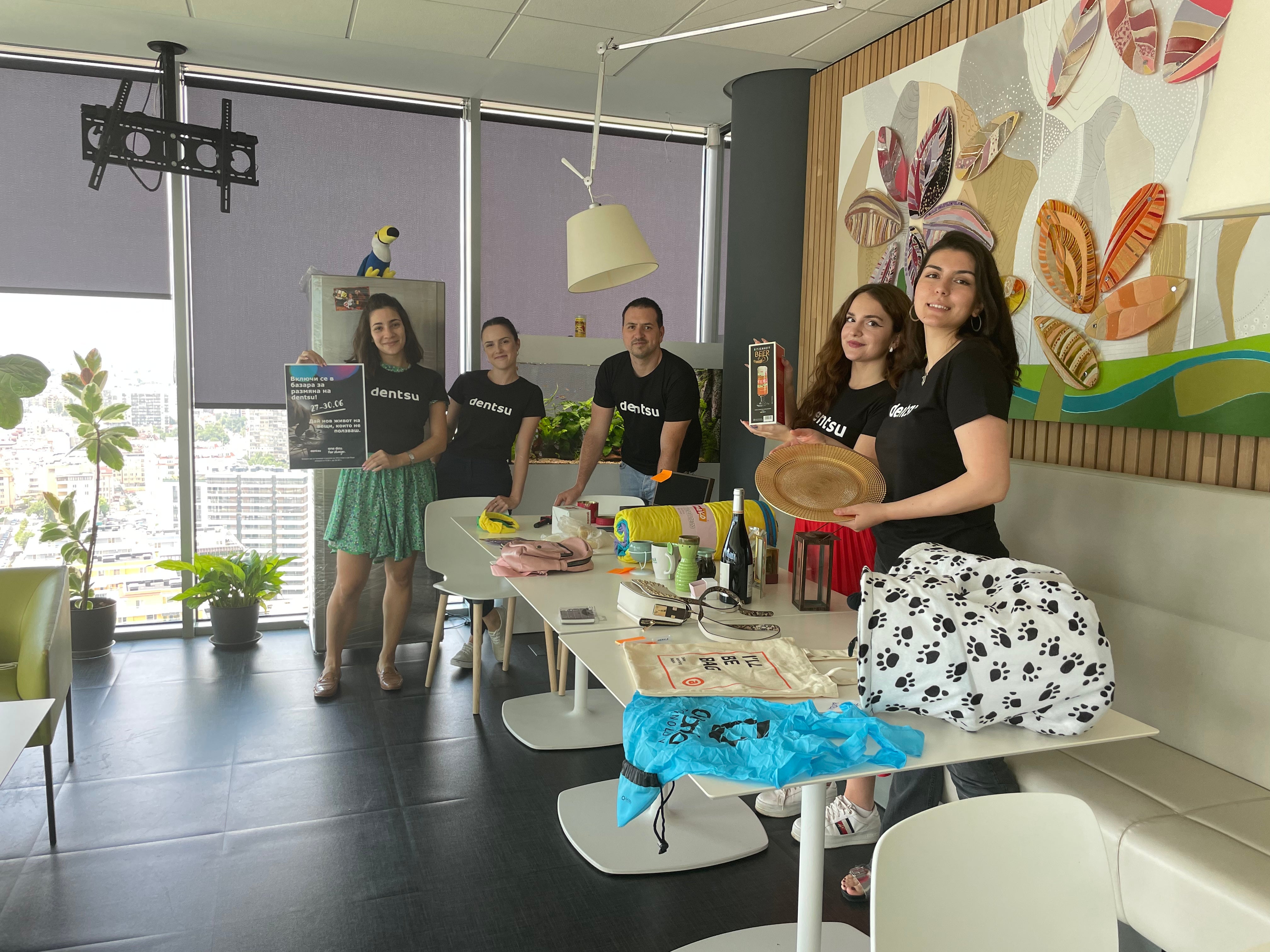 Throughout the whole week of One Day for Change, dentsu Bulgaria also hosted a zero-waste bazaar at the local office. The initiative offered colleagues the chance to part with items that no longer serve them and exchange them for a different item brought by someone else. The bazaar helped limit waste and successfully found new homes.
In Serbia, the team took part in cleaning the Sava River bend, and planted trees.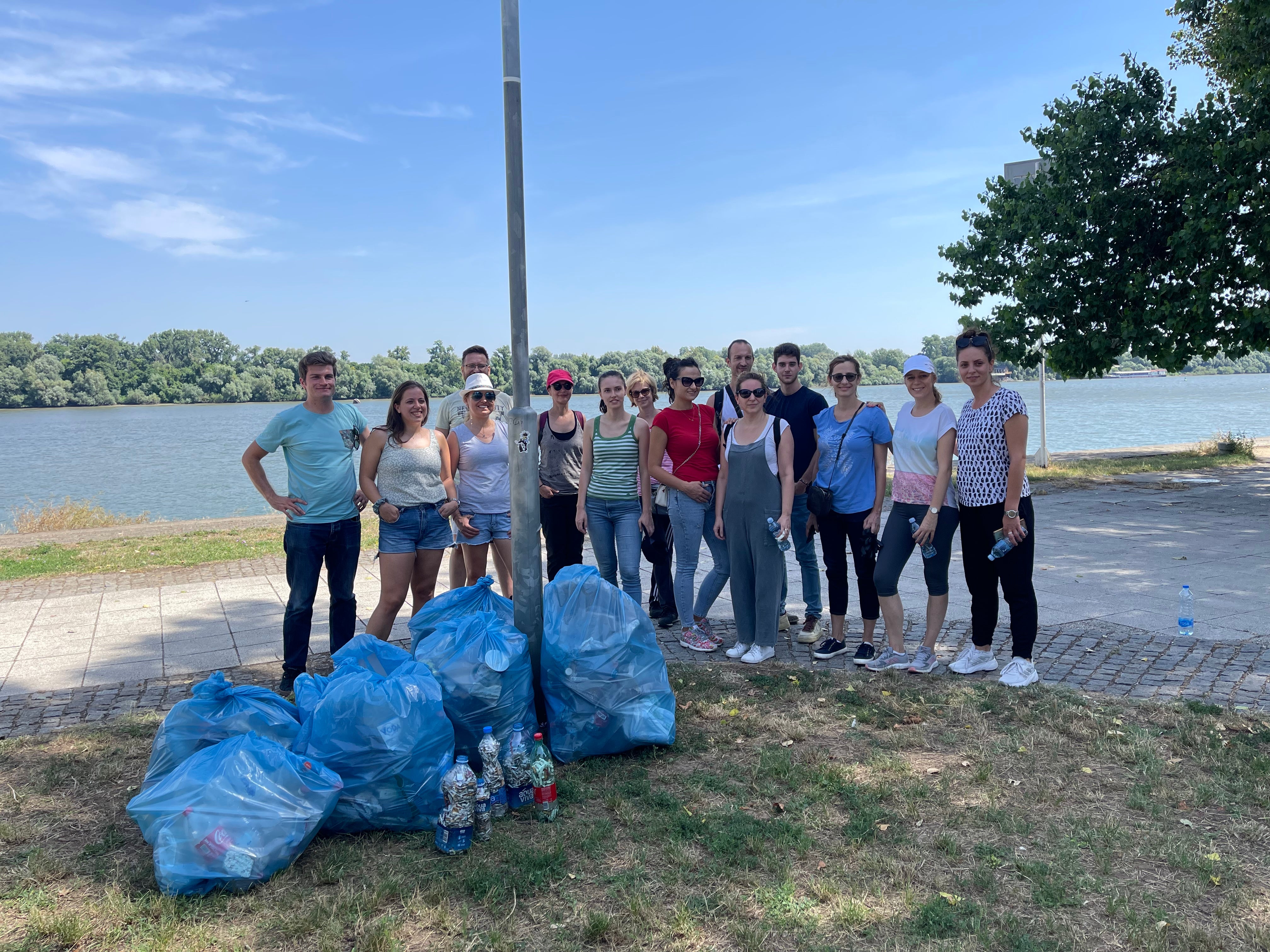 Dentsu Croatia activated the power of the team to create a Croatian online platform called "Nisam za Bacit" ("Don't throw me away"), dedicated to battling food waste – a major sustainability challenge in today's world. The website was launched on July 1st and provided visitors with many ideas on limiting foodwaste with recipes, tips and tricks and shopping advice on conscious consuming of food.
All team members of dentsu Croatia, with the team of +20, took part in the setup of the website – from content to project management and website setup.
Visit the website here and read more in here.
Read more about our Social Impact strategy here.