Dentsu's Popova shortlisted in 'Rising to the Top' in Female Frontiers Awards
Published on:
Dentsu Southeast Europe is proud to announce that one of its talents, Ivana Popova, has been shortlisted in the awards of Female Frontiers.
Annual competition, which is run by respected industry force, Campaign magazine, is EMEA wide. The category in which Popova is shortlisted is 'Rising to the Top - Marketing'.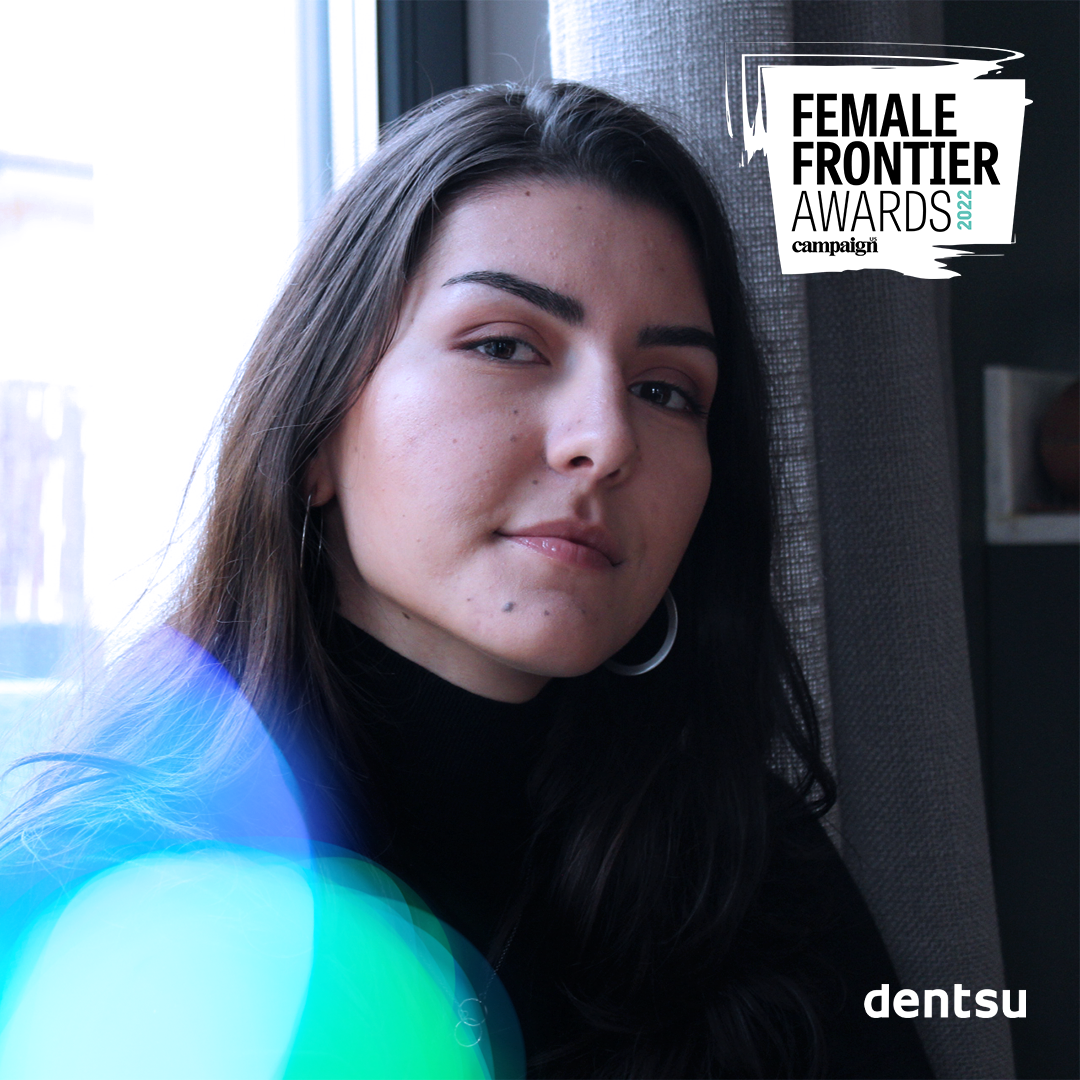 Of Bulgarian nationality, Ivana Popova, works as a content manager in creative service line in the marketing communications agency group.
Popova is an active part using her voice in dentsu to drive one of its core values, being a 'Force for Good'. She is the major force behind The Code CSR (Corporate Social Responsibility) program in Bulgaria, which focuses on training skills and deliver professional opportunities in media and marketing to high-school students. Her efforts have been awarded; The Code being chosen in B2B awards 2021 winning Gold for the best green educational campaign of the year.
In her spare time, Popova is a prime mover force behind an active community of World Economic Forum's Global Shapers chapter in Sofia. In one of her passions, Popova is also known for her work in fighting for media illiteracy.
Having shown early success in her field Ivana is about to maximize her full potential to be the next generation of women leaders in the marketing industry that creates shared value for the society.
- We are firm believers into that everybody leads and that having a positive impact on our business is not about how much experience you have. It is about having a big vision and actively working towards it. Ivana has been with us for 2,5 years, and we cannot wait to see what she grows out to be in the future with her conviction to use her voice to be the Force for Good, CEO of dentsu Southeast Europe Maria Grachnova says.
Read more of the competition here.
The Female Frontier Awards are going to be awarded in 22nd of February 2022 in London, United Kingdom.