Markalar herkesin dahil olacağı dijital toplumu nasıl yaratabilir?
Dijital ekonomi topluma oldukça fazla katkı sağladı. Ancak aynı zamanda istenmeyen sonuçları da oldu. Şimdiki zorluk ise markaların doğrudan bu sonuçların üzerine eğilmesi ve toplumdaki herkes için bir dijital ekonomi yaratması.
Dijital Toplum İndeksi "Digital Society Index 2018"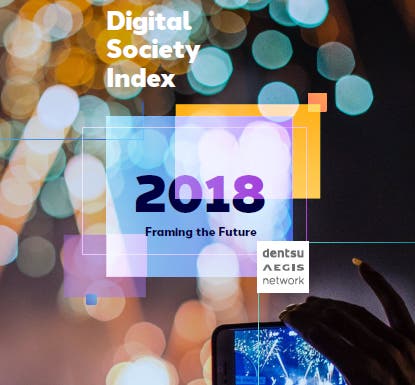 Published on:
Ülkeler herkes için işe yarayan bir dijital ekonomiyi nasıl inşa ediyor? Dijital Toplum İndeksi'mizde bu sorunun cevabını bulabilirsiniz.
Download report
Sign up to the latest news and updates from Dentsu Aegis Network
Thank you!
Your details were submitted successfully.
There was a problem!
It seems there was an error submitting your details. Please try again later.