Far from a return - this is a revolution of rising expectations
COVID-19 has clearly been an inflection point, fundamentally reshaping how we live, work and socialize; and leading us to re-evaluate fundamental issues of economic, social and racial equality. Some of the changes wrought will be lasting while others will be temporary.
The Big Reset - the theme for this year's Cannes Lions Festival of Creativity - is apt as both consumers and marketers re-evaluate the role that brands could and should play to drive progress. As bracing as the crisis has been, it is transforming what consumers expect of us as an industry and what we should expect of ourselves as marketers. Marketing as a discipline is being given – and is expected to deliver –against an increasingly broader remit: with brands no longer being mere providers of products and services, but as change agents of our cultural, social and economic context.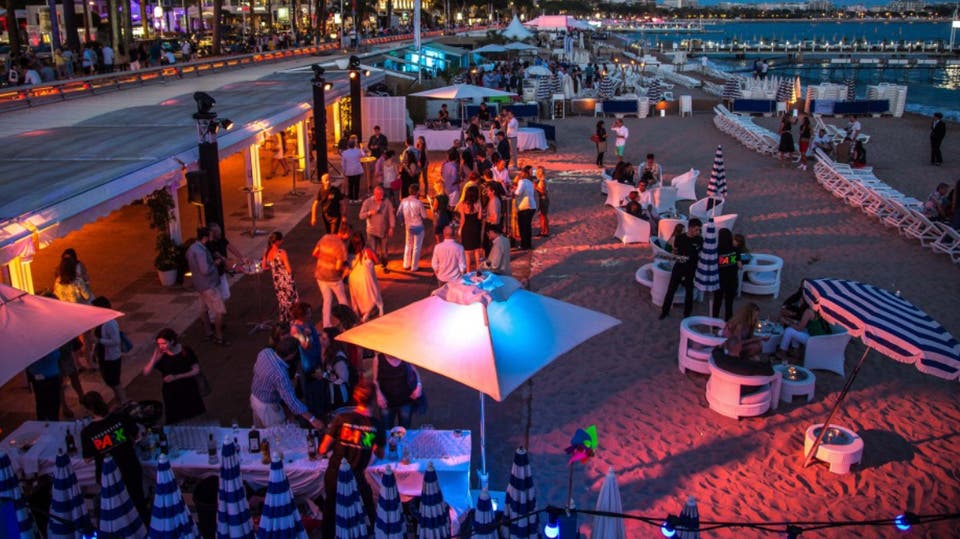 What's on our mind ahead of Cannes?
We asked 200 global marketers about their priorities for future business growth. Our latest report, The Year of Brand Consistency, Efficiency and Agility, provides an exclusive look into the creative and content trends that are supercharging global marketers across some of the world's biggest brands.
Download report
Register to receive insights from Cannes
Want to tune in to Cannes Lions, but don't have enough hours in a day? You are not alone. Our gift for you: time.
We'll distill the most meaningful content, insights and award-winning work from Cannes. Enjoy the best of Cannes in less than five minutes a day! Sign up for our daily updates and a complete wrap-up, thoughtfully curated by our experts across creative, media, data and technology.
Thank you!
Your details were submitted successfully.
There was a problem!
It seems there was an error submitting your details. Please try again later.
Preview our Lions Live Keynote
Since 2017 dentsu has supported Malaria No More to continue the move towards ending malaria for good. The groundbreaking 'Draw the Line Against Malaria' campaign taps into a cultural moment where new generations are claiming their futures back from this deadly disease, combining a digital platform, activation and powerful film. The dentsu team behind the powerful campaign will present at Cannes Lions Live. Tune in.
Cannes Lions Debate
How is our industry tackling climate change? How do we do it faster, together? Wendy Clark, dentsu International CEO, takes the stage with Mark Reed, WPP CEO, and representatives from the United Nations and Unilever to discuss how brands are poised to develop new strategies and campaigns that not only meet the needs of a more conscious consumer, but also enable consumers to embrace lifestyles that will ease the burden on our planet.
View dentsu's net-zero commitment
Meet our global jury members
10 of dentsu's global executives, creatives and strategists have the honor of serving as judges this year. They are excited for this opportunity to review work that has championed meaningful progress over the past two years. Dentsu judges include:
Titanium: Jacki Kelley, CEO, dentsu Americas
Creative Data: Kazuhiro Shimura, Creative Director, dentsu Japan
Creative Data: Jackie Mockridge Mattina, EVP, Consumer Insights & Analysis, 360i
Creative Strategy: Brian Monahan, Global Client President and Head of U.S. Ventures, dentsu
Design: Marina Danjo, Creative Director, dentsu Japan
Direct: Santosh Padhi (Paddy), Chief Creative Officer & Founder, Taproot, dentsu India
Health & Wellness: Mayuko Kamo, Senior Creative Director, dentsu Japan
Media: Clay Schouest, Global Head of Communications Planning, Carat
Radio & Audio Lions Jury President: Merlee Jayme, Global President of dentsu mcgarrybowen
Sustainable Development Goals: Anna Lungley, Chief Sustainability Officer, dentsu International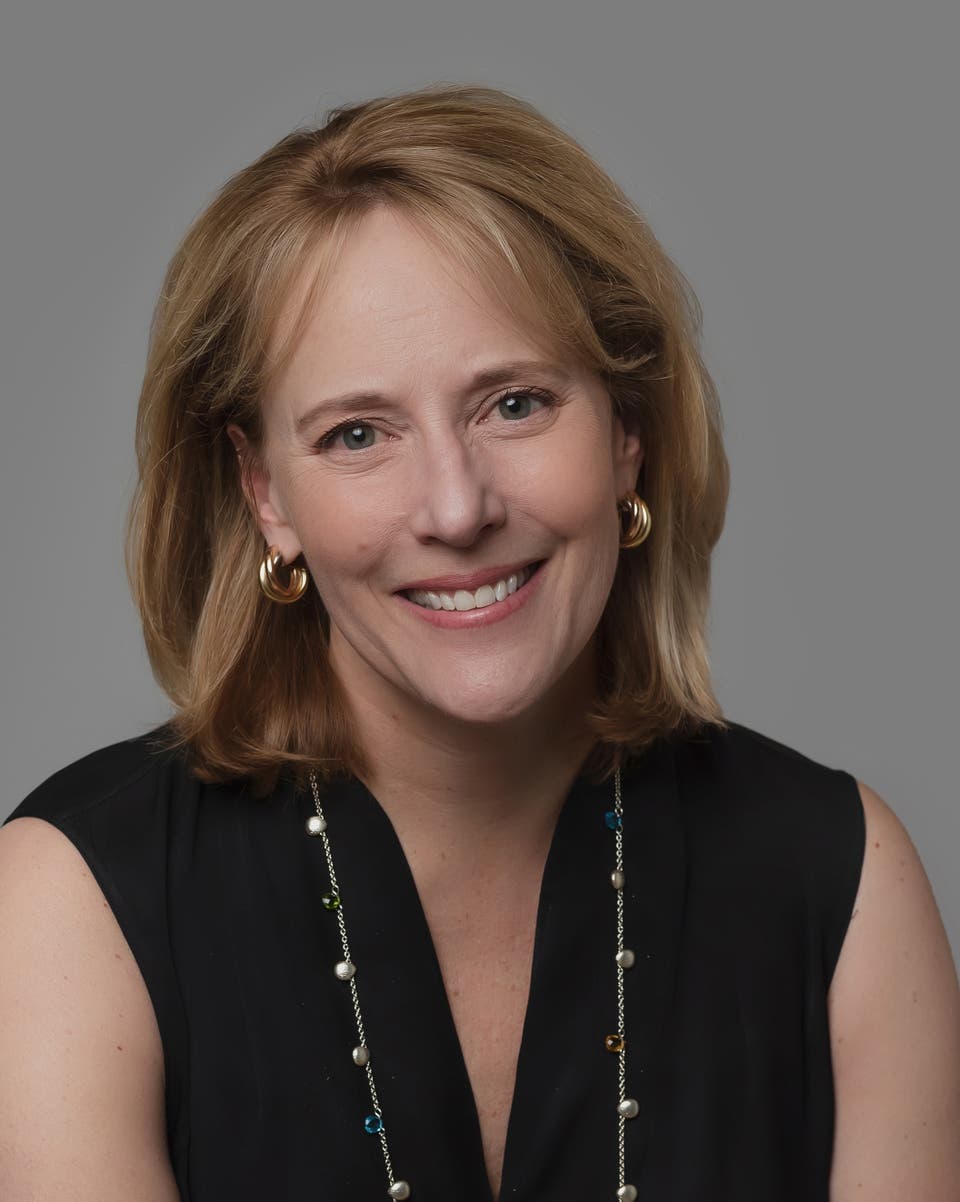 The future of marketing with purpose
The most forward-thinking brands are examining their role in society and culture to drive bigger gains beyond profit. It's about looking inward, putting your money where your mouth is and taking the lead on causes that may at first seem uncomfortable. Christena Pyle, Chief Equity Officer, dentsu Americas takes the stage with MJ DePalma, Head of Global Multicultural & Inclusive Marketing, Microsoft Advertising to discuss brand purpose in a post-pandemic world.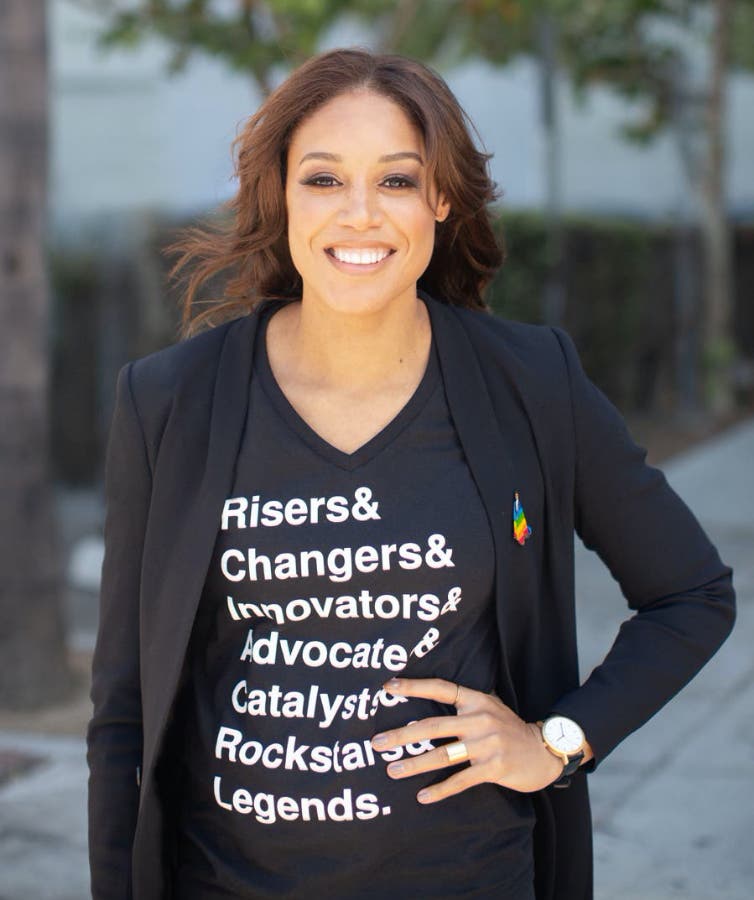 Dentsu creatives brought home 29 Lions from the 2019 Cannes Lions Festival of Creativity -with one Grand Prix, two Gold, ten Silver and 16 Bronze Lions
2019 Cannes Condensed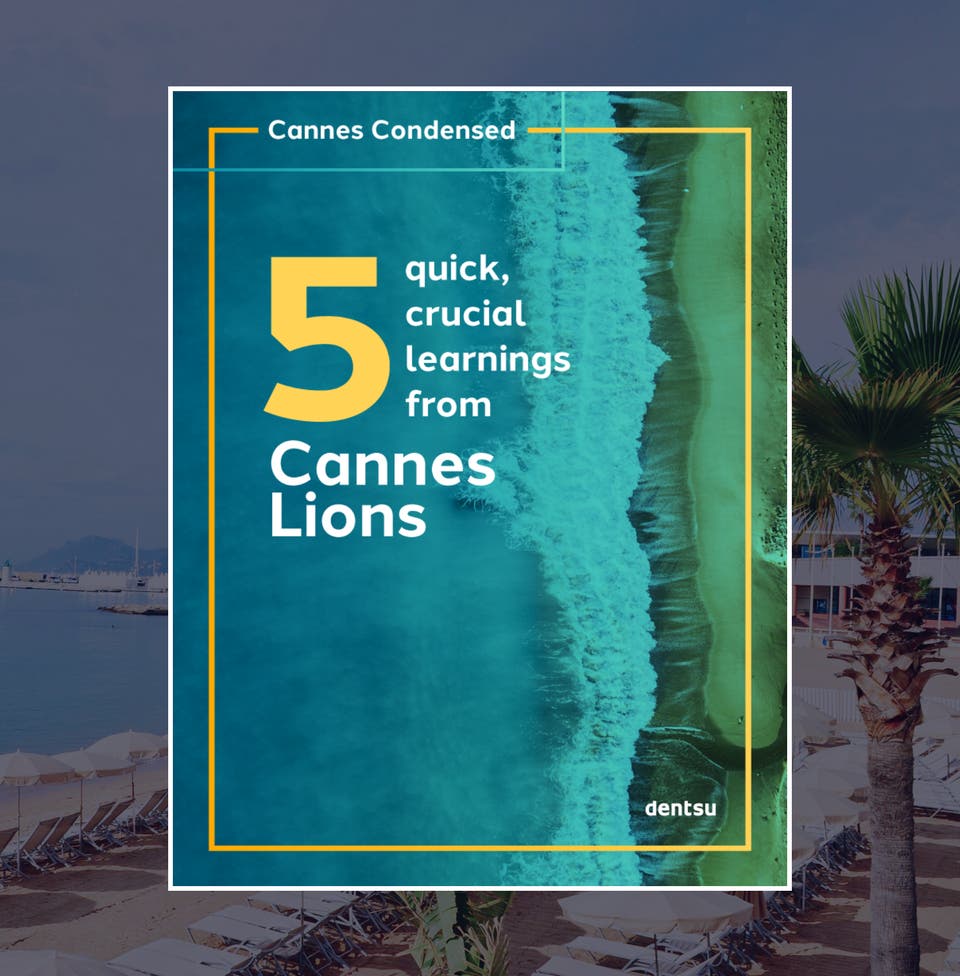 We took the sprawling Festival and condensed it neatly into five key themes. Look back at the conversations that took center stage at Cannes Lions 2019 International Festival of Creativity.
Get report