Curbside Delivery Quick Start
This Quick Start Solution allows brands that use Salesforce Commerce Cloud to make curbside pick-up available to their customers in weeks.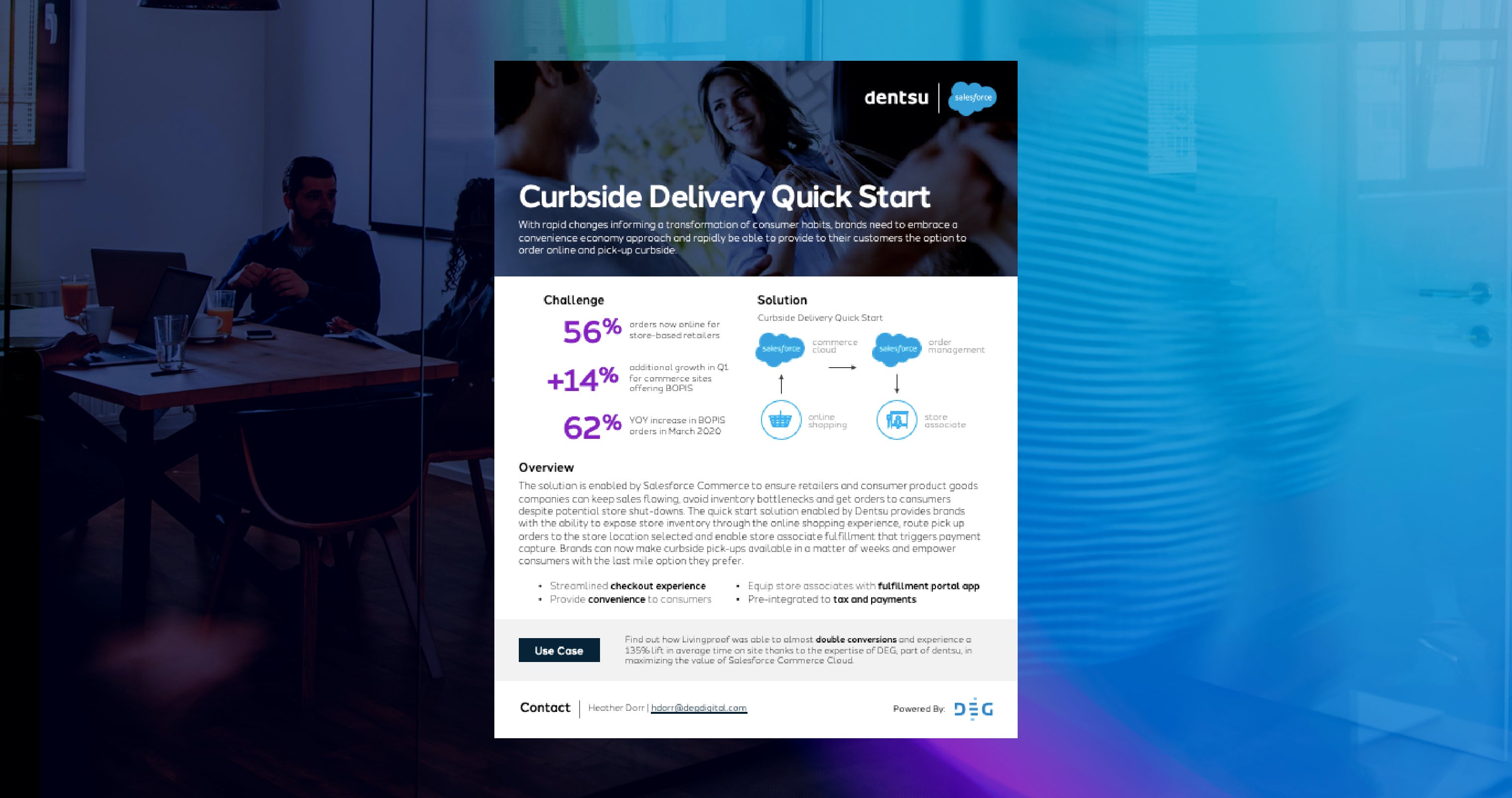 Thank you!
Your details were submitted successfully.
There was a problem!
It seems there was an error submitting your details. Please try again later.
Thank you!
Thank you for downloading our report. You can access the PDF at this link.