To navigate a storm, you need a compass.
That's why we develop clear, actionable thought leadership that helps brands embrace the potential of disruption in the digital economy.
Discover some of the best thinking from across our network.
Global Ad Spend Forecasts January 2022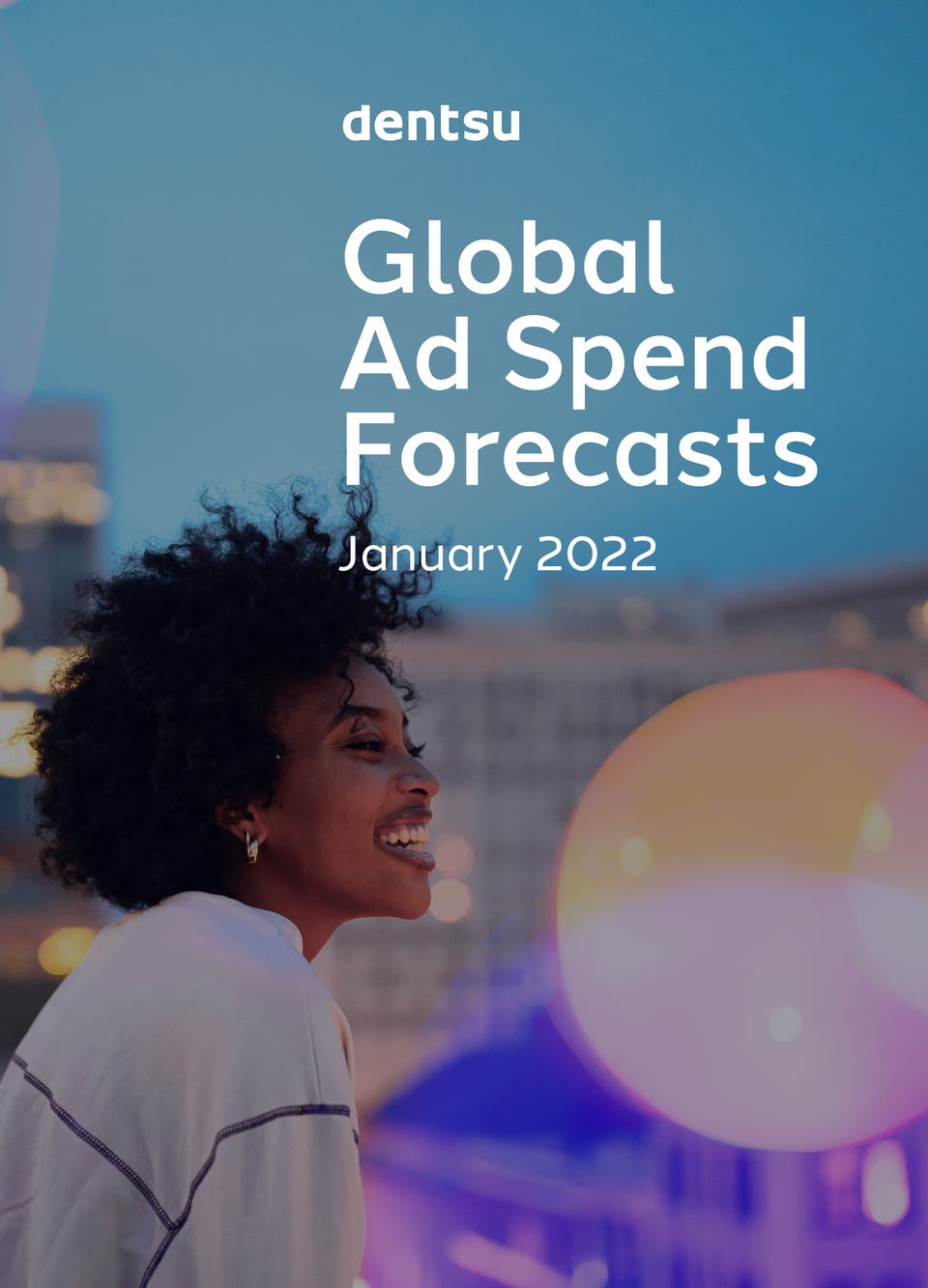 Published on:
dentsu ad spend forecasts show global growth of 9.2% in 2022, with the advertising market reaching US$745.0 billion, exceeding the 2019 pre-pandemic spend levels by US$117.2 billion.
Investments in advertising in Brazil forecast to grow by 5.0% in 2022 totalling US$8.7billion driven by TV spend growth at 5.4% in a year with big sporting events.
2022 builds on a stronger than expected recovery in 2021 when global ad spend exceeded 2019 levels by 8.7% and increased year-on-year by 17.0% - the highest recorded market growth by dentsu, and significantly higher than the growth in global GDP.
Digital spend is forecast to account for a 55.5% share of global spend in 2022 and is predicted to increase to 59.4% share in 2024. Key areas of growth are Connected TV, Video, Programmatic and E-commerce.
Download the report
Sign up to the latest news and updates from Dentsu Aegis Network
Thank you!
Your details were submitted successfully.
There was a problem!
It seems there was an error submitting your details. Please try again later.