Challenge
With the overall lager beer category facing declining sales year-on-year, Budweiser is continuously challenged with driving long-term distinction and preference amongst consumers. How can the "King of Beers" become synonymous with the best of America in a way that ensures lasting cultural relevance and meaning amongst existing and new audiences? Given today's cultural climate and the rise in nostalgia powered innovation, Bud aimed to identify key cultural moments that, even if rooted in the past, are every bit as relevant today as they were back then.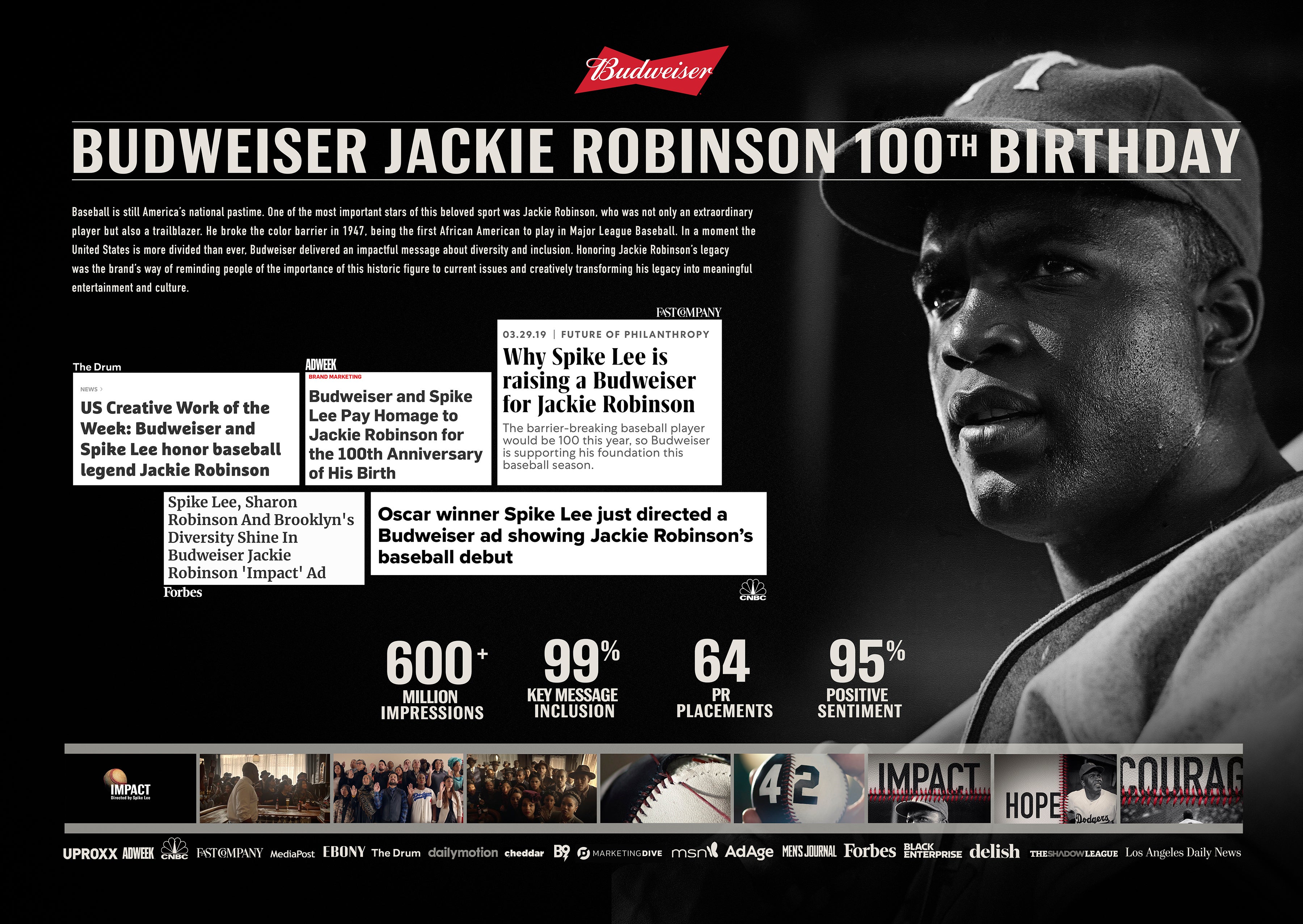 Solution
2019 marked the 100th anniversary of the birth of baseball legend, Jackie Robinson – breaking the color barrier to become the first African-American to play in the major leagues. Couple this remarkable moment with Budweiser's century-long love of the great American pastime, baseball, and consider the brand's long history of championing our nation's greatest – celebrating ordinary people doing extraordinary things – and we had the foundation for a ground-breaking campaign.
We raised our Bud to the icon who changed the sport and the nation, setting everything against a larger cultural backdrop that's every bit as relevant today as it was then – the push for equality and the championing of those who break barriers to push culture forward.
We tapped relationships with Spike Lee, the MLB and the Jackie Robinson Foundation to define rich, activations that would deliver lasting, purpose-driven impact. We created a 360 holistic plan that was included in 10+ channels (MLB/NBA TV, Cinema, Facebook, Instagram, Twitter, YouTube, MLB channels, Static OOH billboards/buses, Digital OOH Link/Billboards, print/newspapers, Search, in MLB stadium video) with National overlay.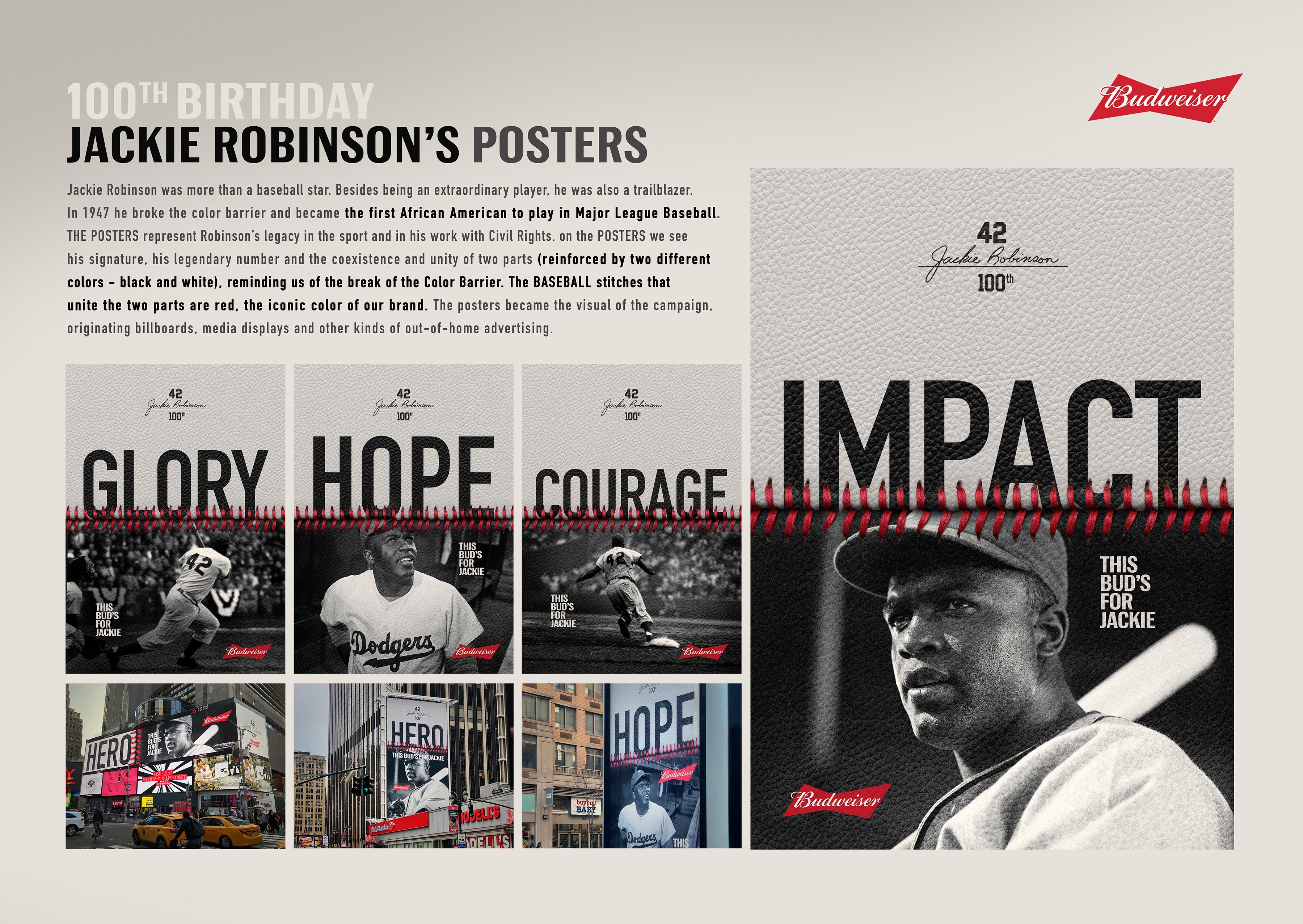 Using our people based data platform, M1, we defined key Budweiser audience segments. We then identified those with relevant passions and interests and honed in on media habits, and behaviors. We cross-referenced audience-rich markets with the presence of major league baseball teams, game times and stadium locations to identify key areas and opportunities for deepening our impact.
We let everyone know that 42 cents of each limited edition #42 Budweiser bottle sold would go to benefit the Jackie Robinson Foundation. We further directed people to Budweiser.com/Jackie to experience Spike Lee's film and learn more about Budweiser's commitment to the community.
Results
The campaign drove over 1 billion impressions. We delivered on all our goals for the campaign:
99% PR message inclusion (above 90% benchmark)
95% positive sentiment (above 90% benchmark)
70% video completion rate (above the 50% benchmark)
Won Drum awards creative work of the week
Doubled the benchmark engagement rate on Facebook/Instagram
2% sales trend improvement after launch from the previous 4 weeks
And we set the foundation for a longer-term relationship to drive societal impact with the Jackie Robinson Foundation.